Christine Bennett of Deaf Group Holidays said she was "absolutely gobsmacked" after winning the Group Travel Organiser of the Year Award for 2020.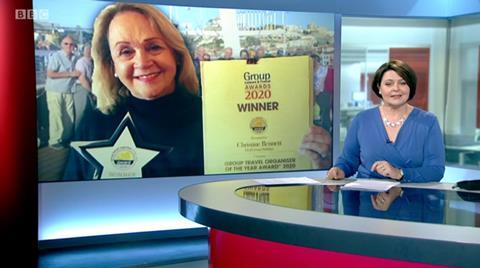 Christine, who lives in Stockton on Tees, has organised holidays to destinations including Austria, Ireland, Prague, Krakow and Portugal. She was chosen as the 2020 GTO of the Year® after impressing judges because of the incredible impact she has made to the lives of other deaf people, giving them the chance to travel around the world. Christine has also scooped £2,000 to spend on a holiday.
The win was revealed during this year's Group Leisure & Travel Awards ceremony, which was broadcast online on 7th October and also included categories such as Best UK Attraction and Best Garden Visit.
As a deaf British Sign Language user, Christine is all too aware of the challenges deaf people face when wanting to travel and so decided to set up Deaf Group Holidays to help make a difference.
On discovering she had won, Christine said: "I'm absolutely gobsmacked, so shocked and so pleased. I feel very honoured – it's for the group, not just for me, they're a lovely group of people and I know they'll be over the moon for me.
"I've received many messages from deaf people telling me how much they have enjoyed my holidays and how much they have appreciated my efforts to work with tour operators to achieve the safest and best possible outcomes during the current Coronavirus pandemic."

Christine Bennett
"I now have more people wanting to book holidays with me so my holiday group will grow from strength to strength."
Deaf Group Holidays enables deaf people to travel with peace of mind knowing that they have a qualified British Sign Language (BSL) interpreter throughout their trip.
BBC Look North News appearance
Christine was interviewed on BBC Look North about winning the award. You can watch her appearance here (thanks to BBC Look North for making the clip available):
She spoke of how proud she felt at receiving the title, which she said, was for her whole group and the deaf community adding: "I just couldn't believe it, as a deaf person to receive an award for what I've done, I felt very honoured. Everyone has been celebrating with me."
Afterwards, she told GLT that she'd received a lot of messages from people following her appearance on the news, adding: "Some deaf people who didn't know me have sent me lovely messages - this award has impacted a lot of people because it shows that a deaf person can organise successful group holidays."
Christine explained: "As a profoundly deaf BSL user myself I recognised there was a lack of suitable provision for deaf people wishing to travel with other deaf people and accompanied by a BSL interpreter. Seeing the groups together and enjoying themselves is the most rewarding aspect. I am immensely proud of the positive feedback I receive at the end of each holiday.
"I also feel that by arranging holidays for deaf people I fill a gap in the holiday market thereby enabling deaf people to travel with other deaf people so they don't feel the social isolation, insecurity, or miss out on information which you often do when travelling with a group of hearing people."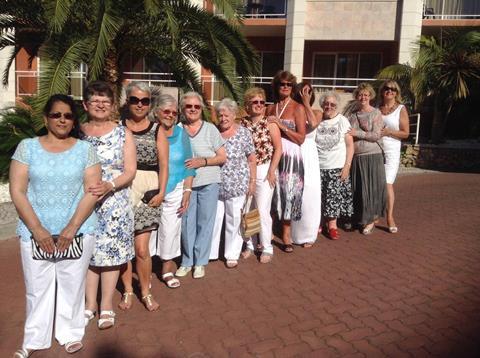 Group Leisure & Travel editor Keeley Rodgers said: "Huge congratulations to Christine who is an incredibly worthy winner of this very special award. The impact she has had on so many people's lives is amazing, and we know she'll continue to be an inspiration for the deaf community. I hope she enjoys spending her prize money on a great holiday when she is able to."
Watch the Awards Ceremony
You can watch replays of the Group Leisure & Travel Awards 2020 ceremony on-demand by clicking here.
It features the moment Christine was announced as the winner, and captures her reaction. It is available with subtitles and you can jump to the GTO of the Year® category segment by using the chapter option in the video player.
For more information about the GLT Awards and details of all of the 2020 winners go to www.groupleisureandtravel.com/awards.