Our handy guide outlining and explaining our 2020 award categories.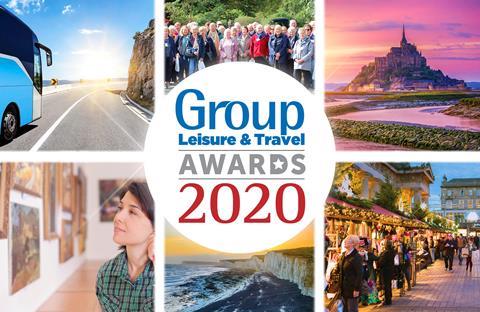 Best Attraction For Children & Families
The winner of this category will be particularly popular with families and have a real appeal for children. It may have impressed due to its ability to entertain and even educate.
Best Museum or Gallery
When thinking about what to vote for, consider the group booking process, whether group tours and talks are available, ease of parking and access, not to mention the quality of the exhibits and special exhibitions. Is there a café, restaurant, shop and other facilities that help a particular venue stand out?
Best Historic Attraction or Venue
Castles, palaces, stately homes and heritage sites; some of the most popular places groups visit time and time again. But where have you taken a group that has really delivered an enjoyable experience and an excellent group offering? Does it offer good coach parking, group welcomes, special tours and talks, exhibitions, events and really deliver a fantastic balance leaving you all informed and happy?
Best Garden Visit
Whether linked to a historic property or a stand-alone attraction, gardens are enjoyed throughout the year, always offering something different from season to season. There are so many, but which one is the best for groups in your view? Does it have easy parking, how helpful were staff helping you set up the visit, were the facilities and tour options worthy of an award?
Best Coach or Tour Operator - UK Tours
This category is to recognise the best coach and tour operators that run tours in the UK for groups. The company you vote for needs to have impressed you with the service it offers, from making the initial booking to boarding your coach and enjoying your break.
Best Ferry or Fixed Link Operator
Here we focus on ferry operators, as well as train services to Continental Europe that stand out because of the efficiency of their booking process, group benefits, facilities and more.
Best Event For Groups
This category applies to any events in the UK and overseas. Was it promoted well to the groups market? Were adequate coach parking facilities provided? Did it entertain and inspire your group?
Best Christmas Experience
Acknowledging the importance of the festive period, this award recognises the attractions and events that go above and beyond for groups over Christmas. It can be awarded for anything from a festival, market or party night to a show, gift fair or themed-event. Where have you taken your group for a truly memorable Christmas experience?
Best Guided Tour
We all know that a good guided tour can greatly enhance a group trip. In this category you can vote for the best you have experienced as a GTO, whether it's a tour of a museum, sports stadium, tourist attraction, or a guided tour of a particular area by boat, foot or bus. Perhaps you've experienced a great tour at a historic attraction, or a brilliant walking tour when visiting a UK destination. Note: this award is not for escorted tours as part of a group holiday.
Best Accommodation For Groups
Where you stay is importance and not everywhere can successfully manage and service groups. Where has impressed you for its comfort, décor, service and facilities? Whether it was university or budget accommodation, a hotel or resorts, did you receive the help you required as a group travel organiser?
Best Group Dining Experience
What's been the best dining experience you've enjoyed as part of a group? Whether it's a themed restaurant, an unusual location, gourmet fare, good-value, or simply a great meal with fantastic service, vote for it in this category.
Best Theatre Production
Is there a theatre production, West End or touring (make this clear), that has really impressed your group recently with the quality of the acting or singing, staging and more? If so, make sure you vote for it here.
Best Cruise Line
This category recognises the very best cruising companies out there. From the initial booking process to onboard facilities, to the quality of excursions offered, if you have been impressed, make sure you use this category to let it be known. You can also vote for tour operators that charter and own cruise ships in this category.
Best Ticketing Agency
This category gives you the chance to have your say on which ticket supplier is best for groups. Whether it's for theatre shows, concerts or events, consider the quality of the initial promotion and customer service to the seats/tickets it was able to get your party.
Best UK Destination
Is there a UK destination - town, city or resort - that has really impressed your group with its variety of attractions, accommodation, dining options and transport links, offering an unforgettable trip? Vote for your group's favourite UK destination.
Best International Destination
If an international city, area or attraction outside the UK has offered a truly memorable experience during a group holiday; from a wonderful atmosphere to accommodation and entertainment options, place your vote for it in this category.
Best Group Tour Operator
There are a lot of tour operators for group travel organisers to use, but which company is best in your opinion? If you have experienced an overseas destination with a tour operator, whether short or long haul, and it hit the right note; perhaps your tour operator deserves some credit. It needs to have impressed you throughout the whole holiday process, from providing you with help and ideas, a quote, promotional support, a good hotel and exceptional excursions, right through to the after-sales service offered.
Best UK Attraction
The winner of this category will have impressed you with the incentives and facilities it offers for visiting groups, from the pre-visit information it provides to refreshment options, special offers, entertainment value and more.
———————————
The Excellence Award - for an individual's service to group travel organisers
This award recognises excellence within the group travel supplier sector, but for an individual. Please go to The Excellence Award page for more information.
Group Travel Organiser of the Year Award
Previous winners and finalists for this award stood out for their first-class group travel organising skills, as well as their genuine enthusiasm, group travel knowledge, creativity, a passion for travel and a willingness to explore new options for their group, problem solving and lots more. For everything you need to know click here.