Recognising special people for more than two decades, the award was set up to highlight great GTOs, finding out about where they go, what they do and more about the people they organise for. 
Over the years, the recipients have come from all sorts of backgrounds but always been inspirational, fun and of course, very organised.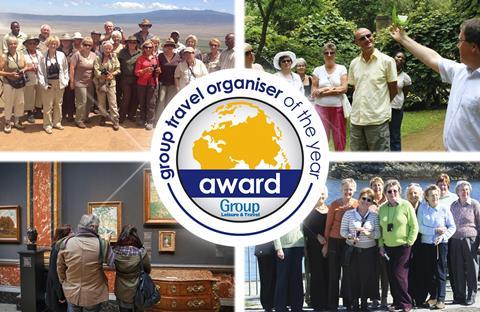 The 2019 winner, revealed at the Group Leisure & Travel Awards ceremony at the DoubleTree by Hilton Hotel, Stadium MK, Milton Keynes on Wednesday 9th October, was….
Sue Shapland - Exmoor Extroverts
Sue's group began in 1999 to provide educational and good quality entertainment as well as a variety of overseas holidays for local people, many of them living on their own. It has grown over 20 years from three-day trips to a busy and thriving group enjoying a range of interesting holidays including cruises, trips to Malta, Alaska and Cambodia.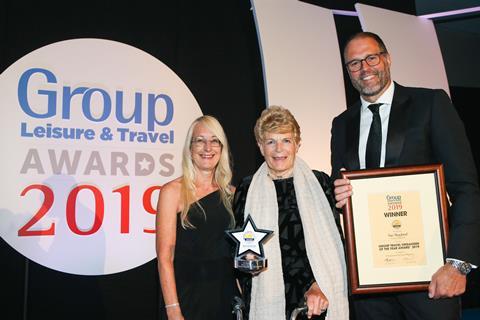 Sue said she gets so much from her role and added: "Seeing so many elderly and otherwise lonely people enjoying themselves whilst holidaying with the group, we have become like a large extended family. This is very apparent in the way they greet each other when they meet up again at the start of a holiday."
She said the aim of her group is to "provide educational and good quality entertainment and a variety of mainly overseas holidays for local people, many of them living on their own, some in remote locations in the Exmoor area".
She added: "Within the UK we enjoy visits to theatres, concerts, gardens, bird sanctuaries, places of local interest and sporting activities. The holidays have developed a wonderful sense camaraderie and everyone knows there will be friends to talk to thus increasing their enjoyment of the holiday.
"The Exmoor Extroverts have grown over 20 years from three-day trips in the first year to a very busy and thriving group who enjoy a large range of interesting visits and more recently the demand for the group holidays has grown considerably."
What people said about Sue?
"Sue is a very active GTO who is always looking for new and exciting tour destinations catering for all budgets and tastes."
"She operates a number of holidays every year both European and further afield, as well as having a large programme of day trips, many of which are often sell-outs."
"She is extremely deserving of this nomination."
Entries and nominations were carefully assessed and our shortlisted finalists were grilled by a panel of judges in London.
The 2019 finalists were chosen because of the positive impact they have on the lives of others as well as their organising skills and travel knowledge.
The others were:
Liz Cawdell, Heybridge U3A
Louise Thomas, Open University Theatre Group Bookers Club & Open University Trips Club
Roger Tacq, Huntingdon U3A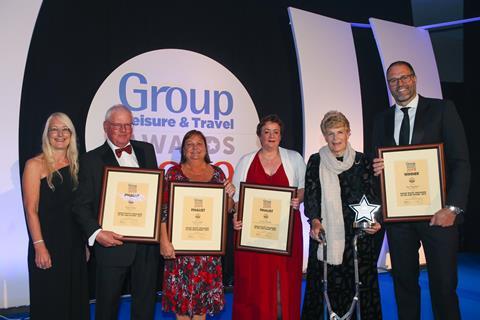 The 2020 Award
Nominations and entries for the GTO of the Year Award® 2020 will open this spring so have a think about who you'd like to put forward to win a prize of £2,000 towards a future holiday.
For more information about the Group Leisure & Travel Awards head to the homepage of this dedicated section: www.groupleisureandtravel.com/glt-awards.
If you have any other queries, please contact the team on 01908 613323.