Nominations and entries have now closed for year's Group Travel Organiser of the Year Award® which comes with a first prize of £2,000 to spend on a familiarisation holiday.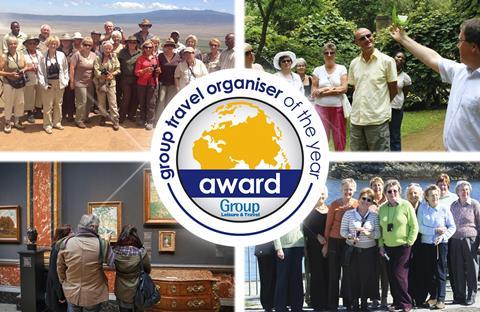 Recognising special people for the last 20 years, the award was set up to highlight great GTOs, finding out about where they go, what they do and more about the people they organise for. Over the years, the recipients have come from all sorts of backgrounds but always been inspirational, fun and of course, very organised.
The deadline to enter and nominate somebody for this accolade has now passed - thank you to everyone for taking part.
What happens next?
Entries and nominations will now be followed up by the team at Group Leisure & Travel and all GTOs will be contacted about the next step.
Shortlisted candidates must be available for a judging day in London this summer, and to attend the Group Leisure & Travel Awards dinner on 9th October at the Hilton Hotel, Stadium MK, Milton Keynes.
The winner will be announced at the Group Leisure & Travel Awards ceremony in Milton Keynes on Wednesday 9th October.
Last year's winner
Olivia Goodfellow, of the Enfield Over 50s Forum, was crowned winner of the 2018 GTO of the Year Award® and collected her prize at the Group Leisure & Travel Awards ceremony last October in Birmingham. Olivia is using her prize money to travel to Turkey and will share her trip with us in a future edition.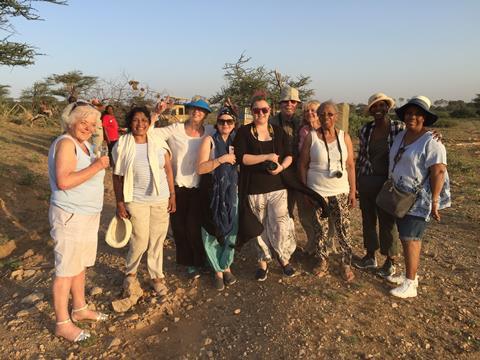 Nominated by members of her group, and interviewed by a judging panel made up of group travel industry experts, Olivia was recognised for her dedication and passion for organising trips to a range of destinations.
She said the most rewarding aspect of her role as a GTO was: "Seeing the joy on people's faces when they achieve what is often a lifetime dream such as seeing the Taj Mahal or spotting a leopard in the Savannah.
"Also witnessing new friendships being formed as a direct result of the social activity, no matter how diverse the group make-up is."
The 2018 GTO of the Year® finalists were:
Joan Hanks, St Andrew's Ladies Luncheon Club
Olivia Goodfellow, Enfield Over 50s Forum (winner)
Sue Goodwin, Fun Days & Tours Club
Tracey Sutton Lambert, Waitrose Head Office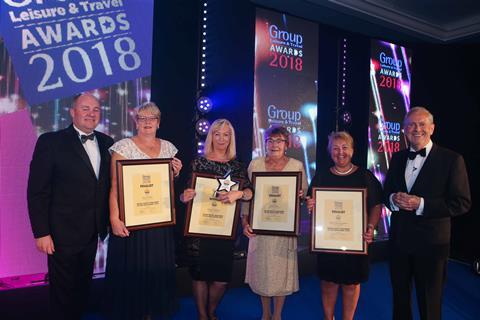 The 2018 finalists were chosen because of their organisational skills, travel knowledge and the positive impact they have on the lives of others.
For more information about the Group Leisure & Travel Awards head to the homepage of this dedicated section: www.groupleisureandtravel.com/glt-awards.
If you have any other queries, please contact the team on 01908 613323.