It might be small, but Wales' rolling hills, sandy beaches and cities have still frequently been seen on screen playing a starring role in Blockbuster hits and popular TV series.
Follow in the footsteps of stars as you explore the buildings, countryside scenery and dramatic coastlines that have doubled up as scenes in a range of series and films, from Doctor Who to Harry Potter.
In the heart of Cardiff Bay, you'll find the BBC Wales studios, where Doctor Who, Casualty, Sherlock and many other hit TV shows have been brought to life over the years. Groups can enjoy a behind-the-scenes tour of the headquarters in Llandaff and learn more about the programmes made at the broadcasting house.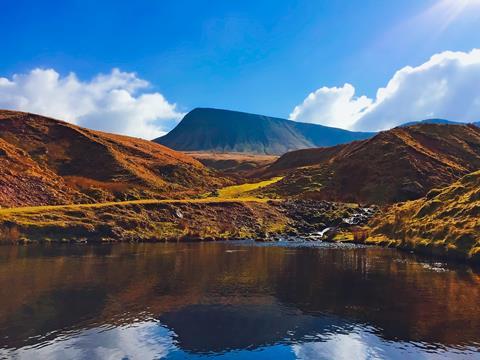 Jurassic World: Fallen Kingdom includes a shot in the Brecon Beacons National Park, where the caves, waterfalls and peaks provided the ideal backdrop for the prehistoric animatronics. The park's dramatic landscape and spectacular vistas have also been seen in King Arthur and Stardust.
The 2017 release Journey's End, set over four days during World War One, used various Welsh locations as its wartime backdrops including the National Trust's Newport Tredegar House, which was transformed into a military base, plus other locations in Cardiff, Old Beaupre Castle in the Vale of Glamorgan, Cowbridge and Neath Abbey.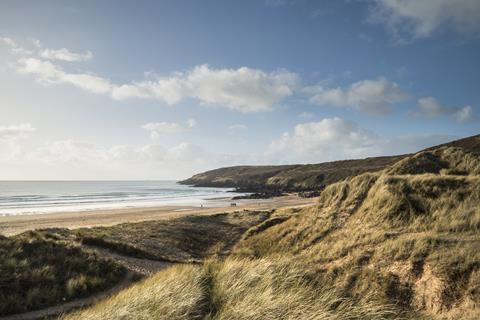 Scotland might be famed for its shots in the Harry Potter series, but Wales made its way into the seventh instalment of the saga too. Head to the Pembrokeshire Coast National Park and you might recognise the location of Bill Weasley and Fleur Delacour's Cornish home, and the resting place of Dobby.
Pembrokeshire is no stranger to the big screen, however, as its Freshwater West beach was also the backdrop for the epic battle sequence in the 2009 Robin Hood film. But the beach isn't the only location in the county to make it to the big screen; Me Before You was shot in Pembroke Castle and along the Main Street in Pembroke, meanwhile Snow White and the Huntsman took place on Marloes Sands and saw up to 80 horses and riders, clad in armour, charge up and down the beach.