Cruise writer Jeannine Williamson shares her advice on making the most of on-board mealtimes.
Food, glorious food is one the many pleasures of cruising, but when there are so many options available you can sometimes feel spoilt for choice. Here are four tips to help get organised with your group:
1. Know what to expect
Ocean and river cruise fares include breakfast, lunch and dinner in the main dining room and buffet restaurant - and often snacks throughout the day plus the seafaring tradition of a midnight buffet. Large cruise ships have speciality restaurants where passengers can eat for a set cover charge or offer á la carte menus with prices for each dish. On most big lines, room service food can also be delivered to cabins 24/7; free or for a small charge.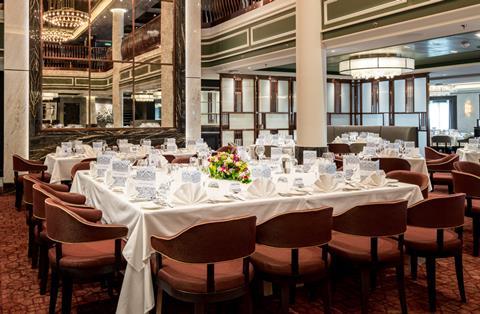 2. Flag up dietary requirements
It's more than likely that several of your group members will have dietary requirements. The majority of cruise lines offer vegetarian options as a norm - including an increasing number of vegan choices - and can cater for gluten-free, dairy-free and other requests. However, it is best to mention this at the time of booking, so it can all be noted, and remind the maître dʹ once on board.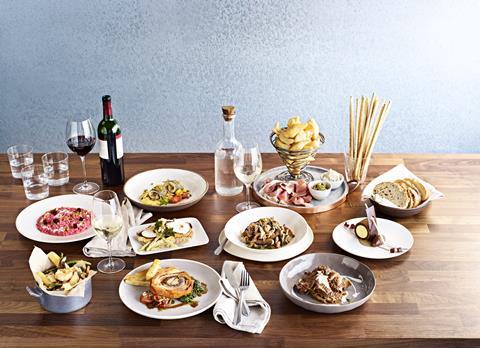 3. Get the timings right
Some companies, including Fred. Olsen Cruise Lines and Cruise & Maritime Voyages, operate fixed evening dining times in the main restaurants, which you can opt for at the time of booking. Typically, early dinner starts at around 6.30pm and the late sitting is at 8.30pm, so talk to your members in advance to find out which they prefer. If you want a less regimented option then you can eat whenever you wish in the buffet restaurant or opt for a line providing flexible anytime dining, such as Norwegian Cruise Line. On all river ships, bar the most expensive lines, lunch and dinner are always at set times due to the restrictions of preparing a large number of meals in a small galley.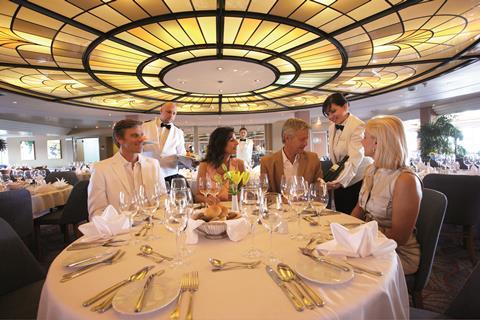 4. Check the dress code
Always ask your members about how they feel about dressing for dinner. Cunard, for example, is one of the lines where black tie nights play a huge part in the cruise experience and are a highlight for many passengers. If you feel more comfortable in casual clothes then choose a cruise where there are no dress codes, the main one again being Norwegian. Although lines including P&O, Saga, Fred. Olsen and MSC have formal nights - usually two on seven-night sailings and one on shorter cruises - the dress code doesn't apply in the buffet restaurants which offer an informal setting on black tie evenings.
Find out which cruise ships Jeannine recommends for group grub, this year's upcoming launches and more in the latest issue of Cruise Magazine.