We spoke to Robert Coleman, creator of The London Cultureseekers Group, to find out how it all began and his quirky tips for groups in London.
How did the group start?
I moved to London from Essex about 20 years ago and wanted to learn more about the city's history, while also meeting people with the same interests as me. At that time, I couldn't see a group that existed, so I decided to set up The London Cultureseekers Group. It was very slow, and for the first eight events I organised, nobody turned up! But on my ninth try, I had four people come along and it just grew from there.
How did people start finding out about your group?
Most of it was word of mouth, especially with people coming along and bringing their friends. Then sometimes, that person would stop coming but the friends stuck around. I did a little bit of advertising on Facebook in the early days but not much.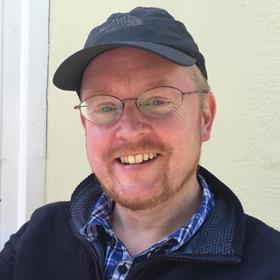 Robert's group at a glance…
Group name: The London Cultureseekers Group
No. of members: 30,467
Time organising: 16 years
Based: London
Where did your interest in history come from?
As a kid, my parents would often take my sister and I around stately homes and I suppose it rubbed off on me. My parents have always enjoyed history, taking me to many castles and museums, and I was always watching historical programmes growing up. My grandparents used to live in London and they would take us to different museums too.
What does a usual year look like for the group?
I tend to stick to London during the winter months, then from March to October I begin to add in day trips by coach to various places in the UK. I like to do an ancient day trip to the likes of Stonehenge and Avebury which is popular. I also enjoy taking the group to see some of the little villages in Suffolk with links to witches in medieval times – Lavenham in particular is a really nice place, it's like stepping back in time. Coach trips to little villages are always popular with my group, and in the past, we've been to the likes of Kent or Surrey. I've got about 18 coach day trips booked so far this year, as well as a couple of weekends away.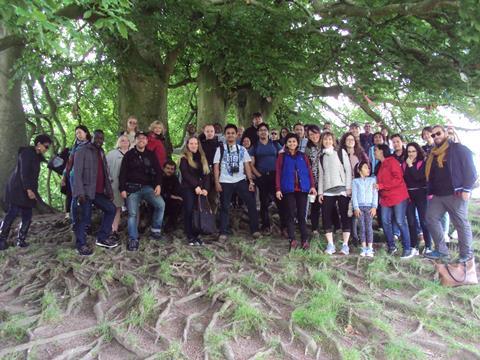 Can you suggest any quirky places to visit in London?
John Wesley's Methodist Church, where methodism started, is a great place to visit. They do a really good tour for groups and it's a really unusual place. You've also got the Bow Street Police Museum which opened in 2021. It's based at a former Victorian police station in Covent Garden and it's where the origin of the Metropolitan Police Force started. Dr Johnson's House, the former home of English writer Samuel Johnson, is also a good visit. We do a lot of guided walks which are great for getting to know certain areas of London.
What is it about being a GTO that you love?
It's bringing people together with similar interests to have a good experience. Lots of my members live in London without access to a car so it's nice to take them places that usually they wouldn't be able to get to easily. I love history and I love London so it's great to be able to share that passion.
Lots of friendships have come out of the group – I enjoy meeting others and I must have met about 9,000 different people over my time.
Is a guided tour something you normally look for when booking a trip?
Yes, the guides bring that added knowledge, especially if they're local to that area. We went to Sutton Hoo once and the guide knew literally everything about the area. I do also try and add in a bit myself if we haven't got a guide booked. Usually before a museum trip, I'll speak about the history of a building or some of the things on display. I always do a lot of research before a trip so I can pass it on to my group.
How has your role as a GTO evolved over time?
When I first started, it probably wasn't as organised as it is now. As you go along, you learn things which help, like telling people about trips well in advance via my website. On the day, I now have itineraries to give out, maps of where the coach is going to be located and more information about the day. All these things create less stress for my members.