Sylvia Saxon, chairwoman of the New Meridian Association, reports back on their recent fam trip to Devon and shares some of the many highlights.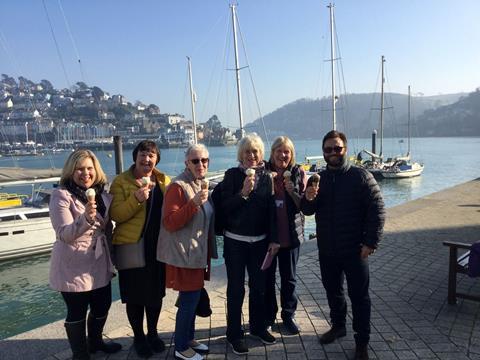 When Heather Hunt from TLH Leisure (Torquay) and I spoke some nine months ago, Heather invited The New Meridian Association along to spend four days and three nights at her leisure resort, staying in The Carlton Hotel.
I thought this a great idea, but I must admit feeling a little hesitation; most of us have already visited this part of the country on many occasions with our groups and I wondered if we would we get enough interest. How wrong could I be, I thought I knew Devon but I had barely 'scratched the surface'.
We were taken to so many places, the first stop on the evening we arrived Babbacombe Theatre in Torquay. We bought sweets and settled down to what proved to be an amazing evening's entertainment. It was so good, we laughed, we clapped and laughed some more. It was a fabulous spectacle of some of the very finest artists, thoroughly enjoyed by everyone.
Showcasing Devon
The next morning Devon's Top Attractions put together a showcase event for us, all very interesting and I think we all agreed the little piglets were the stars of the event; there were many, many photos taken. It was starting to dawn on us how much this part of Devon had to offer.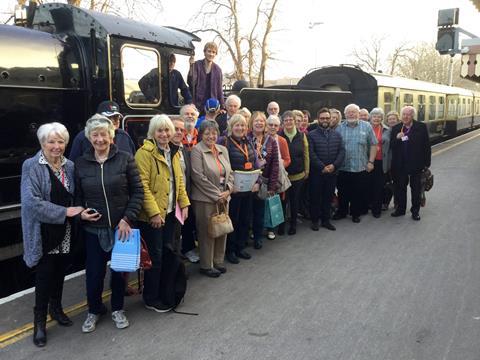 Anne Blackham of Devon's Top Attractions held a motivating presentation before we departed for the Dartmouth Steam Railway, taking us from Paignton to the village of Kingswear. Sat in our own carriage we really felt like VIPs. We then took the ferry across to Dartmouth and had plenty of free time to enjoy this beautiful place. Dinner followed that evening, the hospitality was first class, as it was every evening.
Our first stop the next day was the journey to Stuart Line Cruises and a River Exe boat cruise. Drinks were served, plenty of photos were taken and the sun shone. We were having a great time and already making our plans for a return.
Big surprises
Next came a big surprise, the World of Country Life in Exmouth. This was a first for all of us. I don't have enough words to describe this remarkable place, just go, you will not be disappointed, no matter what age, there is something for everyone.
Then came the Donkey Sanctuary and a spot of lunch in the restaurant; the visit was so interesting and our guide was so knowledgeable too. Following that, it was aboard the Seaton Tramway, cue more photos and hilarity.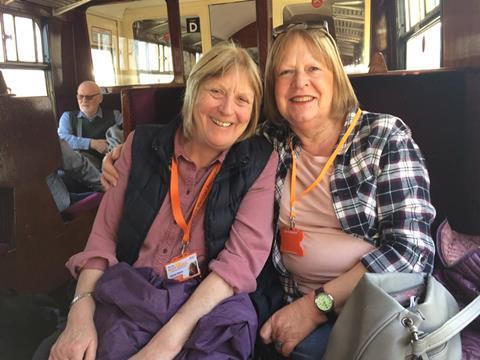 Fams are business and we were all making mental notes, but having fun with fellow GTOs always makes these visits so special. We always try to put the world to rights and swap ideas, discuss our experiences; being away together can prove to be so productive.
I cannot thank Heather and Duncan from TLH Leisure and Anne from Devon's Top Attractions enough for their planning, hard work and executing a fantastic few days for us all.
We all now know Torquay and the surrounding area so much better, and are amazed at how much is available. I do believe some organisers have already booked their return, which is music to everyone's ears. The sun really did shine on us in Devon.