Coldharbour Mill Museum in Devon has revealed details of its latest group package, encouraging more people to visit the working Victorian factory and museum.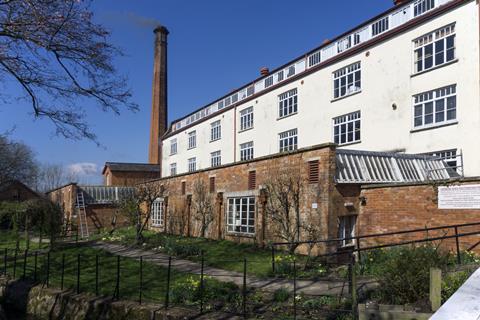 Considered by Historic England as one of the best preserved and important textile mill complexes in the country, Coldharbour Mill has launched a new group travel trade package in order to increase its offering and footfall.
What does the group package include?
The group travel offer includes entry and a guided tour of the factory and museum, where visitors will get to see the fully working Victorian factory and trace how wool is turned into Coldharbour Mill's own yarn and fabric.
Groups can also explore the Fox Bros Quaker roots and find out how Coldharbour Mill was instrumental not only in bringing the industrial revolution to the South West but how it also played an important part in military history.
The package means you'll be able to visit on one of the Mill's Steam Days, where the iconic Lancashire boilers are lit, the steam engines run and the Mill is once again powered by steam.
Coach drivers can enjoy a free meal voucher, hot drinks, free admission, plus shop vouchers. Coaches are welcome and onsite parking is available. You can find more details of group visits on the groups section of the Coldharbour Mill website, here.
More about Coldharbour Mill
Coldharbour Mill was built between 1797 and 1799 and was at the forefront of Georgian and Victorian entrepreneurial development in the South West and was in continuous production of woollen and worsted yarn for the Fox Brothers textile factories in the South West until 1981. It opened as a working museum in 1982.
It is one of the few mills in the country that has its original sources of power still in operation: a water wheel dating from 1821, and steam machinery including a 19th century Beam Engine, a 1910 Pollit & Wigzell steam engine and two Galloway boilers, both over 100 years old, one of which is regularly fired up on Steam Days.
Reopened in 1982 as a working museum, Coldharbour Mill is an example of Victorian technology which tells the story of the Industrial Revolution as related to the important wool and cloth industry of the South West. As they tour the Mill, visitors can see wool fibre being spun into yarn and then woven into fabric on 19th and 20th century machinery, learn about the social and industrial history and experience the conditions of the time.
For more information, visit www.coldharbourmill.org.uk.