GTOs tell us what their members love about a mystery tour and some of the most successful day trips and holidays they've planned.
For those of you unfamiliar, a mystery tour is exactly what it says on the tin. Group organisers plan the destination and itinerary but don't tell their members where they're going or what they're doing.
According to the GTOs we've spoken to, mystery tours are usually among the first to sell out…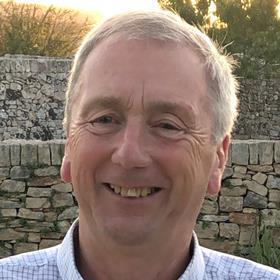 Bob Walker, Mancass, Manchester
For a good mystery tour you need to have a nice mix of activities for example you could have a bit of shopping and then a visit to an attraction. I try to find places that people won't have been, not necessarily completely off the wall.
I plan one a year and it's usually at least one night somewhere.
I get ideas from tour operators and also just from places I've been on my own travels.
The first ever one we did was Stockport – we went to the Hat Works and the Air Raid Tunnel and then tricked the group into thinking we were going somewhere different.
The coach driver is in the loop and they'll do things like get off at a certain junction so the group think we're going somewhere, but then they'll get back on the motorway for example, it's good fun.
I've done a couple of mystery tours abroad before too such as the Carpet of Flowers event in Brussels and Jersey.
I asked them to meet me at Manchester Airport, they all thought the coach was meeting us there, they hadn't a clue they were flying somewhere!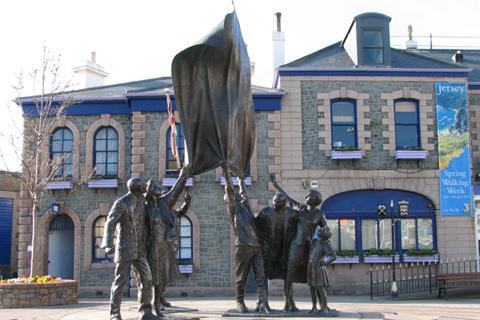 I just tell the group when it is and I give them a little rhyme and they have to guess. I usually get about 35-40 people booked onto them, they're happy to trust me that they'll get good value for money and they'll end up somewhere different.
Do you organise mystery tours? We'd love to hear about the trips that have been a hit with your group.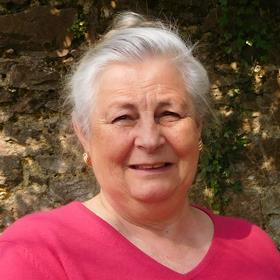 Carol Swiecicka, Newton Abbot Travel Club
We probably do about five or six mystery day trips a year and usually they're full within 24 hours of my email to members.
Most ask when the next one will be and book it there and then.
We look to take people to somewhere they wouldn't drive to or be able to get to using their bus passes.
It must represent good value for money and be somewhere that can accommodate 50 people with convenient coach drop off and parking.
People love good scenery as on a coach you are higher up and can look out and enjoy the views that you don't see in a car, especially if you're the driver.
We look for somewhere different. Previous mystery tours have included a trip to Weston-super-Mare for the 'See Monster' (a retired rig from the North Sea) and a trip to Wells Cathedral when it was hosting Luke Jerram's major lunar artwork, The Museum of the Moon.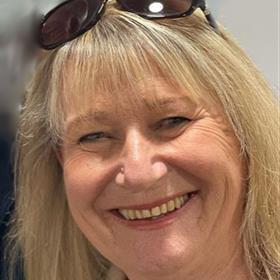 Lin Wilson, Solent Events & Leisure
I've done well in mystifying my clients so far with our mystery tours. I look for unusual places and destinations where most people will have never been or even heard of.
We've got one coming up and all I've released so far is the pick-up locations and times and asked my clients to put their thinking caps on as to where we might be going "as the weather cools down ready for winter" and there'll be a prize for whoever hits the spot, or who gets near enough.
I arranged a Mystery Tour to mark my birthday in October last year which involved a Poole Harbour Boat cruise, a delicious lunch, a scenic drive through the New Forest and a celebratory birthday tea, it was great!
Our recent Winter Mystery Tour was brilliant too – we stopped off at RHS Garden Wisley before visiting the renovated Battersea Power Station and going on the Lift 109 right to the top.
Our last stop of the day was nearer to home and a lovely surprise to those who hadn't visited – dinner at the Red Lion in Chalton. The perfect end to a perfect day.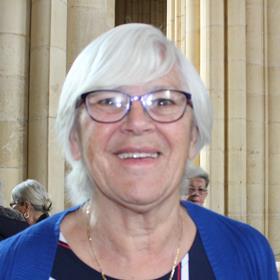 Joyce Cook, Basingstoke & Old Basing U3A
It's amazing how wrong people can be at guessing where we're going!
We went to Arundel in West Sussex and we actually set off in the opposite direction to confuse people on the coach – it worked.
I just tell the group it's a mystery day out and that we're including a lunch for example. My coach driver is amazing and I have handed over to him before too. He did a fish and chips mystery tour for us before and we ended up at Worthing for a fantastic day.
I had every confidence in him that he'd make sure we had a really memorable experience and we did.
He also arranged a mystery tour for us to Blunsdon House hotel in Swindon with a wonderful scenic drive through the Lambourn area and a fantastic lunch. We had a full coach and nobody knew where we were going (including me) but everyone thoroughly enjoyed it.