As the cruise industry continues to open up across the world, we asked a handful of cruise operators to reveal which destinations are proving popular for groups and why cruises are more popular than ever.
Andy Harmer, managing director of Cruise Lines International Association (CLIA) UK & Ireland, hailed the success of last summer's round-Britain sailings as a key achievement, with over 100,000 people enjoying a UK cruise during the summer season.
"We're now seeing repeat demand from past cruisers who were delighted to simply return to the water again, while many guests who sailed for the first time are keen to get back on board," he said.
"Cruising offers a wealth of options for holidaymakers, with the range of ships, itineraries and on board activities wider than ever before. Most cruise ships are now operating again, with a further 16 new ocean cruise ships and 10 new river ships set to enter the market this year, so the group options for agents and their customers is clear."
"From a wellbeing perspective, onboard protocols for passengers proved robust and the UK led the way in terms of a global return to cruise. No other form of travel gave such high transparency of reporting, providing guests with the reassurance that they could sail with confidence."

Andy Harmer, managing director of CLIA.
Just Go! Holidays is expanding its river cruise offering, with itineraries including a seven-night trip on the Douro with two nights in Porto that's said to be ideal for groups wishing to explore the Portuguese city from the base of a four-star hotel at the end of the cruise.
Julie Wilson, groups manager at the JG Travel Group, said: "River cruising is a popular choice with the groups market and we knew we had a gap in our portfolio for a more premium offering. I'm delighted that we can now offer this in partnership with A-ROSA."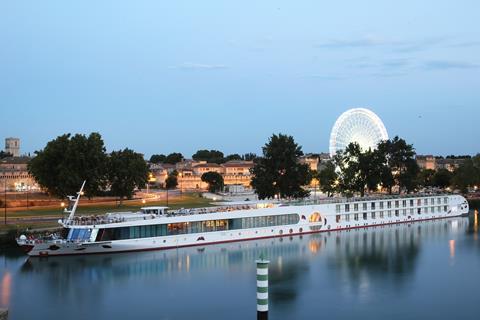 Ellen Donaldson, partnerships, charters and groups manager at Scenic Luxury Cruises & Tours and Emerald Cruises, also remarked on an increased interest for river cruises, namely in itineraries along the Rhine in the autumn, as well as high demand for cruises on Portugal's Douro River during the summer months.
She said: "The Mediterranean has continued to be a favoured destination for group bookings. Looking forward to 2023, we have seen increased confidence and recent uplifts in sales in cruises along the Rhone in the south of France, which suggests travellers are looking for foodie experiences from their travels in destinations close to home."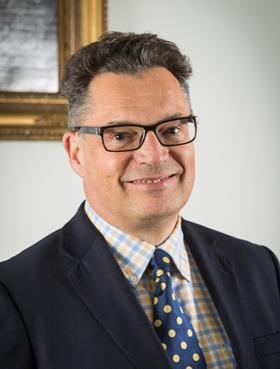 An increase in consumer confidence has also been felt by Arena River Cruises, with managing director Steve Goodenough "very encouraged by the level of interest", resulting in strong bookings for the season ahead.
He said: "Many of our loyal clients, especially group travel organisers, have transferred their trips and we're looking forward to welcoming them on board our two ships. The MS Arena will offer a four-star cruising experience and the MPS Calypso will replace the Lady Anne with Captain Wido at the helm and an intimate atmosphere that lends itself particularly well to groups."
There is also a growing trend towards groups collaborating on departures, too. "GTOs recognise that not all their members are quite ready to start travelling internationally again and they may not have quite such high numbers as pre-pandemic, so by getting in touch with other groups and sharing details, they can work together and in some cases have the luxury of taking over a whole ship, such as the MPS Calypso," Goodenough added.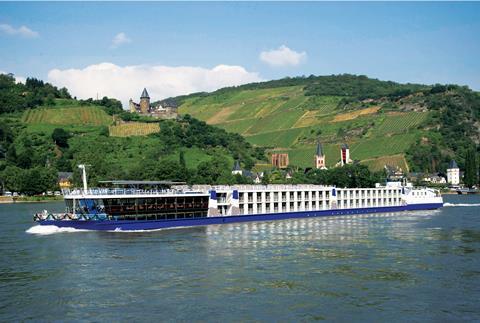 Kirsty Reid, UK product & sales manager at Amadeus River Cruises told GLT that the company was seeing a "spike" in UK guests booking for cruises departing in 2022, with French rivers remaining popular, along with their themed cruises, Classical Music on the Danube and Rhine in Flames.
She said: "We are seeing late bookings come in to visit this year's tulips in Holland. We remain in regular contact with local authorities and tourism boards to ensure that our guests can make the most of their time off shore as well as on board our luxurious fleet of vessels."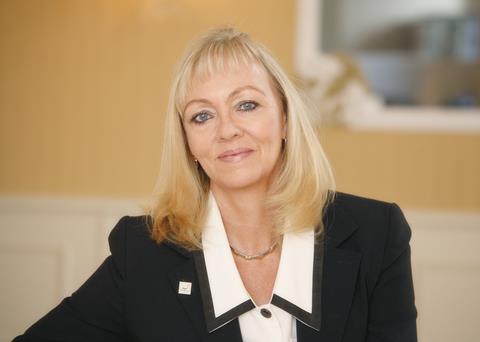 Gabrielle Alam, head of UK sales and marketing for CroisiEurope, said: "Our French hotel barge itineraries are proving increasingly popular with groups looking to enjoy a safe, relaxed and exclusive getaway.
"Groups also appreciate the authentic itineraries through Alsace, Burgundy, Provence, Ile de France and Champagne, as well as on the Upper Loire.
"The cruises take place on our fleet of six hotel barges which feature just 11 en-suite cabins, restaurant, lounge bar, sun deck and relaxation area with Jacuzzi with six crew members guaranteeing a personalised service."
Ellie Fulcher, sales manager for groups and affinity at Fred. Olsen Cruise Lines, spoke of a "boost to consumer confidence" as people started to look ahead to their travel plans for 2023 and beyond.
"Group travel forms a big part of this, as people are yearning to get together and start exploring the world again," she said.
"People have missed that sense of adventure, and cruises that venture away from the well-sailed route, such as to Iceland or Arctic Norway are proving really popular too. Of course, we have all enjoyed exploring our great British Isles in recent years, and this is also being reflected in our group bookings."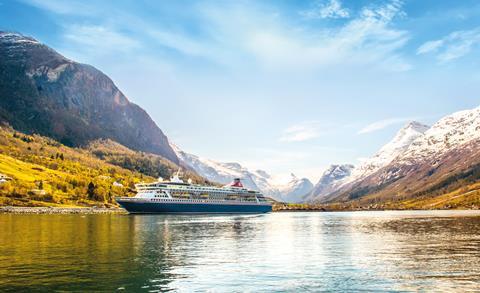 European Waterways' director, John Wood-Dow, anticipated an excellent year for the company: "We might even say, cautiously, a record year, based on current booking trends."
He added: "Most of our customers who could not cruise last year due to lockdowns have rescheduled for 2022, while many who delayed their hotel barge cruise holiday decided that it was finally time to 'get out into the world again' and have booked cruises for this season and into 2023."
"European Waterways is seeing growth across all regions where we cruise, including France, Italy, Holland and Scotland."
He said the intimate nature of hotel barging was "the perfect choice" for travel in the Age of Covid. "Most of our vessels cruise the smaller waterways of Europe at about three miles per hour, making them the ultimate in 'slow travel,' allowing guests to enjoy the view and soak in the charming countryside in utmost comfort."
"Hotel barges are like self-contained luxury villas on the water. Most of our vessels hold just six to 12 passengers, so a small group can charter a barge and have it all to themselves. Passengers travel together throughout the entire six-night, all-inclusive journey in a secure 'travel bubble', immersed in the gastronomic traditions, cultural heritage, and rural splendour of the European countryside."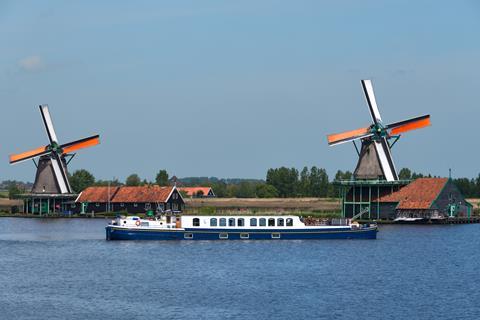 Deborah Rixson, business development manager for groups at Ambassador Cruise Line said the groups market was "incredibly strong and resilient" and highlighted Ambience and Ambition, due to launch in 2023, as the natural choice for groups wishing to experience the best possible atmosphere on board, with both ships said to provide the feeling of spaciousness while retaining a sense of intimacy.
She explained: "In the last few months alone we've seen confidence levels in booking soar with the easing of the restrictions. Historically the shorter cruise itineraries have been more popular with groups but now we're also starting to see a slight shift in travel demands, with an increase in enquiries for longer cruises to destinations further afield."