Self-confessed cruise addict and TV presenter Julie Peasgood was one of the celebrity speakers at this year's Group Leisure & Travel Show in Milton Keynes in October. Here are some of the snippets from her seminar session.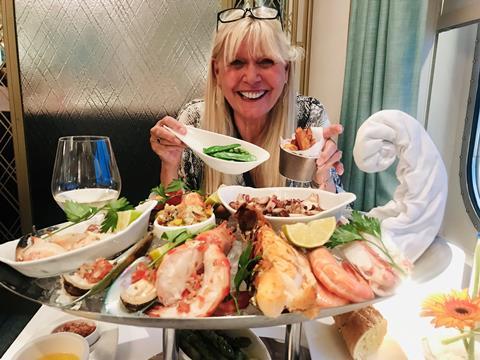 On… her love of cruises
I never ever tire of cruises. I love the fact that you can visit so many fabulous destinations and yet you only need to unpack once. You can enjoy a drink because somebody else is doing the driving. I've seen places that I only dreamt about as a child.
On… why they're a great idea for groups
Cruises are easy for group leaders to plan. They're all pre-arranged for group travel organisers; once your group is on that ship a lot of the cruise lines have inclusive excursions. There's an array of entertainment from West End shows to string quartets and magicians as well as activities, everything from lectures and line-dancing to craft classes and much more. There's an unbelievable amount of first-rate food to suit all tastes and dietary requirements and menus can be tailored to individual needs.
And of course, there are the awe-inspiring destinations available to visit worldwide. You simply embark the ship and it's all there waiting for your group to enjoy. You can also secure a superb deal; most cruise lines offer a very attractive incentive for groups. The groups market is very competitive so don't be afraid to negotiate deals with the cruise lines and/or company.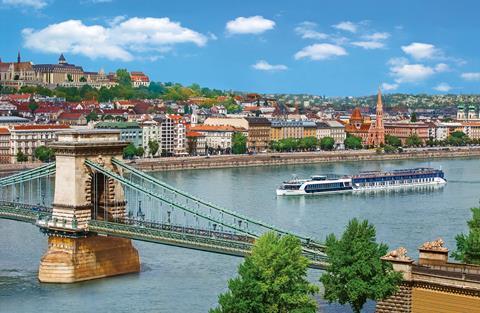 On… the cruising demographic
The cruising demographic has changed quite dramatically in the last few years; it used to be thought of something for the more mature traveller or something carrying a hefty price tag but it's now becoming increasingly popular for all ages and all budgets. Anyone can enjoy a cruise and the demographic has shifted as a much younger market have cottoned on to the cruising bug.
On… what to consider
Cruise ships come with very different price brackets and in all shapes and sizes. You'll want to think about whether it's better for you to cruise from the UK or perhaps consider a fly-cruise option, and do you want to sandwich your sailing between land base stays at the beginning or end of your cruise? It's an easy, comfortable and safe way to travel enabling you to see a whole variety of different destinations in one holiday.
On… the main differences between river and ocean cruising
In my experience people tend to start on an ocean cruise first and then gravitate to river because there are possible better offers. River cruises are much more intimate than ocean cruises so it's much easier to navigate your way around the ship. You've got more restaurants on an ocean-going trip. You won't get sea sickness on river ships; they're known for how smooth they are. They also dock in the middle of the destination, so you've not always got far to go.
Click here to read Julie's review of her 81st cruise, a voyage full of music, seafood and nature.