We interview renowned entertainer Brian Conley who's currently starring in 9 to 5 the Musical in London.
Brian, you've been in 9 to 5 the Musical in London, tell me about the show and your character Franklin Hart Jr.?
It's a fun show and carries a wonderful message. I play a sadistic, arrogant, chauvinistic pig of a boss which is the first time I have ever played a villain, so I really enjoy it. Set in the 80s, it tells the story of three girls who work hard in an office, just for their boss to take all the credit. It's very funny and eventually, the girls get their revenge. Me and Bonnie Langford (Roz Keith) dish out a bit of the comedy, which we sort of developed ourselves.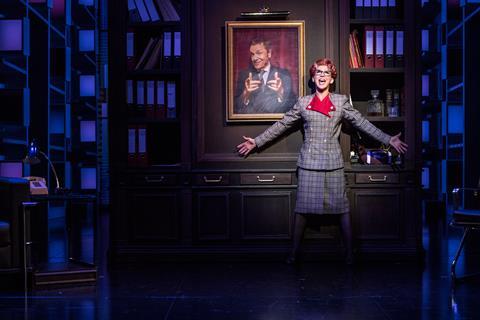 You've never played a villain before; it must feel different?
It is. When I read the script, there were bits where I thought, 'oh my god, I can't say that, I really don't want to do that'. But now I enjoy it because it needs to tell the story for the other characters so they can get their revenge. It's a wonderful gauge of how the world has changed because there's things that I say that maybe even ten years ago would get a laugh, but they don't now, which is good. Now I get a big boo and I like that because I count it 'in my old world' as a big laugh.
And how has the entertainment business changed since you first started?
You had to deliver a talent and I think that's how I've survived, by learning a script, singing or making people laugh and that all takes time. I think if you work your way up like I have, you come down in steps whereas if you shoot to fame you will suddenly drop again. I'm not bitter though, I'm amazed at how the industry has moved on, because I never would have dreamt in a million years that I would still be performing years later.
What was school like for you, did you always want to be on the stage?
I'm dyslexic so I couldn't keep up at school. My way of coping with that was to make everyone laugh and I became good at it. I was genuinely no good at anything else but when I walked on stage, I just knew it was where I was meant to be. Sometimes you look at performers and they might feel uneasy to watch, but sometimes there are people who stand there, and you think 'they belong out there, this is their world'. Thankfully this is a gift I've been born with, because I just love being out there.
You also lied about your age to join Pontins at 17, tell me about that.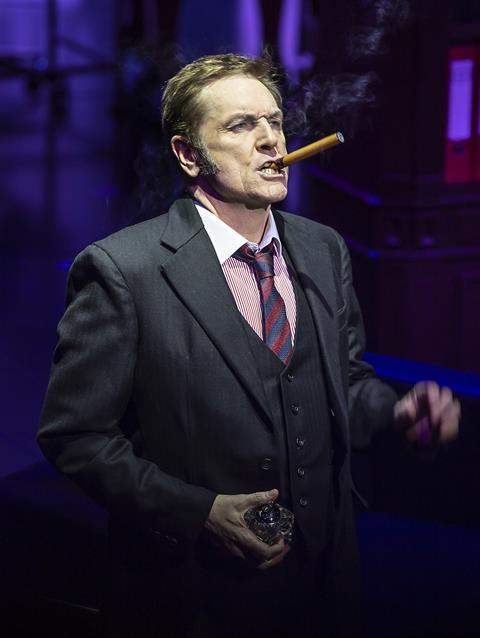 I read that Pontins was holding auditions for Bluecoats, but you had to be 18 and over to apply, so of course I went along anyway. I prepared five, 20-minute slots and I think they were so blown away by that, that I got the job! I was sent straight to Barton Hall, one of the bigger parks that you were usually only sent if you had been a Bluecoat for three years. I was fast tracked if you like, and had to perform every night, so it was a massive learning curve.
I saw the lady who gave me the job years later and she admitted always knew I was too young, but really liked me, so that was lovely to hear. Sometimes you need a bit of luck though, because an agent signed me after one season at Pontins. But it's funny because I'll never be remembered for the awards I won or the multiple West End musicals I performed in, it'll only ever be for 'it's a puppet' or 'you were a Bluecoat once' – but I embrace it!
You've also done lots of television, has there been anything particularly challenging?
I loved doing Strictly Come Dancing in 2017 but it was the hardest thing I've ever done. I remember saying how worried I was about it to my brother and he replied 'with the greatest respect Brian, you're not going to win so just enjoy it', and that's what I did – because I'm awful at dancing! I lasted six weeks and I was chuffed with that. It was surreal having 11 million people watching and the whole nation talking about you, but it drove you. Every moment you're rehearsing, it's full on and it's the fittest I've ever been.
When you're not busy working, do you like to do in your spare time?
I can't cook, but I love watching films and going to see shows. I'm very much a family man, I love my kids and share my world with them. I always instil into my kids that they've got to find something they love because I've been so lucky to do that for my whole life.
Finally, what would you say to your younger self?
You will be able to do this for the rest of your life. Since I was 12, I've always been putting myself forward for anything which involves performing, which means I've been doing this for 46 years. I'm amazed because it means I've been able to have such a wonderful and comfortable life.

With a love of journalism and travel, Harry enjoys writing about his experiences for GLT readers to use as inspiration. Brighton, Dublin and Amsterdam are among his favourite cities to visit and he enjoys delving into historical sites too – especially those linked to the Tudors and World War Two.