Group travel organiser Gwen Wright tells us how she first got into it and why she loves creating experiences through The Arts Society (Cranleigh) group.
How did you get into group organising?
It all started 25 years ago when I was a science teacher. I got a phone call out of the blue one day to go to Egypt for an 'inspection visit'. My husband and I ended up getting a bank loan to fund it and off we went with a ship full of children and teachers. I reported back to the head teacher and also told friends out about it, they wanted to go so the following year I'd organised a trip for us. Before we'd even left Gatwick, they were asking where we were going next. And so it began… we went to China, Moscow, Mexico, Cuba and Turkey to name but a few. Then I retired and thought that was the end of it but about 20 years ago I became visits secretary for our Arts Society club.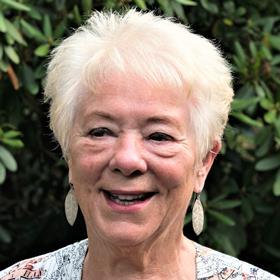 Gwen's group at a glance…
Group name: The Arts Society (Cranleigh)
No. of members: 224
Time organising: 25 years
Based: Cranleigh, Surrey
Tell us about some of your highlight trips in recent years
Slovenia has to be on the list. We went last year and were absolutely bowled over with the scenery, infrastructure, just everything. We also had a fantastic holiday in Northumberland and Durham with visits to Alnwick Castle, Alnwick Garden and Lindisfarne as well as the stunning Bamburgh Castle. I have to mention our short break to Yorkshire too, we went to Skipton, had a lovely train ride and visited Wensleydale which was wonderful.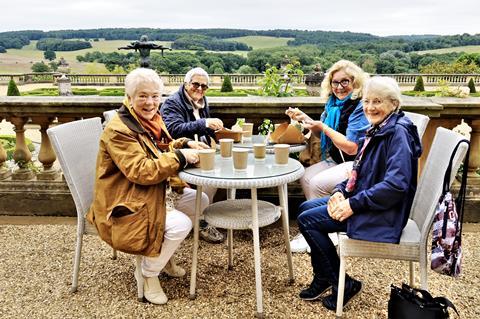 What, in your view, makes a successful group trip?
It's about being clear on the sort of places people would like to visit and on the places that you don't think would suit them. Some people think because we're Arts Society, it's a bit 'ladies that lunch' but it's not at all. It has reinvented itself and the people who come on our trips are very pleasant and want something a bit different.
I try to plan visits that fit in with something that we've had a lecture on so it's about that continuous learning which is the joy for everyone. We're not just looking at art but we're embracing history and beauty. I look at a holiday abroad and in the UK each year. When doing so I aim to choose centres of interest which members may not have visited before. For example, I wouldn't necessarily choose to run a trip to Paris because most will have been there so choosing something different with a wider appeal is key - Slovenia hit that button big time!
It's lovely that everybody gets on with one another. People don't feel alone, we have a lot of single people, and they can all mix and match and enjoy the experiences together.
Why do you love what you do?
It's all about friendship. I met Jackie, who helps me with the organising and is now one of my best friends, on a trip to Liverpool. She had been recently widowed and had to really pluck up the courage to sign up to come as she didn't know anybody. I met her in the car park while we waited for the coach and that was that. She's now involved in the committee and organises all the lectures we have throughout the year.
Where's still left on Gwen's bucket list to visit?
For day trips - Blenheim, Battersea and the David Hockney immersive art show.
For holidays - Spain or Greece.
How do you promote your trips?
We have monthly meetings and before we hear our speaker for the day, I address the members in person to keep them up to date with what is on offer/places available etc.
In addition, all details are posted on the website and I am steering members to use this as an electronic noticeboard as it saves so much paper and waste. I also write an update which I send to our Chair. She sends out a short reminder of the forthcoming lecture and includes the updates from me which are to be shared verbally at the meeting.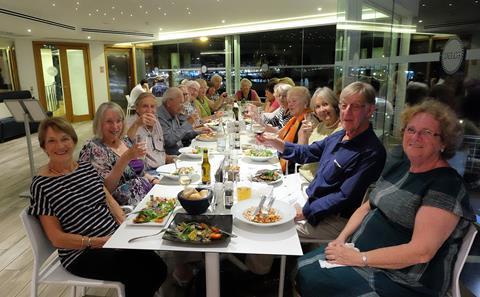 How do you come up with ideas of where to go?
I attend various 'trade opportunities' and follow Facebook posts re places of interest and seem to have developed a sixth sense of what members would enjoy. Some members contact me directly suggesting ideas too. Of course, group magazines and AGTO also help to navigate what is on offer. These also help me to tinker with suggested itineraries such as our proposed Wales holiday later this year.
What's the most challenging part of being a GTO?
Probably the biggest issue is getting the numbers needed for each trip and making sure they are financially viable. I have recently reduced the "contract" size of a group to reduce that stress which obviously that means the quoted price is higher but those who really want to go will still go.
For day trips I now budget for 30 on a coach rather than 40 to play safe as we do not want to make a loss or cancel a visit and any 'surplus' can go to fund and continue the work of our Young Arts section of our charity.