You have been telling us where you have been getting back out to after the easing of restrictions. We hear from Gwen Wright about The Arts Society's outings to Champs Hill & Leonardslee Lakes & Gardens.
"Lockdown escape? Yes indeed. Our members responded to offers of escape in their droves! We were blessed by sunny days on each of our first escapes for 2021 and both venues were in open spaces – Arundel Castle's Tulip Festival and a Leonardslee Garden tour enjoying the Rhododendrons.
More such visits are planned for this year too. Enthusiasm for bookings is huge. To achieve this, we have needed to re-shape our contact and booking methods, bulk mail and, with members relying on our website as our hub, and payment by BACS or cheque by post to respect inclusivity.
Changes bring challenges, but the advantages have been that these "drive yourself" visits have enabled us to allow members to bring a non-member to share in such quality visits.
Human contact in beautiful spaces – what more did we dream of during the grim times?"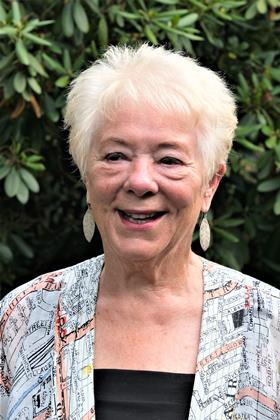 Gwen Wright is the organiser for The Arts Society, Cranleigh. She has run group holidays for more than 20 years and previously told GLT that she believes the ability to stay calm and a willingness to listen to advice given by the local guide have contributed to her success as a group travel organiser. Gwen was a finalist in the 2020 Group Travel Organiser of the Year Award®.
She organises a variety of day visits and holidays for group members - some of the trips they have coming up include Northumberland, the SeaCity Museum and Tudor House in Southampton as well as Buckingham Palace Gardens.
About Champs Hill
It is the home of The Bowerman Charitable Trust which was established in 1984 to promote art and classical music. Visits must be pre-arranged and groups of 10+ are welcome, by appointment, between March and August.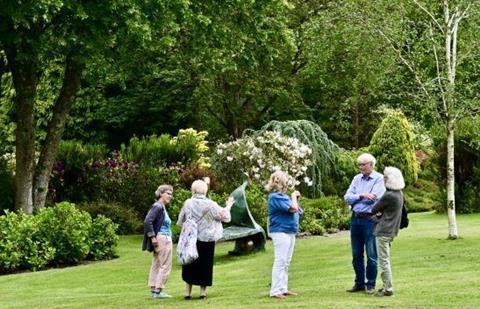 The gardens are spread over 27 acres of woodland and disused quarries with the sandy soil providing the ideal setting for the varieties of heathers and rhododendrons around the informal beds.
About Leonardslee Lakes & Gardens
The gardens in Horsham, West Sussex, reopened to the public in 2019 following a major restoration project after the gardens were shut for a decade.The gardens are famed for their displays of Rhododendrons, Azaleas, Camellias, Magnolias, Bluebells and the ornamental rock garden.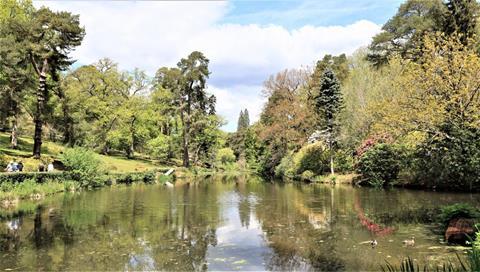 Groups of between 10 and 60 can pre-book visits for this year and next to benefit from a range of discounts and benefits such as a free fam visit for the group travel organiser (mininum group booking of 10 people) and free on-site coach parking.