It can be tough to know where to start when it comes to organising a shopping trip. Many groups, including the readers we spoke to, enjoy combining their shopping visits with another activity to make a real day of it.

Penny Hodgson of Shamley Green Gardening Club always likes to weave in shopping opportunities while including another visit to a nearby attraction. She said: "Gunwharf Quays in Portsmouth has a good range of outlet shops and is on the way to the Isle of Wight.
"It can also be combined with a trip around Portsmouth Harbour, HMS Victory and the Mary Rose Museum. In Poole, The Dolphin Shopping Centre can be combined with an excellent cruise around Poole Harbour and a visit to the lovely Compton Acres Gardens."
Similarly, Marian Durbidge, who organises trips for Herts Theatre Club and Go Together Travel Club, blends both shopping and other visits together. She said: "Although coach parking is no longer available, the centre:mk shopping centre in Milton Keynes is more than doable for groups, with drop-off and pick-up zones available.
"The shopping centre has lots of different stores, including a big Marks & Spencer one end and a John Lewis the other. It's also opposite Milton Keynes Theatre, so we're combining a matinée of Northern Ballet's The Great Gatsby, with a run around the shops in May."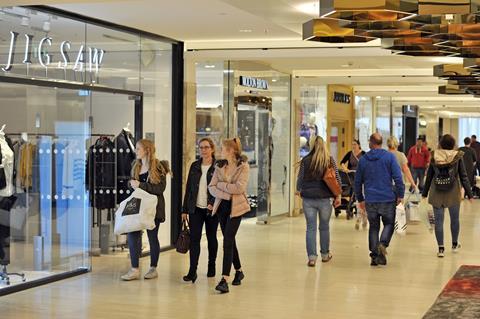 Half a day of shopping, mixed in with a top performance is something that Anthony Wainwright of Probus group has done, too. He said: "I'd recommend Springfields Shopping Outlet in Spalding. We stopped there on the way to Thursford Christmas Spectacular and there was a good selection of shops on offer, as well as a big garden (pictured at the top of the page) and a decent restaurant. My advice though is to pre-book your space at the restaurant because we nearly missed out on a delicious meal!"
Other Group Leisure & Travel readers have enjoyed day visits to the shops, such as Milton Keynes U3A's organiser, Christine Behrendt, who said: "We had a lovely time at Millets Farm Centre in Oxfordshire. There is a Frosts Garden Centre there, as well as a farm shop and kitchen which sells fresh produce and meals, all prepared on site.
"It's just a really nice place to visit and there is ample parking space. It seemed to go down really well with the group, who made time for the gift shop too, as everybody kept saying that they were desperate to come back."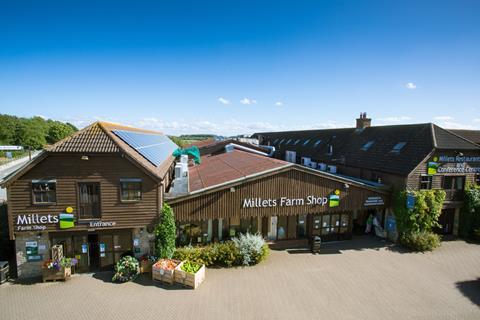 James Silvester, group travel organiser for Hartley and District Active Retirement Association, added: "In Kent there is the Bluewater Shopping Centre, Ashford Designer Outlet and just over the river Thames is Lakeside Shopping Centre. I've been to all these personally and would say they're worth visiting, plus Bluewater and Lakeside also have coach parking and plenty of food establishments."
Andy Booth, group travel organiser for Sainsbury's Staff Association, agrees, saying that that to get that 'something for all' visit, group organisers should consider a trip to Lakeside in Thurrock, Essex.
"Lakeside has been around for some years now. You have Car Dealership displays, an Apple store, Menswear, Virgin Travel, Waterstones bookstore (one of my favourites, just for browsing the 100s of different subjects) and the massive Food Hall. And if you have members who find a centre of this size a little daunting, Lakeside has Autism Friendly Guides."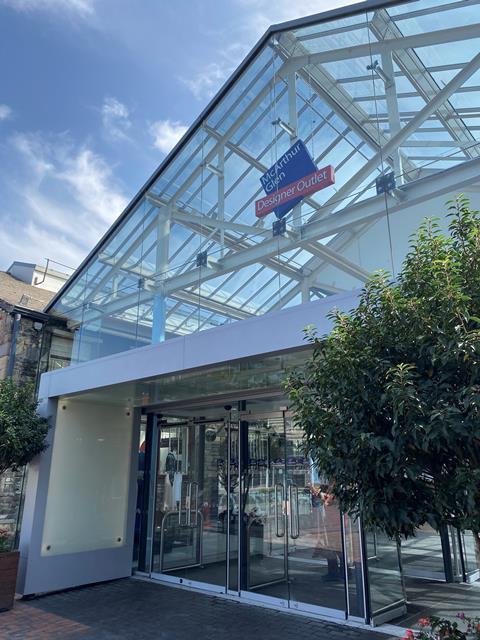 Meanwhile, Joyce Cook, group travel organiser for Basingstoke & Old Basing U3A, told us about her recent trip to STEAM - Museum of the Great Western Railway combined the adjacent McArthurGlen Designer Outlet in Swindon.
She said: "The coach park is right by both places and this proved very convenient and we booked those who wanted to go to the museum in advance which gave us a saving.
"The museum itself was great, much better than anticipated. The shopping outlet was very popular and many came back with bags full of shopping.
"The eating places were varied and plentiful."