In celebration of World Wildlife Day, we're sharing some of our favourite group wildlife activities available in the UK.
From cats and dogs to butterflies and bats, there's likely an experience out there that taps into any fascination with the animal world. Here are six suggestions:
1. Husky Hike at Eagle Heights
On weekends at this wildlife refuge centre in Dartford, Kent, groups of up to 12 can take part in a Husky Hike: a pleasant stroll across two miles of the North Downs, made all the better by canine company. Friendly guides will lead the way as you and a partner walk one of the centre's resident pull dogs. Groups will have the chance to stop to admire the views (and take photos) with their husky, who they'll learn all about during the hike.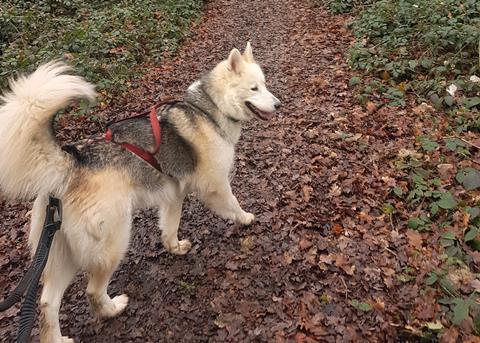 2. Tour the Butterfly Farm
Wildlife experiences can go beyond getting up close to much-loved mammals. In Stratford-upon-Avon, groups can discover the Butterfly Farm's rainforest environment made up of greenhouses and landscape features, including fish-filled pools and waterfalls. Ten or more people in a group can access guided tours of the site, spotting camouflaged caterpillars, silkmoths, tarantulas and of course, butterflies.
3. Llama Walk at The Llama Park
Groups of 16 plus get reduced entry into The Llama Park in Sussex. As well as see alpacas, reindeer, donkeys and Kune Kune pigs, visitors can arrange a Llama Walk to really get to know the fluffy farmyard animals. Walkers will lead their llamas through the scenic Ashdown Forest in a relaxed experience lasting around an hour and a half, that can be tailored for groups, hen parties, and team-building exercises. Plus, booking a Llama Walk grants you entry into the park for the day.
4. Meet cattle at Lakeland Farm Visitor Centre
The first purpose-built indoor farming attraction in the country – Lakeland Farm Visitor Centre – creates itineraries for groups that can include farm animal experiences from having a go at wool spinning and weaving to a dry stone walling experience, teaching visitors how to protect and secure livestock through a unique building technique. This is a great option for those who want to get hands-on with animal life, without getting too close to the animals themselves. There will also be time during a day trip to watch a show in the Arena, meeting unique breeds that can be found on the Cumbrian fells.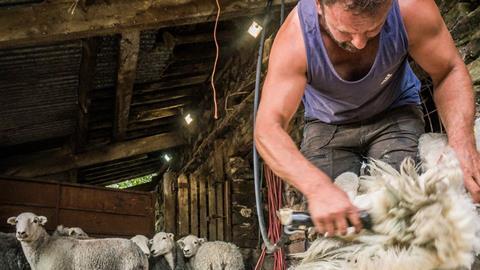 5. Bat Safari with the Wildlife Trust
Of course, a lot of wildlife experiences are best suited to night-time, and this bat watching river trip is no exception. Organised by the Wildlife Trust and Scudamore's Punting, the safari sets off on Cambridge's River Cam between 8pm-10pm (depending on the day) with space for up to 12 on board. During the hour-and-a-half trip, passengers will learn how to interpret bat sounds and other noises along the riverbank, such as those made by herons, tawny oils and foxes. The punts will be dressed with cushions and blankets to keep people comfortable, and the tour will even include the use of specialist bat detectors.
6. Bear Wood at Wild Place Project
Wild Place Project is a wildlife attraction operated by Bristol Zoological Society that opened an ambitious project just last year, that takes visitors through the story of British woodland and its once wild species of bears, lynxes, wolves and wolverines. Groups can explore Bear Wood along its raised walkways and spot all of these animals roaming around below. The project spans more than 7.5 acres, with one notable feature being its 180-degree viewpoint with floor to ceiling glass windows, allowing visitors to get remarkable views of the resident European brown bears and European grey wolves.