Engineering feats and a thriving art scene aren't all that awaits in Bristol – it has its fair share of dark tourism experiences too, to inspire an alternative trip.
To coincide with the launch of Visit Bristol's new micro-site, 'Haunt Bristol', we've selected our favourite group-friendly experiences that tap into the city's gothic and ghostly heritage.
1. Arnos Vale Cemetery tours
A cemetery tour might seem morbid, but Arnos Vale is recognised beyond its role as a tranquil grave site. The 45 acre space is a beautiful example of a Victorian garden cemetery and regularly hosts weddings and exhibitions. Visitors can take a self-guided walk along one of the cemetery trails, offering a peaceful break from the busy city, or book a guided tour.
Regular themed tours run throughout the year: these can range from a Wonderful Women tour to a Marvellous Medicine theme, exploring how Victorian medicine transformed Bristol (and the world). The cemetery also operates a fully accessible tour which focuses on particular graves in the cemetery.
There's more than you'd perhaps expect to discover at Arnos Vale; large groups can even arrange a tailored tour if there's a particular topic members are interested in. Prices vary, but you can get an idea of rates at arnosvale.org.uk/events/private-tours-groups.
2. Gin tastings and ghost encounters
Exploring the streets of Bristol can be thirsty work; luckily, there are several appropriately eerie pubs that you can rest in.
The Rummer Hotel on All Saint's Lane is one of the country's oldest coaching inns, located on the site of public houses dating back centuries. Elizabeth I and Oliver Cromwell are two names associated with the venue's past.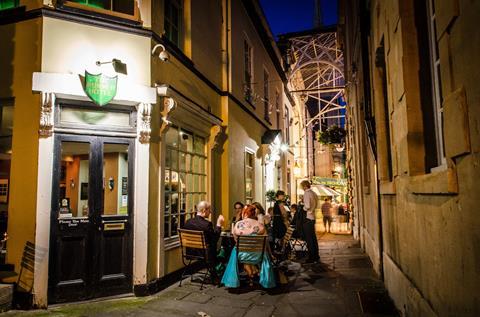 Rumours of spirits have long been linked to the Rummer – in fact, one 2017 tour group apparently witnessed a ghost standing in front of the fireplace while they were dining. Guests can investigate for themselves, perhaps while enjoying a private gin tasting at the bar (including its own craft products, created in the on-site micro distillery).
Visitors can keep the ghost theme going with a stop at the Llandoger Trow on King Street. It's closed for the time being but well worth a look given the myths and legends surrounding it. Apparently, Daniel Defoe met a shipwrecked sailor here – one Alexandar Selkirk – who allegedly inspired his famous pirate story, Robinson Crusoe.
A scary number of ghosts – 15, to be exact – are said to haunt the 17th century pub, which even featured on TV's Most Haunted back in 2007. The sound of limping footsteps across the upper floor have been reported by staff; some say they belong to a child named Pierre, who died in the pub many years ago…
Murder at the White Hart
Bristol's White Hart pub is located in what was once part of St James' Priory, dating back to 1674. There was a bar brawl here in the 1700s between two brothers, one of which was killed and whose ghost is said to haunt the pub to this day.
3. The spectacularly gothic Tyntesfield
This beautiful gothic revival building is worth the short drive out of the city. It served as a home for the Gibbs family from 1844 and is wonderfully spooky for its dramatic design alone. Tyntesfield sits on 540 acres of land, which groups can explore with a woodland walk or a stroll through the gardens.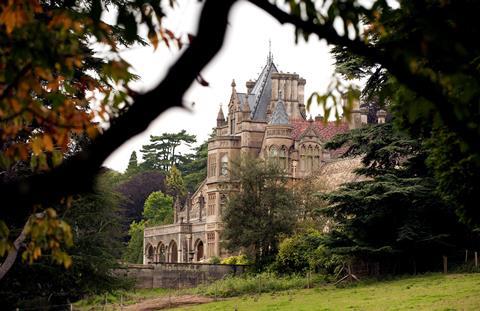 It's also an animal lovers paradise: deer, birds, newts and badgers are among the creatures that call Tyntesfield home, as well as bats. There are 11 species of bat here, so keep an eye out if you're wandering the estate as it gets dark.
Visitors can step inside the house with a timed ticket; discounts are applied to groups of 15 or more (who are welcome on weekdays). Find out more at www.nationaltrust.org.uk/tyntesfield.
4. Bristol Old Vic Theatre
Regardless of theme, the Old Vic is a must on any Bristol tourist's list, seeing as it's the oldest continually working theatre in the English speaking world.
The theatre operates a number of excellent group benefits, including priority booking, discounts and a book now, pay later policy. Lunch or dinner packages can be arranged, as can theatre tours. These take guests through Bristolian fact and folklore while examining the Georgian auditorium, working Paintshop and more.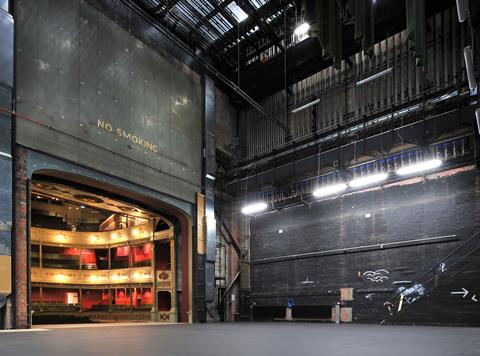 With a history dating back more than 250 years, it's no surprise the Old Vic has a ghost story to share: Sarah McCreadie, who worked as the theatre manager, is said to haunt the front of house.
5. Night-time walking tours
A good starting point could be a Haunted and Hidden Tour, revealing the alternative side to Bristol with the help of a guide. The weekly tour stops at Bristol's creepy locations linked to history, film and television – with a dose of comedy thrown in.
The tour route begins outside the main gate of Bristol Cathedral at 8pm. Visitors will see a haunted church, spooky 16th century house and more sites, while hearing stories about monks, highwaymen and other ghostly characters.