From new productions on the West End Stage to major touring musicals, we've rounded up a simple guide giving inspiration for a fantastic trip to the theatre in 2020.
1. Bat Out of Hell
What could be more rock 'n' roll than a Meatloaf-inspired musical, featuring glamorous outfits and classic hits? Bat Out of Hell The Musical will embark on another UK tour from 10th September, opening at Manchester Opera House. The musical takes its name from the Meatloaf album which was composed by Jim Steinman and includes hits such as Two Out Of Three Ain't Bad and You Took The Words Right Out Of My Mouth.
2. Prince Of Egypt
Groups are set to be transported into Ancient Egypt at London's Dominion Theatre from 5th February, as DreamWorks Animations' classic, The Prince of Egypt, will make its stage debut. Following the story of two young men, raised together as brothers in a kingdom of privilege, who find themselves suddenly divided by a secret past. One must rule as Pharaoh, the other must rise up and free his true people. The show will be led by Luke Brady as Moses, Liam Tamne as Ramses, Christine Allado as Tzipporah while Alexia Khadime will star as Miriam. Music and lyrics for the spectacle is provided by Stephen Schwartz (Wicked).
You can watch some of the cast perform When You Believe below:

3. Pretty Woman
Pretty Woman The Musical achieved a record-breaking run on Broadway, sparking a London run across the pond to play at the Piccadilly Theatre from 13th February. The story focuses on the relationship between Vivian Ward (Aimie Atkinson), a Hollywood escort and Edward Lewis (Danny Mac), a wealthy businessman. Atkinson performed in the original West End cast of Six and audiences may recognise Danny Mac from Strictly Come Dancing.
4. My Best Friend's Wedding
The world premiere of My Best Friend's Wedding The Musical, starring Alexandra Burke, will tour across the UK and begin its run at Plymouth Theatre Royal from 16th September. It is based on the 1990's film of the same name, covering the life of fiery food critic Julianne Potter who will do anything to win back her former partner Michael, even if it means ruining her best friend's wedding. The show features several well-known pop anthems such as I'll Never Fall in Love Again, I just Don't Know What To Do With Myself and I Say A Little Prayer.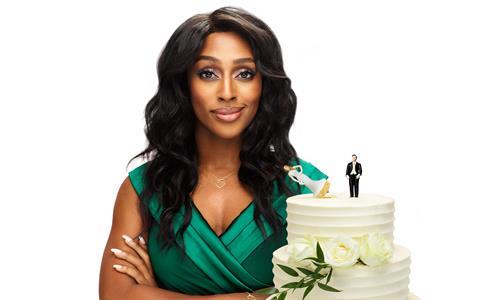 5. Everybody's Talking About Jamie
Noah Thomas recently took over from Layton Williams as the lead role of Jamie New, marking his professional debut. Noah was the 211th and final performer who auditioned for the part, with producer Nica Burns admitting: "After he'd sung the opening number and read the first scene, I was tingling with excitement. We had found our Jamie." Groups have got until 29th August to see the show at London's Apollo Theatre.
6. Heathers
After spending a season at London's The Other Palace, Heathers the Musical will take to the road throughout 2020, travelling to the likes of Liverpool, Sheffield and Milton Keynes, with further venues and its full cast still yet to be announced. The story follows the life of Veronica Sawyer, who unexpectedly gets taken under the wings of three popular students at Westerberg High. When JD turns up and causes a stir, Veronica begins to see that popularity isn't as great as it once seemed.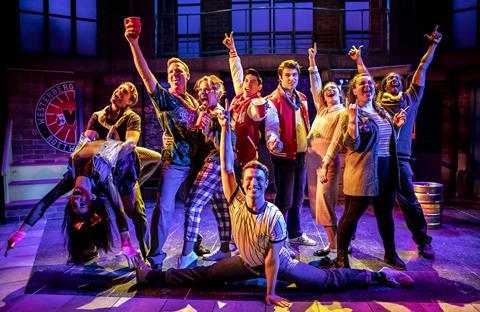 7. A Monster Calls
Patrick Ness' novel will be brought vividly to life across 17 venues in 2020 having previously played at London's Old Vic Theatre. The plot offers a unique insight into love, loss and healing. It focuses in on 13-year-old Conor who struggles to cope with the consequences of his mother's illness. He is repeatedly visited in the middle of the night by a monster who tells Conor three stories from when it walked before. And when it's finished, Conor must tell his own story and face his deepest fear. The production opens at Chichester Festival Theatre on 6th February.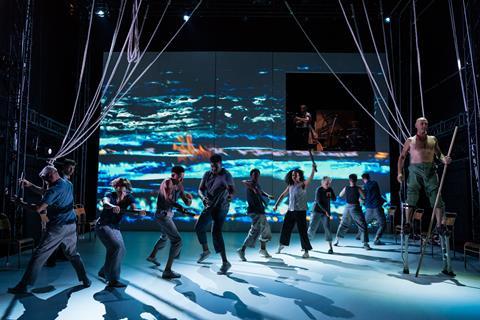 8. The Drifters Girl
Beverley Knight is set to appear in a new musical about The Drifters, playing the role of the band's manager Faye Treadwell. Coming to the Garrick Theatre this autumn, the show is currently booking until 13th February next year. The new production is said to explore the highs and lows that befell the group, from hit records to legal battles and tragedies.
9. Dreamgirls
The musical, which first opened on Broadway in 1981, follows an all-female singing group called The Dreams through their journey to stardom, opening on 12th September at Bristol Hippodrome. Effie, Lorrell and Deena are the characters taking centre stage in the musical, bringing hits such as Listen, And I Am Telling You I'm Not Going and One Night Only to stages across the UK.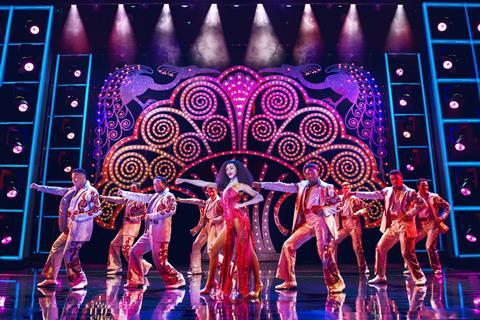 10. Phantom of the Opera
Killian Donnelly will appear as The Phantom on the run which starts at Leicester's Curve Theatre in February. From there, the tour will stretch far and wide until February 2021, visiting some of the UK and Ireland's biggest regional venues like Wales Millennium Centre, Birmingham Hippodrome and Sunderland Empire. The story follows the love affair between a disfigured musical genius known only as The Phantom and a young soprano.