Castle visits are a staple for groups but how about an unusual twist for your next trip? These five offer something a bit different.
The UK is lucky to have a fascinating range of historic castles, each with its own story to tell. Yet history tours aren't all that await groups at the following sites, which provide a number of unexpected experiences:
1. Tour a gin distillery at Hensol Castle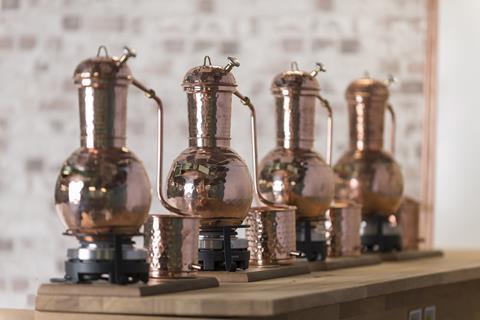 Bookings are open from January to explore an unusual addition to the beautiful South Wales castle; a gin distillery in its cellars. It's the first full scale gin distillery in the region, and many of the spirits crafted there take inspiration from their historic home. The basement space will also host a bottling plant, visitor experience centre and even a gin school where groups can create their own recipe.
Tours of the new facility will include a gin and tonic on arrival, information about Hensol Castle's history and a look around the 'sensory' botanical room. Visit www.hensolcastledistillery.com to find out more about the experiences available.
2. Free a ghost at Lumley Castle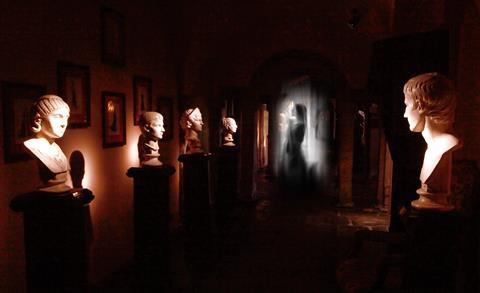 Boasting 600 years of history, the castle in County Durham actually serves as a 4-star hotel with 73 bedrooms. And that's not all – guests can take part in different forms of entertainment, such as murder mystery nights where players can enjoy a three-course dinner before taking on the role of detective in a 'whodunit' story.
New for this year is the Lily of Lumley escape room in the castle's ancient cellars. The escape room is based on the legend of Lady Lily, who was said to be cast down a well by Catholic priests for renouncing her faith. Over the years, castle visitors have claimed to see Lily's ghost roaming its halls. The aim of the game is to investigate the haunting, free Lily's spirit – and escape a deadly fate!
Groups of up to six people can play Lily of Lumley. Bookings can be organised online at www.escapedurham.co.uk/lilyoflumley.
3. Watch a jousting tournament at Alnwick Castle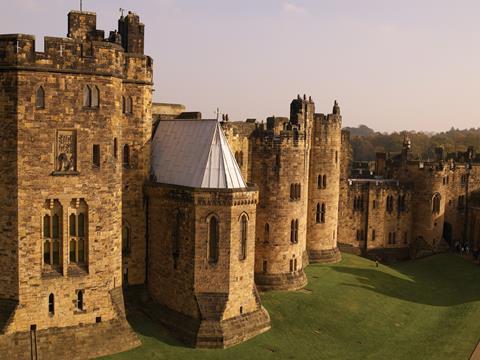 Alnwick Castle in Northumberland is quite iconic, having been the filming location for Downton Abbey, Harry Potter and Robin Hood: Prince of Thieves. There's something special about its events, too. Medieval pageantry comes alive in The Joust of the North, a 15th century style jousting tournament.
Taking place in August next year, the outdoor event includes a Falconry Demonstration, Jester Show and even a Knight's Melee to precede the main competition. Plus, admission is free with a ticket to Alnwick Castle. Groups of 14 or more receive discounts on admission, refreshments and at the gift shop: find out more at www.alnwickcastle.com/visit/groups.
Arguably, jousting isn't the most unusual attraction offered by Alnwick Castle… Harry Potter fans can book a 25-minute Broomstick Training session in the castle's grounds. All ages are welcome
Again, they're free with admission but groups wishing to take part in the magic should book in advance by contacting groups@alnwickcastle.com.
4. Watch open-air theatre at Hever Castle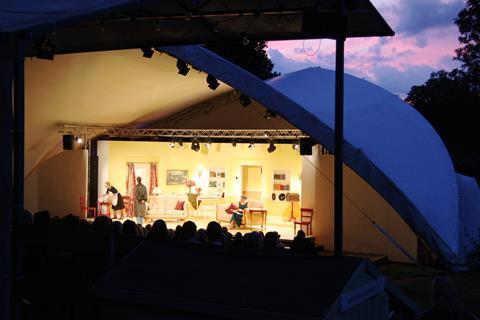 Each summer, Hever Castle in Kent hosts a theatre festival on the Two Sisters Lawn in its grounds. A tranquil pond, bright flowers and ornamental trees surround the space where visitors can watch evening and matinee performances.
So far the organisers has already announced that Shakespeare's Globe will be bringing three plays to the venue in August - A Midsummer Night's Dream, The Tempest and As You Like It. Those interested in the festival can eye on the website for updates: www.heverfestival.co.uk.
Groups of 20 or more can book Hever festival theatre tickets at a discounted rate by contacting boxoffice@heverfestival.co.uk.
Before or after a show, why not explore the castle gardens? Visitors can purchase a joint ticket that allows theatre entry as well as entry to the gardens on the same day. Highlights include classical statues in the Italian Garden, a giant topiary chess set and an English Rose Garden containing 4,000 rose bushes.
5. Enjoy a medieval feast at Warwick Castle
Classic castle battlements, towers and interiors aren't all that await visitors to Warwick Castle. Medieval banquets take diners back in time with an interactive evening feast. Guests can expect a goblet of mead upon arrival; a three-course meal in the castle's vaulted Undercroft; and themed live entertainment throughout. Find out more online at www.warwick-castle.com/corporate-events/themed-dining.
Plus, fans of The London Dungeon might be surprised to find a similar experience at this historic venue. The Castle Dungeon experience brings Warwick's dark history to life through adventurous storytelling and acting.