All's not lost for theatregoers - with the recent closures due to Coronavirus, a number of companies are releasing theatre recordings online.
People are getting creative with how they socialise while isolated; and this is another opportunity. Why not organise a date and time to simultaneously settle down with your group for a show? Here's a selection of theatre experiences that groups can find online:
Theatre companies
The Royal Shakespeare Company has put 17 of its performances on a service called Marquee TV. Anyone can now sign up on the website for a 30-day free trial, providing a month's access to RSC productions. This includes Antony and Cleopatra; Hamlet; Julius Caesar; King Lear; Othello; The Tempest and more.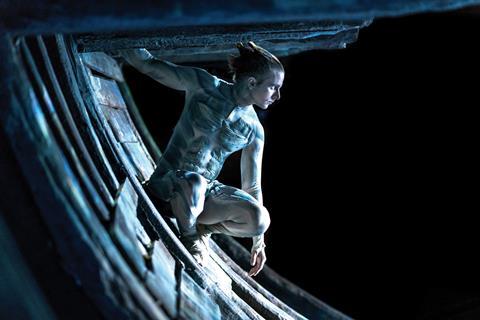 Plus, there's more to be found on Marquee TV than Shakespeare: the website also hosts recordings of other classic plays, like Oscar Wilde's The Importance of Being Earnest and performances from Shakespeare's Globe.
Interested in signing up for the 30-day trial? Visit www.marquee.tv/viewplans.
The National Theatre has announced a series of free online shows that will run for the next two months. Called the National Theatre at Home project, it starts with One Man, Two Guvnors, a reworking of Carlo Goldoni's 1743 comedy play starring James Corden. The play will be shared on the National Theatre's YouTube channel on 2nd April, at 7pm.
Adaptations of Jane Eyre and Treasure Island are also scheduled, as well as a version of Shakespeare's Twelfth Night starring Tamsin Greig. All of the National Theatre at Home performances will be available to watch on YouTube upon their release on consecutive Thursdays. After this first screening, each performance will remain on the YouTube page for one week.
"We will be streaming each production at the same time each week in order to recreate, where possible, the communal viewing experience and we hope this will be an opportunity for people to share their enjoyment together online."

Lisa Burger, National Theatre executive director
If opera's your choice of stage entertainment, London's Royal Opera House has launched a programme of free online content. Each performance will be shared at 7pm on specific dates on the ROH's Facebook page and YouTube channel, allowing viewers to watch on their preferred platform - and hopefully make an event out of it. Here's what's coming up:
27th March: Peter and the Wolf (The Royal Ballet)
3rd April: Acis and Galatea (The Royal Opera)
10th April: Così fan tutte (The Royal Opera)
17th April: The Metamorphosis (The Royal Ballet)
If you miss one, don't worry - the videos will remain online afterwards for audiences to catch up on.
Other Royal Opera House content will be available on the aforementioned Marquee TV, too; shows like the recent Alice's Adventures in Wonderland and La Traviata.
Dance organisation Sadler's Wells has a free online platform called Digital Stage, where new dance content will be presented now that its theatres have been closed. Digital premieres of dance performances will be available to watch, and there'll also be specially created dance workshops for over 60s to engage with while at home.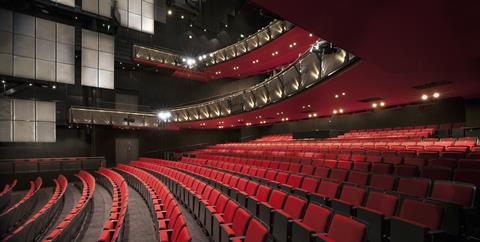 The first performance will be shown on Sadler's Wells' Facebook page, at 7:30pm on 27th March: Deluxe by BalletBoyz, a multi-award winning dance group first formed in 2000. Other upcoming performances include a new version of choreographer Wilkie Branson's TOM, a dance that explores storytelling through hip hop and technology; and balletLORENT's Rumpelstiltskin.
"Sadler's Wells has been a platform for artists for more than 300 years and we are determined to continue to bring you great dance even if our stages are dark."

Alistair Spalding, artistic director and chief executive of Sadler's Wells
Sadler's Wells has a series of online workshops planned, too. These will launch on 1st April, and are inspired by the organisation's Company of Elders programme, which celebrates the benefits of dancing and performing for adults over 60. These workshops will be hosted by artists from across the world.
The aptly named The Show Must Go Online is a creative initiative launched in response to the Coronavirus crisis. Dreamed up by actor Robert Myles, The Show Must Go Online brings together actors from around the world in one place - an online chat. Here, the actors will perform all of Shakespeare's plays in the order they were (believed to be) written.
It's quite a feat - and it's proven to work, if their first online performance is anything to go by:
Audiences can view the online shows as they are taking place, with the next one - The Taming of the Shrew - scheduled for 26th March at 7pm. Again, if you miss any performances, you can catch them later on the YouTube channel.
Specific productions
Here's one that's great for younger viewers: The Wind in the Willows the Musical, which was filmed when it played at the London Palladium in 2017. This musical adaptation was put together by Downton Abbey creator Julian Fellowes, and places the characters of Ratty, Badger, Mole and Toad on the stage. The show can be enjoyed by simply visiting the website: www.willowsmusical.com.
Over on the Eugenius! Facebook page, viewers can watch a never-before-seen recording of the show, from its time at London's The Other Palace theatre in 2017/18. The musical follows Eugene, a boy who wants to turn his comic book into a superhero film. The recording was posted with the wish for audiences to donate money to Acting For Others, a charity that provides financial support for theatre workers; so far, Eugenius! viewers have raised just under £14,000 for the charity.
For an online performance that blends stage acting and location shooting, there's Cyprus Avenue, a black comedy about a man named Eric Miller (played by Stephen Rea) who is 'struggling with the past and terrified of the future'. It was first performed at London's Royal Court Theatre before being adapted into this film format, for broadcast on BBC Four.
Now, audiences can revisit Cyprus Avenue as it's being released for free on 27th March at 12pm. Viewers have a month to watch the play, which can be enjoyed on the Royal Court website or its social media pages.