With a host of virtual celebrations and online tours, everyone can get a taste of the action, while also thinking about where you might go on a group visit in the future.
Let's get a taste of what's out there, no matter your tipple.
We'll start with Gin…
Founded in England, World Gin Day takes place every June and celebrates the processes associated with distilling natural grains with juniper berries and other botanicals. The traditional aperitif has grown in popularity in recent years with a whole host of specialist gin bars opening up across the country.
See Sipsmith from your home
Since launching the first small copper-pot distillery in London for 189 years back in 2009, Sipsmith now creates a number of award-winning gins that are shipped all over the world. You can take a tour of its Chiswick Distillery for free online, guided by founder Sam Galsworthy and Master Distiller Jared Brown.
Having petitioned for a change to historic English law to enable the use of a small still when first setting up the business in 2008, the move paved the way for hundreds of small distillers all over England.
Delve into the history of Bombay Sapphire
Renowned for its glasshouses and home to more than 1,000 years of history, the Bombay Sapphire distillery building at Laverstoke Mill in the heart of Hampshire is just as impressive as the gin it produces. The site of a mill since 903AD, and with a listing as a corn mill in the Domesday Book of 1086, the site was transformed to open as a distillery in 2014.
Sitting within a Site of Special Scientific Interest and a Conservation Area, the modern glasshouses of the distillery juxtapose with the surrounding Georgian and Victorian architecture, while the neighbouring River Test has created a vibrant habitat for native species.
While you're waiting to visit you can tour it online and delve deep into its rich history.
How about a refreshing beer?
National Beer Day also takes place in June (it's a boozy month) and delves into the history and heritage of the drink that so many people know and love. Supported by the British Beer and Pub Association and the Campaign for Real Ale, among others, it is a celebration of what is being created at breweries across the nation.
Lymestone Brewery, Staffordshire
Staffordshire's award-winning family run 'micro brewery' Lymestone Brewery dates back over 150 years.
With an on-site brewery taproom, it produces a range of cask ales and seasonal brews, and runs brewery tours, offering a chance to sample its beers and check out the brewery.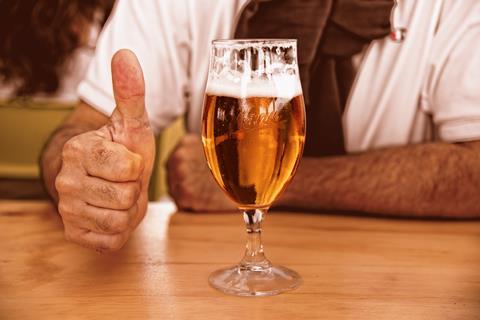 Immerse yourself in a world of beer with Meantime Brewery tour, Greenwich, London
Having celebrated its 20th anniversary in 2019, Meantime Brewery has grown considerably since launching on a small industrial estate in Charlton. Now found in Greenwich, South London, it produces a tasty array of lagers, pale ales and India pale ales (IPA), as well as a limited edition set of seasonal products every year.
The brewery's immersive tour allows you to explore its site from anywhere in the world, or to think of visiting next time you're in London discovering the neighbouring UNESCO World Heritage Site of maritime Greenwich, which is packed with the Royal Observatory, the Queen's House and the buildings of the Royal Naval College.
Enjoy a fully interactive 3D tour of Greene King, Bury St Edmunds, Suffolk
With heritage dating back to 1799, Greene King's historic Westgate brewery in Bury St Edmunds is a sight to behold. Plus, a fully interactive 3D tour of the 1930s art deco building is available online.
Giving you a state-of-the art peak into the intricacies of beer making, not to mention its striking marble floors and vast giant copper mash tuns, it's the ideal prelude to returning in person for a tasting session in the future.
Now moving on to a glass or two of vino
With more than 550 vineyards across the UK, the majority can be found in England – and especially in the south – where the topography, soil and climate provide ideal growing conditions for sparkling wines.
Try Black Chalk English sparkling wine now and visit the vineyards later for a tour and tasting experience
Hampshire-based Black Chalk Wine, which specialises in English sparkling wine, is not only offering free delivery on orders, but when you buy three or more bottles, you'll be invited for a free tour of the Black Chalk vineyards (when possible).
Situated on the banks of the Test River, Black Chalk produces and sells top quality wines, and also offers tours around the vineyards, followed by a tasting of its current range of wines. For valid sales, buyers will get a voucher for two people for a free tour and tasting, so you can plan a trip there to see if you'd like to take a group in future.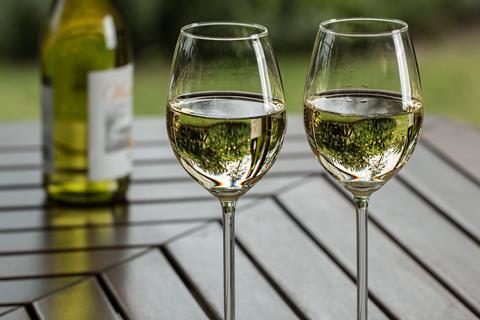 Take a look behind the scenes of Woodchester Valley Vineyard, Cotswolds
Vineyards across the northern hemisphere start to spring into life in May/June, as the first small bunches of grapes begin to appear. While you aren't able to visit just yet, you can take a look behind the scenes into the everyday workings of an English vineyard, with a short virtual tour of the Woodchester Valley Vineyard.
Located in the heart of the picturesque Cotswolds countryside, you can glean an insight into the world of winemaking and the processes involved, and get dreaming of when you can tour its lush green fields.
To mix things up…
Treat yourself to a private whisky tasting with Milroy's, Soho, London
Established in 1964, Milroy's, which promotes itself as the 'original whisky specialist', is now offering a Zoom whisky tasking experience from the comfort of your own home, with everything provided to your doorstep. You will be able to choose from three possible themes to suit your interest.
You can discuss including members of your group in your own private online tasting when you'll be guided through the most interesting selection sourced by Milroy's specialists and learn all about the world of whisky.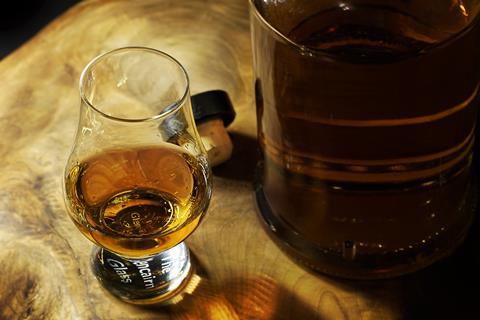 Taste Derbyshire rum from White Peak Distillery
You might not be able to visit its Victorian distillery and see 'Betty' a 600 litre spirits still, at the White Peak Distillery, but you can still enjoy award-winning spirits.
Making its own bit of Derbyshire history – in a distillery housed in a former wire works in the Derwent Valley, a World Heritage Site for its role in the industrial revolution – it was the region's first full-scale, craft distillery.
First came Shining Cliff gin, followed by the county's first single malt whisky using English barley… and new for 2020, there's now Derbyshire rum, all distilled and aged on site.
And for a post lockdown treat, make a date to see 'Betty' by buying tour vouchers for any future available date.