Galway was voted European Region of Gastronomy in 2018 and with an abundance of artisan producers, farmers markets and award-winning restaurants, it's no wonder.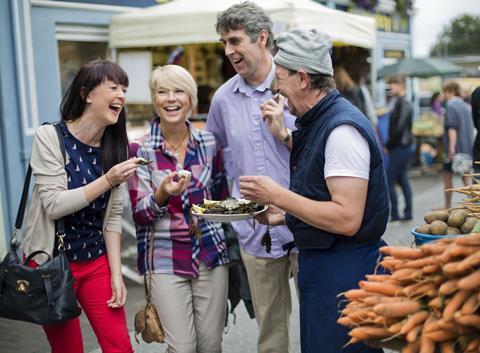 For an all-round foodie experience, groups will want to book onto the Galway Food Tours, which will see them meeting artisan producers, sampling products including cheese, fresh oysters and sweet treats as they work their way around the sights of the city.
Another tour to look out for is the Connemara Foodie Experience, which will take you on a journey from Galway through the beautiful Connemara countryside. You'll travel to farms in Abalone and Oughterard, where you'll meet local Connemara food producers and you could even enjoy a coastal foraging walk and tasting tour at a farm in Rossaveal.
If you're stopping off in Galway over a weekend, you'll definitely want to head to its weekend market. Set beneath St Nicholas' Medieval Church, you'll find colourful stalls and plenty of incredible favours. Arrive with an empty stomach, as there's a great variety of food available from Madras curries, to crepes, sushi and plenty more on offer from the array of takeaway food stalls.
Finding yourself full? Wash down that delicious food with one of Galway's Whiskey Tours. Experts will guide you through the streets of Galway and into the best places to discover some of the best Irish tipples. More than just a sampling session, the tours will provide you with an insight into Ireland's rich Whiskey past, and present.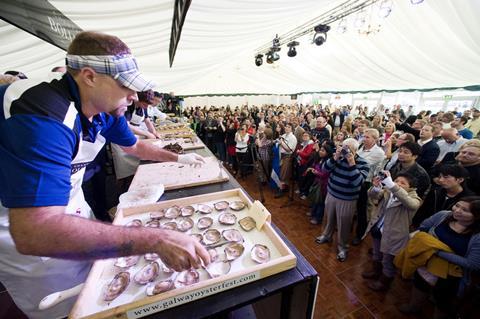 Events to look out for in 2019
Ireland's national maritime festival, Seafest, will this year take place from 29th June to 1st July. Visitors can expect seafood fairs, cooking demonstrations as well as fascinating sea creatures, music and oceans, all in the harbour of Galway city.
Foodies from all over the world flock to Galway each year for the Galway International Oyster & Seafood Festival, on from 28th to 30th September. Experience seafood trails, oyster shucking contests and tasting events, before the Mardi-Gras style street extravaganza brings it all to a close.
Each October, Inishbofin Island celebrates its local produce with its Bia Bo Finne Festival. Visitors will experience beer brewing, foraging and cooking classes and are invited to arrive with adventurous appetites.