As it is Hobby Month, we thought that we would take the opportunity to have a look at some of the ways in which you and your group can embrace your hobbies together through trips.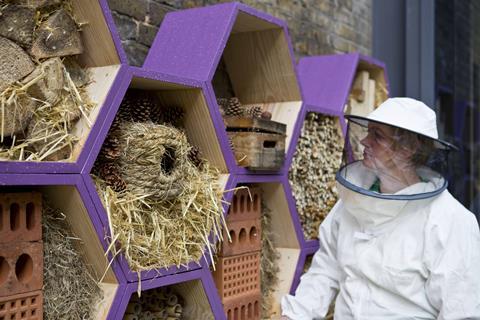 From gardening, to hiking, there are plenty of activities that can be enjoyed with your group, and here is just a selection of them.
Green-thumbed adventures
Whether you enjoy nurturing an allotment, or tending to your indoor plants, there are plenty of places and events that green-fingered groups can head to across the country.
Perhaps most notable are the RHS Garden events, running at from April to September. You'll find the events dotted at venues across the country, from the
Three Counties Showground to Bute Park in Cardiff. Note down your closest venue and go along for a day of celebrity demonstrations, spectacular gardens, competitions and endless inspiration.
Similarly, BBC Gardening Live, held at the Birmingham NEC from 13th to 16th June provides another opportunity for garden enthusiasts to explore show gardens, shop in the plant village, and gain tips from the experts.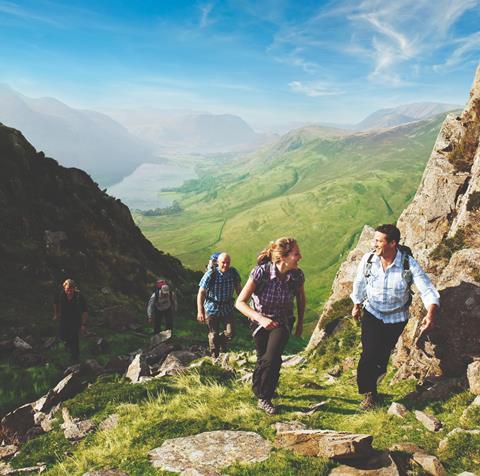 A breath of fresh air
Walking is a great pastime entirely on its own, and it's one that can be enjoyed as a social experience with great ease.
For a walk with a difference, consider booking a trip with HF Holidays. It's recently launched a number of walking breaks with ties to literature, wine tasting and pub visits, providing you with the opportunity to enjoy a scenic walk, and an activity of your choice.
Similarly, Ramblers Walking Holidays, provide small guided groups the chance to take in the wildlife, flora, and birds in the UK, Europe, and further afield in destinations across the world including Africa, North America and New Zealand.
Paint brushes at the ready
From the Tate Modern, to the soon-to-open MK Gallery in Milton Keynes, there are plenty of opportunities for art lovers to get out and about to galleries across the country.
Fans of the renowned Renaissance artist, Leonardo da Vinci, will be able to visit venues across the country, including Buckingham Palace and the Palace of Holyroodhouse this year for the Leonardo da Vinci: A Life in Drawing exhibition. The exhibition will feature drawings that reflect his own interests, including painting, sculpture and anatomy, and will mark the 500th anniversary of his death.
Those wishing to travel a little further afield to get their art fix will be pleased to hear that leading music and ballet holidays specialist, Travel for the Arts, has launched six new tours for this year. Taking in destinations including Stockholm, Prague, Madrid and the Swiss Alps, the tours will provide the chance to see a performance or concert, alongside extra sightseeing experiences to cultural areas of interest.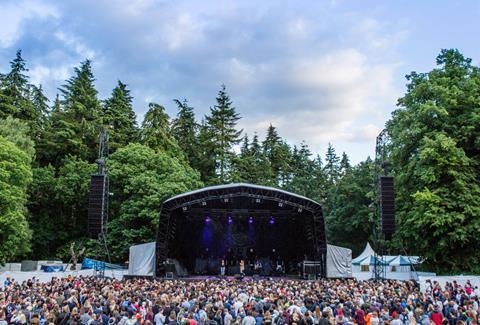 Feel the rhythm
Music lovers that are looking for a slightly different take to the traditional concert are also in for a treat this year, as the annual Kew the Music and Forest Live events both return once more.
Set in the Royal Botanic Gardens, Kew from 9th to 14th July, Kew the Music will feature an array of artists including Billy Ocean and Jess Glyne.
Meanwhile, Jess Glyne will also take to the stage for the Forest Live events (pictured above, photo credit Lee Blanchflower), which are set within Forestry Commission forests across the country in June and July. Other artists that have been announced for the line-up include Jack Savoreti, Paul Weller and Tears for Fears.
Something a little different…
Perhaps one for the list of more unique hobbies out there is beekeeping, but if it's something that you're keen to try out then you best get booking yourself a trip to St Ermin's Hotel in Westminster. The two hour workshops take place around the hotel's six hives, and give guidance on what, when and where to plant, and how to site hives in gardens or allotments.
Confirmed dates for this year's beekeeping workshops so far are the 20th April, 11th and 25th May, 10th and 21st August, 21st September and 5th October