With September being Cruise Month, expert Jane Archer explores why one of this year's themes, sustainability, is so important to the cruise industry.
Cruising used to be about knowing your port from your starboard, but a new lexicon has entered the nautical handbook as cruise lines accelerate efforts to protect the oceans and rivers that they rely on.
They have always had to comply with strict maritime laws on waste disposal and emissions at sea, but voluntarily they are investing huge amounts of time, money and energy going way beyond what is required.
They are discovering new technologies that reduce fuel emissions, banning single-use plastics and stepping up waste disposal and recycling. On land, they are working with governments and communities in hotspots such as Venice, Dubrovnik, the Greek island of Santorini to prevent them being overrun by visitors.
Sustainability has become so important to the cruise industry that the Cruise Lines International Association in the UK has made it a central theme of its annual September Cruise Month campaign.
The aim is to raise awareness among group organisers of the work cruise lines are doing to protect the environment so they are able to allay any concerns customers might have about cruising's sustainability.
So what is being done?
When it comes to being green, Hurtigruten is hard to beat. The cruise line, which operate ships along the Norwegian coast and in the polar regions, banished single-use plastic before anyone else, is planning to power vessels from the gases of rotting fish and other organic waste, and has launched the first-ever hybrid ship.
Called Roald Amundsen, it runs on liquefied natural gas (LNG), which is free of sulphur dioxide and kicks out about 25 per cent less carbon emissions than traditional fuels, and for short periods can switch to silent battery power.
LNG and hybrid are clearly seen by many as the way forward. Almost 30 of the 120 or so ocean-going ships on order over the next eight years will operate on LNG (they include P&O Cruises' Iona, launching in 2020), while SeaDream Yacht Club and Ponant have hybrid ships coming out in 2021.
"Cruisers are now usually given bamboo straws as lines outlaw single-use plastic, while large pump-action toiletry dispensers are replacing miniature bottles."
German river cruise line A-Rosa will have a new vessel on the Rhine in 2021 that switches to battery power when entering or leaving a city.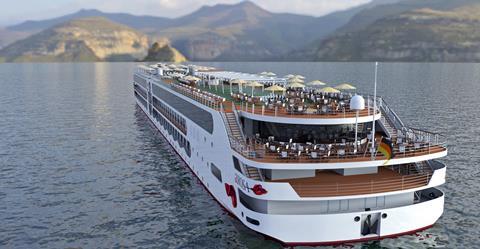 Recycling systems on modern ships are now so efficient that there is near zero waste, while grey water is cleaned to almost drinkable standards. On older ships, scrubbers wash sulphur out of the exhaust before any emissions enter the environment.
APT has cut down on paper use on its river ships and instead is keeping passengers informed via an app. Uniworld River Cruises will plant a tree for every guest who chooses to receive cruise documents electronically.
APT has introduced a new app and changed its print policy to reduce the amount of paper used, saving 83K pages/562kg CO2.
The line has also switched all company cars to low emission vehicles with a view to switching to electric cars in the future. #CruiseMonth #Sustainability pic.twitter.com/6IcqMkuE6I

— CLIA UK & IRELAND (@CLIAUK) September 1, 2019
In cabins, there are glass decanters in place of plastic water bottles. In the Galapagos, guests on Celebrity Cruises' Celebrity Flora get a bottle they can refill from drinking water dispensers installed in each suite. These will also be on Silversea's Silver Origin when that launches in the Galapagos next summer.
"The list of initiatives is endless"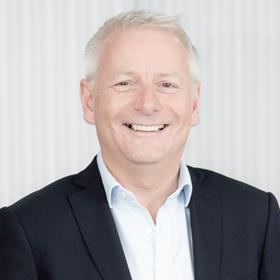 CLIA director Andy Harmer (pictured right) said the number of initiatives is ever-growing: "There are new drinking water fountains on Fred Olsen and Marella Cruises' ships where passengers can fill water bottles for free and individually-controlled engines on AmaWaterways' river ship AmaMagna that are switched on and off depending whether the vessel is cruising with or against the current."
He added: "Work is being done every day by teams of experts across the industry to ensure our sustainable future."

Jane is a leading UK cruise journalist and has written for GLT Magazine for several years. She has also appeared as a speaker in the Seminar Theatre at the Group Leisure & Travel Show.