We select some great places for groups to visit during Love Your Zoo Week (25th May to 2nd June) and beyond to celebrate the conservation work undertaken by zoos.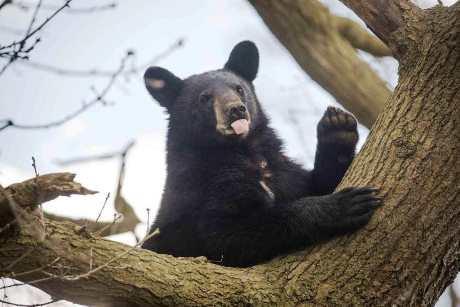 The special week is an annual nationwide event which coincides with May half-term, when many zoos and animal attractions hold a range of activities to promote the work they do with regards to conservation, education and research.
This year the campaign runs from Saturday 25th May to Sunday 2nd June and participating zoos, aquariums, wildlife and safari parks are offering a fun-filled day out to suit visitors of all ages.
Here are a few that group travel organisers might consider a trip to either during this week, or any time of year:
Paignton Zoo, Devon: Paignton Zoo Environmental Park, on the English Riviera, houses lions, tigers, rhinos, gorillas and giraffes, plus many more creatures. Discounted entry prices for groups of over 15, free coach and familiarisation visits for GTOs are available. The zoo is also hosting an event called Take Tea with the Tigers on 30th May, when you can visit after hours and enjoy tea and cake while learning about these big cats.
Pictured: A giant tortoise at Paignton Zoo.
Woburn Safari Park, Bedfordshire: Take a coach ride through the safari enclosures at Woburn for close up sights of freely roaming animals like bears, wolves and lions. Highlights include the Kingdom of the Carnivores enclosure where North American black bear cubs roam free. Woburn Safari Park is home to more than 1,000 animals and offers discounted admission for groups.
Twycross Zoo, Warwickshire: This award-winning zoo is open 364 days a year. At any time, over 500 animals, from over 100 different species, can be seen, including some of the most endangered on our planet. Groups can see all four great ape species, plus giraffes, monkeys, leopards, meerkats, kangaroos, snakes, flamingos and more.
Pictured: A giraffe at Twycross Zoo. (Photo credit: Jamie Gray).
Askham Bryan Wildlife & Conservation Park, Yorkshire: This park is a visitor attraction in the historic arboretum at Askham Bryan College, that aims to inspire and educate future generations to respect and conserve animals and plants. Visit during Love Your Zoo Week to learn all about creatures such as racoons, skunks, armadillos, frogs, snakes and spiders. Pre-booked groups with over ten people can book a Meet the Creatures session too for a hands-on experience.
Birdworld, Surrey: Sprawling across 26 acres, Birdworld is home to a vast collection of exotic birds, as well as animals in the Jenny Wren Farm Park and sea creatures in the Underwater World Aquarium. There are a variety of bird enclosures at the site, including a walkthrough flamingo area, and the Crescent Aviaries. Group rates are available.