Find out what's new in Wales in 2019, from museum experiences to guided tours and a choice of accommodation.
1. A new experience is available at the National Museum Cardiff called Museum ExplorAR, which allows visitors to explore at their own pace with a hand-held audio device. This will guide you past sea creatures and dinosaur exhibitions to Monet's artwork. Plus the museum will run array of new exhibitions in 2019/20.
2. After a refurbishment, visitors to St Fagans National Museum of History in Cardiff will be able to learn more about life in Wales from the earliest humans to present day. Two new galleries feature national collections of history and archaeology, plus there's a new workshop celebrating skill makers as well as an Iron Age farmstead and reconstructions of the court of the Princes of Gwynedd.
3. The picturesque Italianate village of Portmeiron is now offering new group rates and complimentary guided tours for 2019. Located on the peninsula in North Wales, the private village features scenic gardens, iconic architecture, woodlands, cottages, restaurants and hotels. The rates are available for groups of 12 or more when visits are pre-booked.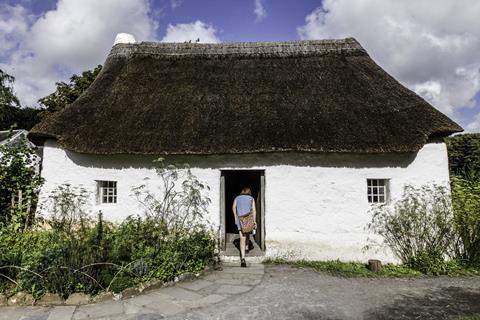 4. Aber Falls Distillery is now open and is said to be the first of its kind in North Wales in more than 100 years, featuring premium gins and liqueurs; made using Welsh-inspired ingredients and botanicals, including Welsh Dry, Orange Marmalade and Rhubarb & Ginger gins, and Salted Toffee, Violet and Coffee and Dark Chocolate Liqueurs. Distillery tours are available and include masterclasses, lab experiences and an opportunity to sample and buy from the range of spirits.
5. The Royal Mint Expeience will, this year, be offering a VIP tour which includes the original tour with a chance to meet the experts, see a World Famous Collection, discover how the coins are made on the factory floor and experience the Tool Room. Also, the new Mint, Mine & Vine bespoke experience includes a visit to The Royal Mint, the Welsh Mining Experience and Llanerch Vineyard.
6. Giant Hospitality has recently rebranded to WHISPER Hotels, with six hotels in Wales suitable for individual travellers or large groups.
7. The Angel Hotel Abergavenny is working with local businesses and developing new activities for small groups. This includes group foraging trips with Brecon Beacons Foraging, wine tasting at Ancre Hill Vineyard and baking courses with 'The Abergavenny Baker' in her house on the side of The Sugarloaf Mountain.
8. Surf Snowdonia has rebranded as Adventure Parc Snowdonia. There will be a new adventure offer which will open to visitors this summer, as well as plans to open a 106-bedroom Hilton Garden Inn within the development with new conference facilities and Wellness Spa, due to open in 2020.