We round up some of the most picturesque places for future visits to Wales, whether it's an artistic photo you are after or a day trip to discover some amazing sights.
1.
Tenby

This harbour town in the southwest area of Wales (pictured above) is known for its 13th century walls and golden beaches, ideal for a sunny day exploring. There are two golf courses, water sports opportunities, as well as ghost and guided walks available. Plus, the pretty coloured houses make for a great photo opportunity. Tenby Castle ruins are also nearby for a historic excursion on your visit.
2.
Conwy Castle

This marvellous structure was built for Edward I and is known for its strong defences and exterior, but the interior is equally as impressive. Conwy Town allows visitors lots to do as well including the National Beekeeping Centre and Aberconwy House, a 14th century merchants home.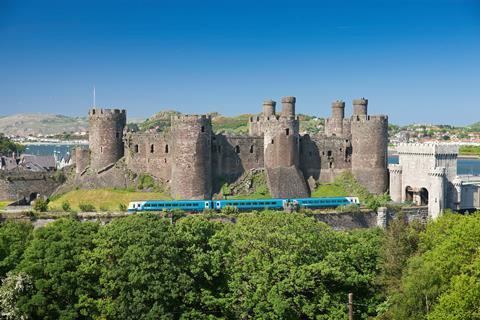 3. Whitesands Beach and St David's
If it's a beach destination you're after, Whitesands Beach is nearby to St David's and offers a great day out. Deemed as one of the best water sport locations in the country, groups might like to watch the surfers or try their hand at canoeing. The city of St David's is close by, which is fascinating for those who love architecture and scenery and a visit to The Bishop's Palace is a brilliant addition to any itinerary.
4.
Llandudno

Llandudno is famous for its Alice in Wonderland and Lewis Caroll ties which can be explored during a visit. Llandudno pier offers entertainment for visitors too, whilst those looking for an adventure might like to hike Great Orne. There is also a tramway to take you up Great Orne for sightseeing without the stress of a trek.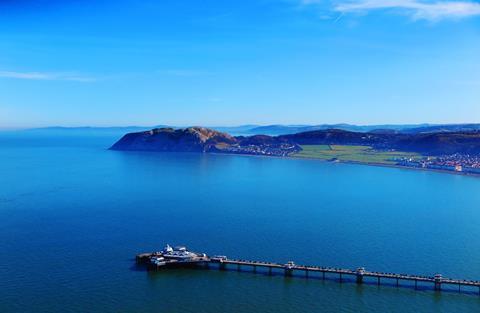 5.
River Wye and Wye Valley

The River Wye can be visited from both England and Wales and can be accessed from the Forest of Dean in Gloucestershire as well as Monmouth in Wales and other locations. The Wye Valley is believed to be where the mythical King Arthur ruled and the Romans bathed. Today you might spot salmon jumping from the river, pick grapes growing or enjoy the busy markets in the villages along the river. Ideal for walkers, cyclists and adventurers this area is full of greenery, mountains, wildlife and photo stops.
6.
Brecon Beacons

The Brecon Beacons National Park has so much to offer, from scenery to attractions such as castles, museums and industrial mines. Groups visiting the area might like to head to the National Botanic Garden of Wales, full of horticultural delights. For history lovers the Carreg Cennen Castle ruins are waiting to be explored. Plus, there are beautiful landscapes, gushing waterfalls and fairy tale-like hidden gems throughout.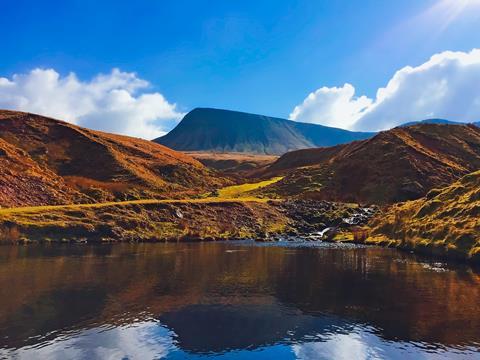 7.
Cynghordy Viaduct

Cynghordy is a remote village surrounded by lots of picturesque countryside. And just beyond the village, you'll come across the Cynghordy Viaduct, an impressive railway line towering above you. You can get great views of this on many walking trails - certainly one for the travel diary.
8.
Portmeirion

This quaint and rather unusual village was only created in the 20th century by architect Clough Williams-Ellis. Best known for its beautiful buildings, this Welsh town is exotic looking, especially in the summer, with bright colours, blue pools and domed roofs. Group visits are welcome in the town and can usually include lunches and overnight stays. There's plenty to explore, from the gardens to the history.

Visit Wales is now a partner member of the Coach Tourism Association (CTA). Clare Dwight, Visit Wales said they recognised the importance of the coach touring sector to tourism in Wales and added that they were looking forward to welcoming coach visitors back as soon as it is safe to do so.

Note: while we appreciate visits aren't possible at the moment, we hope this feature provides inspiration for future trips to Wales when you are able to. We encourage group travel organisers to check the latest Government guidelines and local restrictions before travelling.