We look at some of Britain's best stately homes in a new series focusing on the country's most spectacular attractions.
1. Waddesdon Manor
This splendid attraction located in Buckinghamshire was built during the 1870s to house Baron Ferdinand de Rothschild's 18th century art treasures.The stately home is a French Renaissance-style château and has what is considered by many, one of the finest Victorian gardens in Britain as well as an aviary and wine cellars.
Looking to visit this summer? A Rothschild Treasury is a new display celebrating the Waddesdon Rothschilds as collectors of extraordinary objects made from rare and precious materials and is opening this summer. Also new this year, from May, are tours of the Eythrope Garden which was the Rothschild family's private garden.
Group options include afternoon tea or lunch packages, guided tours of the house and gardens and special presentations.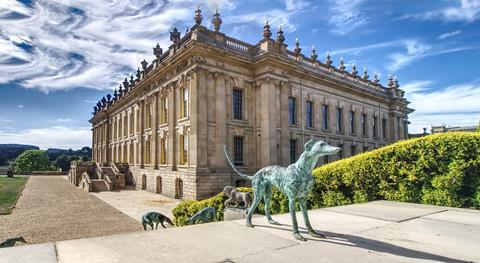 2. Chatsworth House
Known as the home to the Duke and Duchess of Devonshire, the beautiful Chatsworth in Derbyshire has been passed down through 16 generations of the Cavendish family. From changing exhibitions and displays throughout the year, groups can enjoy visits including tours of the house, a wander through 105 acres of gardens and spotting the water features and sculptures in the grounds.
Running until October this year is an exhibition celebrating human's best friend, the dog. The exhibition, The Dog: A Celebration at Chatsworth includes paintings, drawings, sculptures and letters depicting the Cavendish family's love for dogs.
3. Burghley House
Burghley House, a grand Elizabethan property in Peterborough which was built and designed by William Cecil, Lord High Treasurer to Queen Elizabeth I between the years 1555 and 1587.
Held within are around 35 major rooms and 80 lesser rooms which groups can explore on a guided tour. You can also choose to explore the 13,000 acre estate which might have you spotting roaming deers in the parklands. Special talks can also be arranged for those groups interested to learn more about the house and gardens.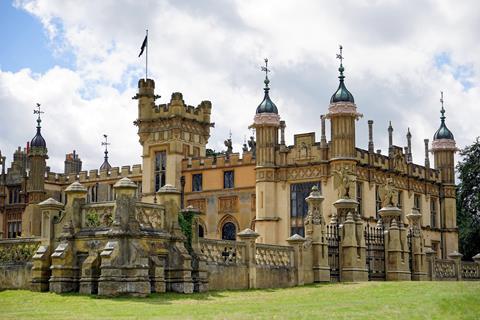 4. Knebworth House
Located in 250 acres of Hertfordshire countryside, Knebworth House and its Formal Gardens have been home to the Lytton family for more than 500 years. Groups can enjoy visits between March and September, exploring the history and heritage of the property. Each generation of the Lytton family, which included novelist, playwright and politican Sir Edward Bulwer Lytton, has left their own touch and style on the property which you'll learn about when visiting, walking through 500 years worth of history.
The romantic gothic exterior hides a Tudor red brick house and inside, stories and heirlooms reflect the family's contribution to literature, politics and Foreign Service, alongside visits by characters as diverse as Charles Dickens, Sir Winston Churchill, and Noel Gallagher.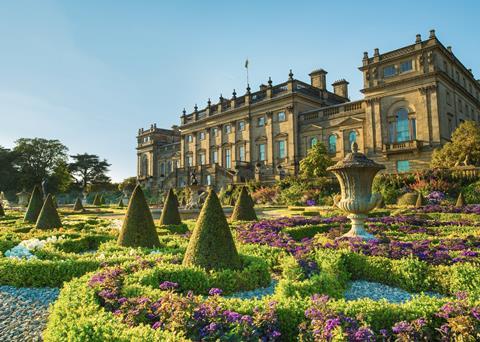 5. Harewood House
This attraction, within close proximity to Leeds and York, is situated in the heart of Yorkshire scenery and boasts Capability Brown landscapes. Considered one of the Treasure Houses of England, Harewood House is surrounded by 120 acres of gardens and parklands, with lakeside walks, a Walled Garden and a collection of rare birds in the Bird Garden.
The attraction runs seasonal exhibitions and events throughout the year and groups visiting can benefit from discounts, guided tours and group catering. Plus, new for 2019 is the option to have afternoon tea in the Billiard Room.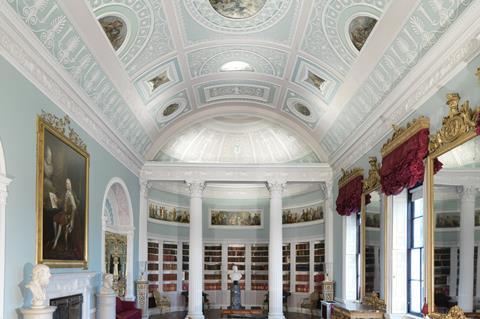 6. Kenwood House
This English Heritage property in London is considered a bit of a hidden gem when visiting the capital. Inside you'll dicover incredible interior architecture and art collections. Whilst there you can also meander through the glorious gardens, admire the galleries, learn about the people who lived there and enjoy special trails for those with little ones in the group.
Guided tours are available for groups and can include a Highlights tour, House and Estate tour, Repton at Kenwood tour and more. English Heritage properties offer special group rates.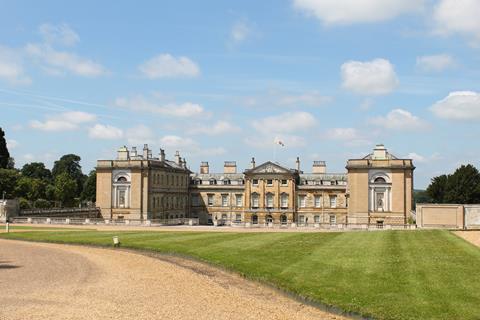 7. Woburn Abbey
Despite closing this September for 18 months of renovations, we had to include this hugely popular and iconic stately home. Woburn Abbey & Gardens in Bedfordshire is the family home of the Duke and Duchess of Bedford and has been in the same family for nearly 500 years. Each room tells a different story and you can admire the beautiful artworks and furnishings on a guided tour. The gardens are a big draw for many, and you can stroll throughout 28 acres of historic gardens commisioned by Humphry Repton, as well as spot nine species of deer in the deep park.
Groups of 12 or more visitors get discounted entry when booking in advance. Whether you're interested in art, stately homes, history of gardens you'll find something tailored to your taste.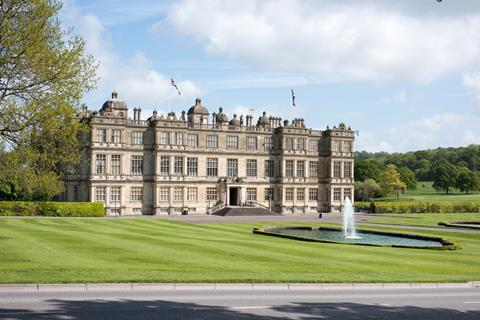 8. Longleat House
Visit Longleat House in Wiltshire and travel back through 450 years of heritage. Regarded as one of Britain's finest examples of Elizabethan architecture, the property was completed in 1580 and today sees thousands of visitors enter through its doors each year. It is now occupied by the 7th Marquess of Bath and has been the home of 15 generations of the Thynne family.
Besides exploring the house and grounds, you can also combine a visit to the safari park, part of the Longleat estate, where you'll discover a multitude of wonderful creatures including koalas inside the new Koala Creek which has just opened to the public.
Throughout the year, the estate hosts many events such as the Food & Drink Festival in June, Sky Safari in September and the Festival of Light from November.