Counting down to the most read article, here are the most popular news stories and features that caught your attention on the Group Leisure & Travel website in 2018.
10. Mamma Mia! dining experience to open at London O2
This announcement was the name of the game in September; fans of the show were delighted to find out that a new dining experience was opening at London's O2 in spring 2019.
Mamma Mia! The Party, combining the theatricals of the show with a dining experience, is already in its third year in Stockholm. It has a different story to that of the hit stage musical, following an exotic Greek taverna and its landlord Nikos, and given it made it into the top 10 most read for 2018, it looks set to be a hit for groups.
9. The Excellence Award 2018 finalists revealed – why are they so good?
There was much anticipation about the finalists for The Excellence Award 2018. Presented at the annual Group Leisure & Travel Awards ceremony on Wednesday 10th October, the award recognises outstanding service to group travel organisers by individuals in the travel trade. Now in its tenth year, the finalists were nominated by GTOs and travel industry professionals; well done to this year's winner, Barbara Flood, group holiday sales adviser for Warner Leisure.
8. Group Leisure & Travel Awards finalists revealed
The awards finalists continued to get your attention in 2018 – particularly when we revealed all of the finalists online and in the magazine in September. To mark 21 years of the Group Leisure & Travel Awards initiative, all of the category finalists were made public ahead of the awards ceremony in Birmingham in October, adding to the excitement.
7. Jordan Luke Gage taking on lead role in Bat Out of Hell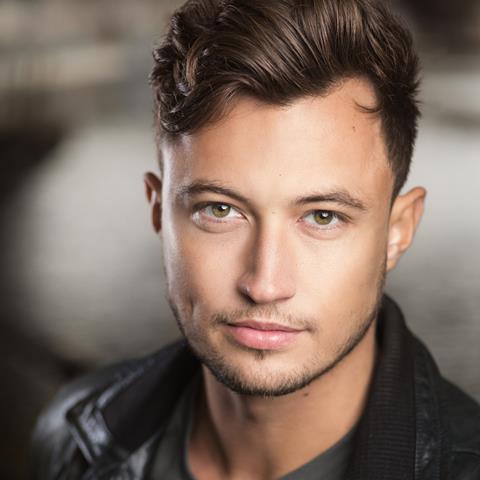 2018 has been a fantastic year for theatre and one particular story caught your eye in August – when former X Factor contestant Jordan Luke Gage secured the lead role as Stat in the hit show Bat Out of Hell – The Musical.
6. Interview with The Ferryman's Justin Edwards
On to another hit show of 2018, Sam Mendes' The Ferryman which ran at the Gielgud Theatre in London. GLT had the pleasure of interviewing Justin Edwards, who starred as Tom Kettle in the West End production. Known from his roles in TV series such as The Thick Of It and Black Mirror, Justin Edwards spoke about what drew him to this role and about the issues tackled.

Read more >>>
5. Fantastic Voyage theme revealed for Longleat's Festival of Light
Longleat's annual Festival of Light is always popular with group travel organisers, so much so that you voted it the Best Christmas Experience in the 2018 Group Leisure & Travel Awards. With close to 650 illuminated lanterns taking over the grounds, the 2018/19 event theme was revealed as 'A Fantastic Voyage'.
4. Five free things to do in Dundee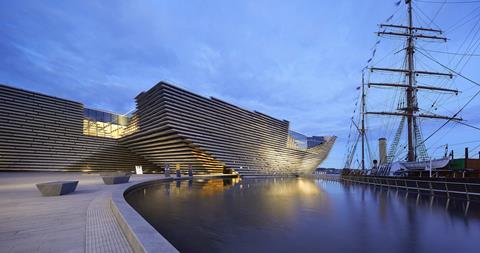 V&A Dundee. Photo credit: Hufton Crow
2018 has been a huge year for Scotland's fourth largest city with the opening of the country's first design museum, the V&A Dundee in September. And as we found out with our research, there are so many fantastic things for groups to see and do, without breaking the bank.

Read more >>>
3. Travel and leisure stars recognised at reader awards evening
It's no surprise that one of the most read articles of 2018 was the special report of the Group Leisure & Travel Awards ceremony held in Birmingham on 10th October. A total of 20 accolades were handed out on the night, which was full of fizz, delicious food and entertainment.

Presented by TV personality and self-confessed culture vulture Gyles Brandreth, the awards recognised the best destinations, attractions and providers in the group travel industry.
2. Fern Britton to star in UK tour of Calendar Girls
Another theatre article made it into the top 10 – with the news that TV presenter and novelist Fern Britton would star in the musical comedy Calendar Girls the Musical. Gary Barlow and Tim Firth's production, which began a UK tour from August is inspired by the true story of a group of ladies who decided to appear nude for a WI calendar.
1. Man City FC Stadium reports rise in group interest since revamp
All the football fans out there clearly enjoyed this particular article at the beginning of 2018 and perhaps many of you have since taken your group. Manchester City Football Club launched a series of new experiences as part of its revamped Stadium & Club tour and in response reported a 20% increase in group visits.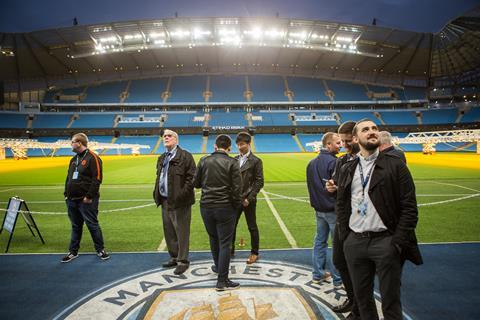 Manchester City Football Club tours.
The tour gives groups the chance to experience the club's heritage through memorabilia and interactive displays, enabling fans to relive the Blues' greatest moments.
Subscribe to our brilliant free e-newsletters
Receive more articles like those listed, direct to your inbox, and keep up to date with the latest group travel news, theatre updates and cruise deals.
There are three e-newsletters on offer; the Group Leisure & Travel weekly newsletter, Theatre Bug & Cruise Culture.
Head here for more information and details on how to sign-up: www.groupleisureandtravel.com/About-Us/newsletters