Choosing where to go for the best cuisine can be tough. Here are the 10 cities with the most choice and some tasty tips on what to try in each place.
10. Valencia, Spain
In 10th place is this Spanish city, the birthplace of Spanish paella. Traditional house chefs have perfected local cuisine in restaurants like La Pepica, whose seafood paella can be enjoyed overlooking the Mediterranean.
While strolling through the city, be sure to grab a bagful of warm buñuelos (Spanish doughnuts) that complete the local culinary experience.
9. Vienna, Austria
Home to apple strudel and the best chocolate cake in Europe, Sachertorte, you'll struggle to stray from the sweet treats of Vienna. The city's savoury dishes, including the pub-style Tafelzpitz and crispy schnitzels, are equally merited and can be enjoyed with a cold pint of Ottakringer from restaurants like Bier und Bierli, a lunch favourite for homemade Austrian food.
8. Milan, Italy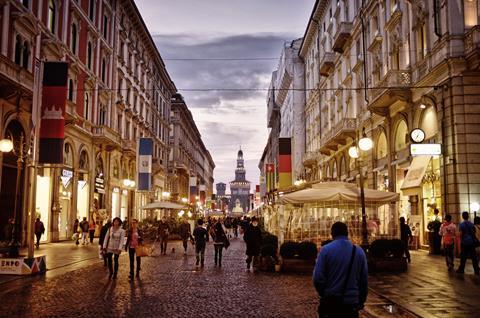 With a cuisine heavily centred around cheese, the local produce of gorgonzola and mascarpone are just two reasons to visit Milan. The city's traditional dishes have made their way around the globe and must try's include polenta, minestrone soup and the sweet bread panettone, best with an Italian espresso, done exceedingly well by Milan's oldest coffee shop, Cova Milano.
7. Lisbon, Portugal
Lisbon's culinary scene is flourishing as restaurants make the most of Portugal's huge coastline through the traditional dishes Sardinhas Assadas, freshly grilled sardines, and Cataplana de Marisco, seafood stew. Renowned for being the best seafood restaurant in the city, Cervejaria Ramiro is the place to visit to enjoy Lisbon's ocean produce to its fullest.
6. Rome, Italy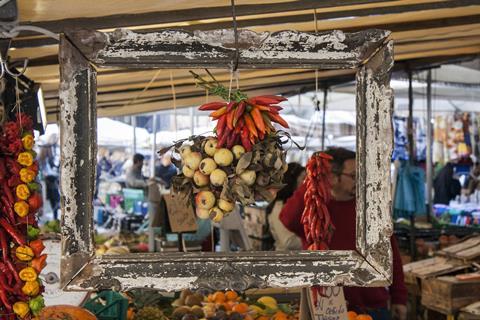 Associated with al dente pasta and crisp white Frascati, the best of Italian cuisine can be found in its capital. Restaurants deliver traditional meals using seasonal, quality ingredients that include Italy's delicately flavoured artichokes and fresh parmigiano. The Armando al Pantheon, right by the Roman temple, is a must visit for true-to-Italy flavourful pasta dishes.
5. Barcelona, Spain
Equally popular for its diverse cuisine as for its Gaudi architecture, Barcelona is a must for foodies. The city's proximity to the coast provides visitors with traditional seafood dishes to sample including the renowned Catalan fish stew Sequet de Peix. Popular for its tapas, Bodega Biarritz is perfect for group dining.
4. Berlin, Germany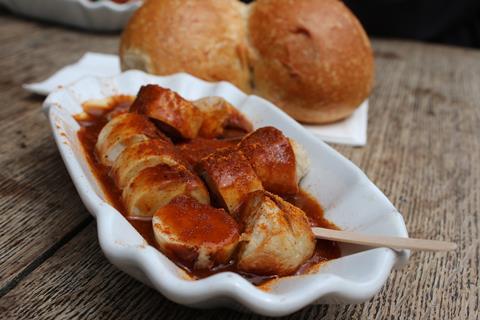 Beyond the traditional soft pretzel and currywurst, the past two decades have seen an explosion in Berlin's culinary scene. Encompassing the modern food movement is a renovated 19th century market hall, Markthalle Neun, which hosts an eclectic mix of food vendors for Street Food Thursdays. From traditional artisan butcher Kumpel and Keule to alternative ice-cream flavour creators Rosa Canina, it's a great starting point to explore what the city has to offer.
3. Madrid, Spain
Madrid holds a diverse abundance of Spanish cuisine: from Valencia's paella to Andalusia's gazpacho, it's a melting pot of the country's renowned cooking. The 'fast food' of Madrid is a keen competitor to its dining experiences, with chocolate churros and calamari baguettes on nearly every street corner, it's the perfect city for those wanting to eat as they explore.
2. Paris, France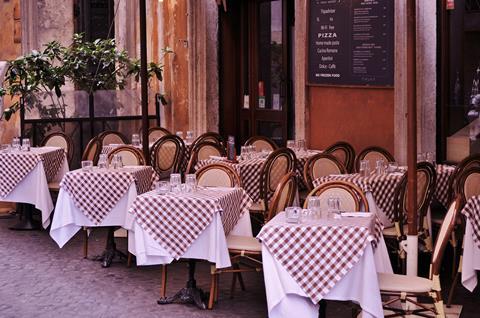 With a whopping 125 Michelin stars scattered throughout the city, Parisian food is hard to compare. City life is entwined with café breaks which are the building blocks for any successful visit. Some of the city's most excellent restaurants can be found in its museums and galleries. At the gallery Centre Pompidou you'll find the private pink and gold bistro, Georges, which offers dining with a six-storey rooftop view.
1. London, UK
It's hardly surprising London reached the top spot, it's brimming with different nationalities, cultures and flavours. Notable hubs of London's multicultural food labyrinth include the street food havens Shoreditch and Soho, where the nonconformist dining experience is now a strong competitor against top quality restaurants. For great group packages you can't go wrong with Hard Rock Cafe, Planet Hollywood as well as the Rainforest Cafe.
The cities were ranked by mobile payment platform SumUp which looked at the number of restaurants, cafes and bars in each city.