Lucy von Weber of Visit Wales explains how the Year of Trails theme in 2023 and 2024 will help groups discover UNESCO World Heritage Sites, historic castles, as well as local food and drink.
There is so much for groups to see, experience and discover as part of a holiday to Wales. Highlights include cities, towns, coastline, mountains, landscape, culture, heritage and epic adventures. There's a very clear identity and your members will hear and see the Welsh language during a holiday to Wales.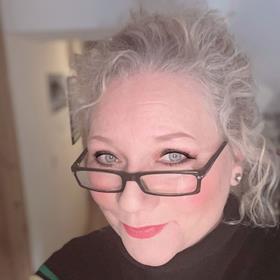 In 2023 and 2024 we will be celebrating the Year of Trails. Using the trails theme, groups will be able to explore UNESCO World Heritage Sites, historic castles and experience local food and drink and more.
Starting with castles, those in Conwy, Caernarfon, Beaumaris and Harlech have UNESCO World Heritage Status. Exciting developments at Caernarfon Castle and Caerphilly Castle will enhance the visitor experience; the former is almost complete while the latter should be finished by summer 2024. Other UNESCO World Heritage Sites include the Pontcysyllte Aqueduct and Canal, Blaenavon Industrial Landscape and the Slate Landscape of North West Wales.
The National Museum Wales has seven different sites around Wales, each focusing on different aspects of the country's rich and varied heritage.
Groups can experience very different landscapes across Wales' three national parks. There are the rugged mountains of Snowdonia National Park, the big green open spaces, waterfalls and dark skies reserve in the Brecon Beacons National Park and the contrasting rocky and sandy coastline of Pembrokeshire Coast National Park – together with five Areas of Outstanding Natural Beauty. There is also the Wales Coast Path to explore; Wales is of course one of a few countries in the world to have a continuous coastal walking route.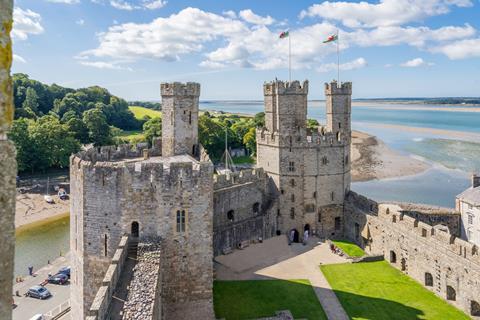 New distilleries to have opened across Wales include Aber Falls, Penderyn Distillery in Llandudno with a third one opening in Swansea in spring 2023 and Hensol Castle Distillery near Cardiff.
The cities of Cardiff, Swansea and Newport have a diverse range of attractions. BBC Cymru Wales has opened its new headquarters in Cardiff to the public, offering behind the scene tours.
The remarkable Newport Transporter Bridge also opens in Newport in 2023/2024 along with a new visitor centre. Recently, Newport saw the opening of the Mercure Newport hotel and the refurbished historic market.
Wrexham received city status in honour of the Queen's Platinum Jubilee in 2022 and is enjoying an increased profile as Hollywood actors, Ryan Reynolds and Rob McElhenney have become city ambassadors since acquiring Wrexham AFC.
The Royal Mint in Llantrisant has unveiled new coins featuring King Charles III. As well as making coins, visitors can learn first-hand how coins are made and its 1100-year history. A range of packages have been developed exclusively for the travel trade. They have also joined forces with other local attractions offering a bespoke tour, Coin Coal & Cheers, which includes a visit to A Welsh Coal Mining Experience and Hensol Castle Distillery.
Lucy von Weber,
Head of Marketing, Visit Wales
For more information visit www.traveltrade.visitwales.com.
This comment is from the 2023 edition of Who's Who in Group Leisure. Posted to thousands of our readers it is also available online for everyone by clicking here.
Introducing Who's Who… the No.1 group travel directory
1

2

3

4

Currently reading

WWGL 2023 Visit Wales Comment: A Year of Trails in Wales

5

6