Scenic river cruises possess a certain finesse that simply cannot be matched, redefining 5-star river cruising and elevating the experience to a new level of luxury and wonder.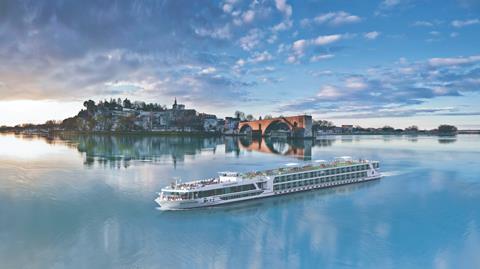 With over 30 years' experience in hand-crafting unforgettable holidays on board their fleet of state-of-the-art 5-star Space-Ships, Scenic offer the most luxurious and inclusive vessels on European waterways. Their all-inclusive promise means they offer what the others don't, and their incomparable offering means your entire group can leave their wallet at home.
Truly all-inclusive
Everything's included. From fine dining to all premium beverages, all flights, transfers, tips, and the most culturally immersive on shore experiences and excursions you could possibly dream of. Imagine your own butler, ready to tend to your every need, bringing a chilled glass of champagne directly to your suite, where you can sit back, relax and watch the scenery unfold from the comfort of your Scenic Sun-Lounge – an all-weather conservatory-style space that transforms at the touch of a button. Or imagine watching a recital within the opulent walls of Palais Lichtenstein as you sip a glass of Sekt – an experience exclusively for you and your fellow Scenic travellers.
Setting the standard for group travel
Scenic pride themselves on being a cut above the rest. With world-class accommodation, delectable dining options and an entire host of incredible experiences, they bring a certain finesse to all-inclusive river cruising. On shore, your group can enjoy unprecedented access to some of Europe's most celebrated palaces, wine châteaux and fortresses as part of their Scenic Enrich program, where you'll attend classical music concerts, authentic feasts, and tastings with spectacular views. Inaccessible to the ordinary traveller, it's moments like these that will elevate your river cruise experience from ordinary to extraordinary.
Whatever your groups interests, Scenic have got something for everyone – explore fascinating cities together by e-bike, kick back and relax in the spacious and comfortable Panorama Lounge - the perfect space for a group get together, or enjoy a private drinks reception as the sun sets - just for you and your group.
Visit Europe's most iconic destinations
Join Scenic on a journey of discovery and relaxation through Europe's enchanting waterways, whether it's a waltz down the blue Danube, sailing the romantic rivers of France or soaking up the sun as you meander along Portugal's Douro. And what could be better than experiencing this together as a group? Wherever you choose to travel on the rivers of Europe, extraordinary moments await around every passing bend. Scenic's Freechoice programme gives you the freedom to explore Europe's finest destinations at your own pace. Cycle the banks of the Danube between Melk and Dürnstein, explore Mozart's former home in Salzburg, or rummage a French food market in Lyon. With Scenic Freechoice, you have the flexibility to personalise your days ashore by choosing the activities that suit your taste. View the river cruise collection here.
Unmissable Group Offers
Take the stress out of your next group holiday and allow Scenic's dedicated team to do the hard work for you. When you choose Scenic for your group holiday, not only will you benefit from the all-inclusive luxury you've come to expect from them, you'll also save £100 per person, enjoy free private door to door transfers, plus every tenth guest in your group will travel completely free of charge exclusively for groups of ten or more. Click for group offers.
What are you waiting for?
Let Scenic elevate your group experience to the next level to take you on a journey that's truly exceptional, incomparable, and all-inclusive. Click here for more information.

With over 30 years' experience creating unforgettable, handcrafted journeys, Scenic offer the most inclusive river and ocean cruises, as well as escorted touring products. Setting the standard for 5-star luxury on the rivers of Europe, their fully owned and operated fleet of award-winning Space-Ships are custom designed to traverse these iconic waterways and deliver the most luxurious all-inclusive experience possible.