The team at Pitlochry Festival Theatre near Perth have said they can't wait to welcome groups to its summer season which features dazzling musicals and several plays.
With three stages under one roof, the 2023 season kicks off with Gypsy in the Auditorium, described as one of the greatest musicals of all time with performances showing from 19th May until 30th September.
Based on the tantalising memoir of famous striptease artist Gypsy Rose Lee, it tells the story of ambitious showbiz mother Rose, who travels across America with her daughters, Baby June and Louise, in search of success with their homemade vaudeville act.
The theatre is also delighted to welcome A Play, A Pie and a Pint for the first time, with two outstanding new plays, The Great Replacement and Forever Home, staged in its new Studio space.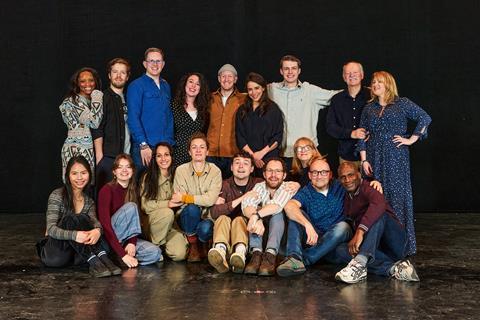 The outdoor Amphitheatre will also put on a new version of The Secret Garden (7th July - 19th August), followed by Sherlock Holmes - A Lesson in Lipstick, Ketchup and Blood (1st - 22nd September).
Another highlight to look out for is Group Portrait in a Summer Landscape (25th August - 28th September) in the Auditorium, co-produced with The Royal Lyceum Theatre Edinburgh. It is described as an intense and riveting story during the Scottish independence referendum in 2014.
A Streetcar Named Desire (2nd June - 30th September) and Brief Encounter (16th June - 29th September) will also deliver powerful and moving productions where audiences are said to get the opportunity to spend time with iconic characters.
Behind-the-scenes tours are available
If your group enjoys learning about the brains behind putting on a production, then the team at Pitlochry Festival Theatre can take you on a journey to discover the unseen parts of the venue.
Not only do visitors walk away with a new understanding of the theatre's history, but will also see where costumes are brought to life, where actors prepare for performances, as well as how sets start as model boxes and are built and stored.
All tours feature time on both the Auditorium and the Studio stage, with tea/coffee and biscuits included.

Since 1951, Pitlochry Festival Theatre has been the artistic heart and soul of Highland Perthshire. As Scotland's only major, rurally located arts organisation, we're more than simply a place to come and see a show, and our vision is to improve lives by sharing Pitlochry with the world and the world with Pitlochry.