Take your group on board an Emerald Waterways Star-Ship, where state-of-the-art innovation and a deluxe cruising experience bring the highlights of an ocean cruise to the intimacy of Europe's most celebrated rivers.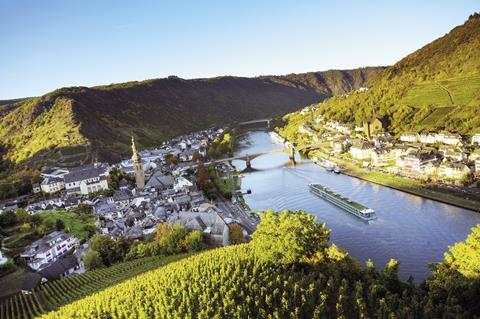 Designed to dock centrally in the heart of the wonderful destinations they visit, their intimate Star-Ships allow a balance of time spent on board and onshore perfectly, giving you more time to explore every location on your handcrafted itinerary.
Exceptional EmeraldVALUE for Groups
Committed to providing exceptional EmeraldVALUE, Emerald Waterways offer a wonderful collection of included daily excursions, complemented by exquisite dining experiences, all flights, transfers, tips and more - all at an affordable price, which is why they have been voted 'Best River Cruise Line for Value' by Cruise Critic five years running. Plus, groups of ten or more receive exclusive benefits including a choice of either complimentary free drinks on board or €250 on board credit to spend.
Your Emerald Waterways Star-Ship
Make memories to treasure with friends as you uncover the iconic rivers of Europe on board a stylish Emerald Waterways Star-Ship. Choice is a beautiful thing, which is why Emerald Waterways offer a selection of suite and stateroom grades, with each stylish retreat boasting an en-suite bathroom, luxury toiletries, queen size or twin hotel-style bed, flat screen HDTV and infotainment system. Take a tour of their suites and cabins here.
The bright, open communal areas are perfect for groups, with an abundance of amenities to enjoy. Take a dip in the indoor heated pool, reserve the cinema area for a private evening event and raise a toast to friends as you witness the spectacular scenery from the Sun Deck. Their Reflections Restaurant accommodates tables of ten or more, giving the chance to indulge in delicious and diverse dining with your fellow group members. When it comes to your group holiday, Emerald Waterways will ensure that every detail is taken care of.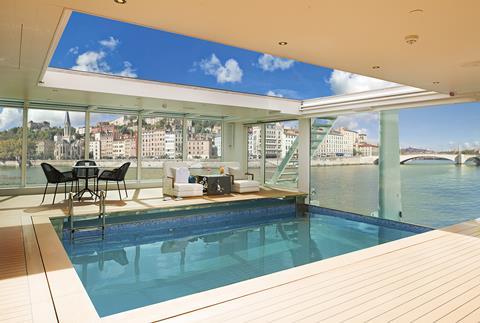 One holiday, multiple destinations
Whatever insightful Emerald Waterways itinerary you choose you'll have the chance to uncover architectural charms, iconic landmarks and UNESCO World Heritage-listed sites as you dock in the heart of each destination.
Choose the Danube and journey through the very heart of Europe, calling in at some of the world's most elegant, vibrant and influential cities. Multiple capitals - including Budapest, Vienna, Bratislava and Belgrade – sit along the course of this beautiful waterway, providing Danube river cruise guests with an insight into the history of the continent.
Sail the Rhine and experience the majestic Rhine Gorge in all of its beauty. Steep, striking cliff faces are interrupted by winding roads, wine-producing vineyards and charming castles. From the stark beauty of the Black Forest Village in Breisach, the intricate Gothic architecture in Cologne to Maastricht's perfectly-Dutch churches, museums and squares, the Rhines wealth of culture and scenery are not to be missed.
Fall in love with France's Rhone and Saone Rivers. Cutting a serene path through the heart of France, medieval cities such as Arles and Roman ruins line the Rhône as it journeys south through ancient villages and prosperous towns. From its rustic settlements, acres of wine-producing vineyards, and the artisanal delicacies of the countries gastronomic heart, Lyon, this is a region worthy of your bucket list.
Or if you are looking slightly further afield, take a look at their insightful Douro, Volga and South East Asia itineraries.
Exceptional Group Offers
Choose Emerald Waterways for your next group adventure and groups of ten or more will benefit from exclusive groups offers including FREE travel for every tenth guest, £100 per person discount, plus a choice of unlimited drinks on board or €250 euros on board credit per cabin, all completely FREE!
For more information on how to book your group holiday with Emerald Waterways click here.
Sign up to receive special group offers, news and event invitations from Emerald Waterways here.

From Europe to Southeast Asia and beyond, Emerald Waterways have put their stamp on deluxe river cruising, combining state-of-the-art Star-Ships with meticulously planned itineraries plus our promise of exceptional EmeraldVALUE so you can be sure of an unforgettable holiday that offers inspiring moments and excellent value for money.