For more than three centuries, Ascot has sat at the very heart of the British sporting and social calendar. It remains one of the world's most famous and best-loved racecourses, welcoming in excess of 630,000 spectators each year.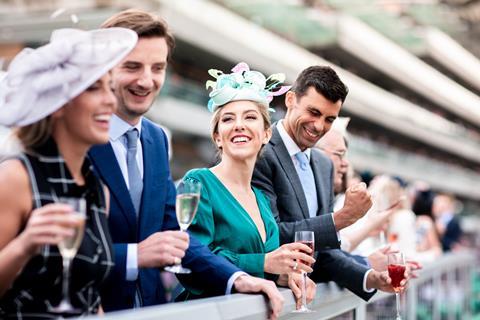 The jewel in its crown, Royal Ascot, is an unparalleled five days of spectacular heritage, world-class racing, high fashion, fine dining and pageantry. With plenty of time between racing to socialise over a bite to eat, or to relax sharing a bottle of champagne, it is the perfect occasion for groups of friends, family and colleagues to celebrate the very best of the British summer. Racegoers can select from three unique public enclosures, each offering its own ambience and energy.
Groups benefit from increased savings during the Early Booking Window, offering the opportunity to enjoy the Royal Meeting from as little as £26 per person. Groups of 15+ can save as much as 24% per ticket, while groups of 49+ can save up to 30%. The Early Booking Window closes at midnight Tuesday 31st March, book now to save on your experience.
Outside of the Royal Meeting, the racecourse also plays host to 21 racedays throughout the year, with groups tickets available from just £12 per person. From headline music concerts to premier racedays, beer festivals to fun-filled family days, Ascot Racedays offer something for all.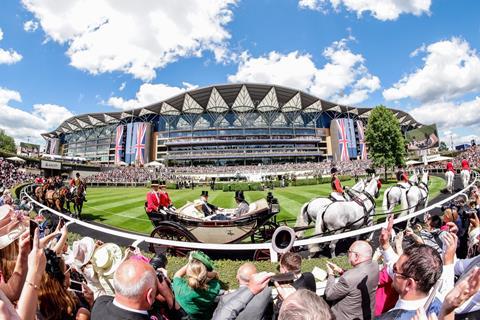 For those looking to make their Ascot experience even more memorable, the racecourse offers a series of upgrades and enhancements across Royal Ascot and Ascot Racedays, including private gazebos, VIP picnic benches and exclusive club environments.
Ascot Racecourse have a dedicated Groups Team on hand to help groups and leaders prepare their visit to Royal Ascot and Ascot Racedays. Get in contact today for help with your booking, email groups@ascot.co.uk or call 0344 346 3000.
For more information, or to book, please visit ascot.co.uk or www.ascot.co.uk/groups-at-royal-ascot.

Ascot has been at the centre of British sport for more than 300 years. It remains one of the most well-known racecourses in the world, welcoming more than 630,000 spectators annually.