If it's good enough for the Tour of Britain team, it's the perfect location for groups wanting to explore the highlights of Edinburgh.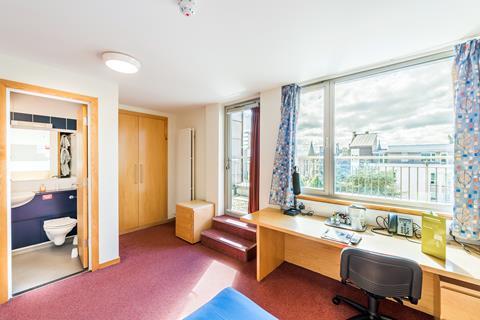 In September 2017, the famous Tour of Britain cycle race started in Edinburgh before moving on to seven other stages around Britain, finishing off in Cardiff. From 1st-3rd, Chancellor's Court, at the University of Edinburgh's Pollock Halls campus was used as a base for 200 people for Stage 1 of the event.
The campus sits next to the peaceful Holyrood Park surrounded by landscaped grounds. With the Royal Mile only a 20-minute walk away, it is not far from the city centre. The 3-star, en-suite, campus-rooms provided the perfect accommodation for the Tour of Britain group, many opting for twin rooms, although single rooms were used too. All the rooms had free Wi-Fi, tea/coffee making facilities as well as a shared pantry area, which was used as a place for socialising.
The teams had expensive equipment and bikes, therefore security on-site was a top priority. The Pollock Halls campus benefits from 24-hour security with security staff on hand day and night and CCTV in use across the campus. This provides great peace of mind for groups and is key to Edinburgh First's service.
Accommodation on offer to groups includes:
Breakfast and dinner were incredibly important in order to help fuel the cyclists for the opening stage of the race. Meals were included in the group booking and served in the buffet-style restaurant at the John McIntyre Conference Centre on campus. For those teams who had to leave early, Edinburgh First provided takeaway breakfast packs so that they did not miss out on essential nutrition.
The elite cyclists brought teams of support staff with them for the event including doctors, physios and mechanics. In order to travel between stages the teams travelled in buses and they also brought with them large team trucks full of equipment which were needed in order to maintain the bikes prior to each stage of the race.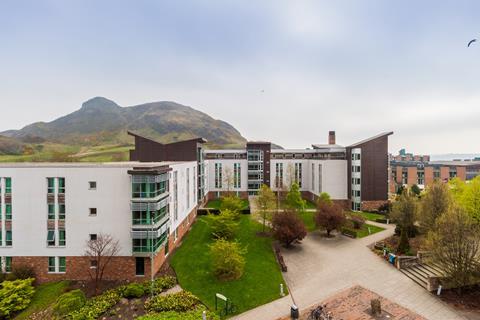 In order to accommodate the team buses and trucks, the group required the use of four parking areas on campus, in close proximity to the accommodation block. The campus accommodated eight buses, nine trucks and 24 cars for the group during their stay. Each area needed a supply of water and electricity in order to carry out the necessary bike maintenance required prior to the race. At the time of booking Pollock Halls only had two areas that were suitable, therefore Edinburgh First installed electricity and water to two other parking areas on-site at no added expense to the group.
The team buses and trucks also required an electric supply which allowed them to use any power tools or electric powered cleaning equipment as well as refrigeration. Additional permanent electric points were installed in two parking areas in order to cater for their needs.
With a variety of 3-star and 2-star, catered en-suite accommodation, as well as providing ample parking, Edinburgh First was the ideal accommodation solution for the large Tour of Britain group. The ability to accommodate additional requests and tailor their stay to their needs, means Pollock Halls may be the perfect accommodation solution for your next group visit to Edinburgh.
Whether you are managing a group trip, sports team, summer school or a conference, Edinburgh First has got a wide range of group accommodation to suit you, whatever your budget. With 186 year-round bedrooms and 2,500 summer bedrooms it can accommodate a huge range of groups across its venues.