The show has been running in the West End for more than a decade and has entertained audiences worldwide for over 25 years.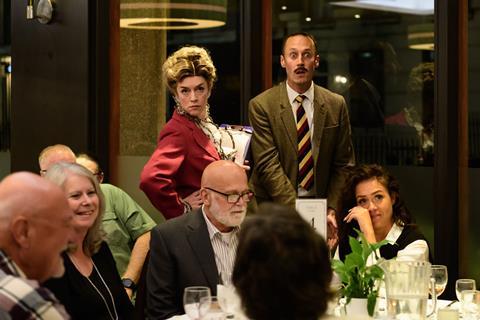 Ideal for enjoying as a group, tickets are on sale for Faulty Towers The Dining Experience, created by Interactive Theatre International, for bookings until December 2023.
The show also has further expansion plans in the UK, with a new residency opening for three weeks in Manchester.
About the show: audiences are encouraged to expect the unexpected
Faulty Towers The Dining Experience is a highly interactive experience, where audiences enjoy a three-course meal and five-star comedy.
When the audience become diners in the 'Faulty Towers' restaurant, pretty much anything can happen – because 70% of the show is improvised. The fun starts as guests wait to be seated. It then hurtles along in a two-hour tour de force of gags and shambolic service as Basil, Sybil and Manuel serve a 70s-style three-course meal together with a good dollop of mayhem.
Producer Jared Harford said: "We're thrilled beyond belief to be extending our London run, taking us into our 11th year of chaos on the West End.
"We know people still want to go out and enjoy themselves, while being conscious of rising costs – which is why an immersive show including dinner really is the best option for anyone looking for a spectacular night out."
Entertaining audiences around the world
A loving tribute to the BBC's classic TV series, the show has been seen by over a million people worldwide since the very first performance at the Ridges Hotel in Brisbane on 24th April 1997.
Devised by Alison Pollard-Mansergh, Andrew Foreman and others, the show has been touring the UK and internationally since 2008, having appeared in 41 countries to date, and employing 56 actors per season.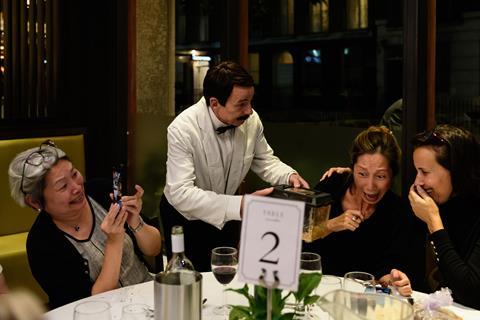 The show's creator and original Sybil, Alison Pollard-Mansergh, said: "I'm astounded that a performance company I started over 25 years ago is still going today - I thought we'd only be doing Faulty Towers The Dining Experience for a few months!"
"To me, our shows are the best form of immersive theatre – where the audience can participate as much or as little as they want."

Alison Pollard-Mansergh, the show's creator and original Sybil
"They can laugh and forget the stresses of ordinary life for a few hours, and enjoy the camaraderie of others experiencing exactly the same thing at exactly the same time."
Faulty Towers The Dining Experience has toured to over 1,000 venues, with approximately 400 shows per year on average across the UK, and has celebrated its tenth year in London, cementing its status as London's longest running immersive experience.
Faulty Towers The Dining Experience is a tribute to Fawlty Towers, the BBC TV series written by John Cleese and Connie Booth. Their TV scripts are not used in Faulty Towers The Dining Experience. Faulty Towers The Dining Experience uses its own original scripts and format.

Interactive Theatre International is a professional theatre company that produces and promotes high quality interactive comedy theatre, children's shows, and cabaret around the world.