There's so many fantastic shows for groups to look forward to at the Chichester Festival Theatre in 2023, ranging from world premieres to colourful musicals.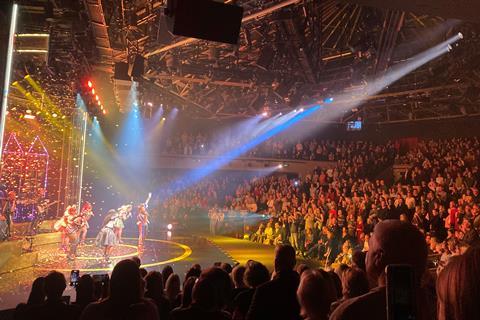 Daniel Evans and Kathy Bourne (artistic and executive directors) have announced Festival 2023 in all its glory, including Rodgers & Hammerstein's The Sound of Music, Deborah Frances-White's Never Have I Ever, a new adaptation of The Jungle Book and Arthur Miller's A View from the Bridge.
Groups visiting Chichester Festival Theatre in West Sussex can not only see a wide range of outstanding productions this year at a discounted rate for eight or more people, but also benefit from pre-bookable ice creams for the interval and other special catering offers.
The team can also provide private Backstage Tours for groups who want to venture behind the curtain to learn about the craft, challenge and history of the venue. The Festival 2023 Groups Pack can be downloaded by clicking here.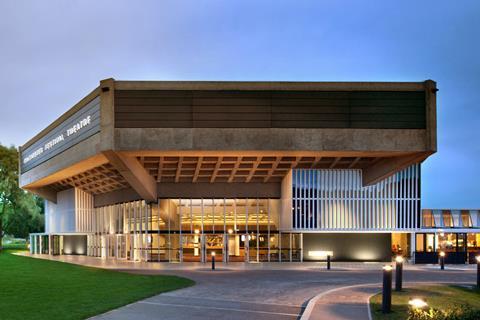 Festival 2023 highlights
This will be the first time ever that Rodgers & Hammerstein's beloved musical of The Sound of Music (10th July – 3rd September) will be produced by the venue, with Gina Beck as Maria and direction by Adam Penford.
The glorious score is described a box of delights, from Climb Ev'ry Mountain, My Favorite Things and Edelweiss to Do-Re-Mi and The Sound of Music itself.
Assassins (3rd - 24th June), with music and lyrics by the late Stephen Sondheim, is described as 'a surreal carnival', highlighting a group of people who have one thing in common: they want to assassinate the President of the United States.
Or, musical theatre-loving groups may also want to take note of Rock Follies (24th July – 26th August) taking audiences to the 1970s when feminism was the rise. Fed up with the male-dominated entertainment industry, Anna, Dee and Q take the future into their own hands and form a rock band – the ironically named 'Little Ladies'. And so begins the musical helter-skelter ride of a lifetime.
Another top option is A View from the Bridge (6th - 28th October) set on the Brooklyn waterfront, where the fierce passions of ancestral Sicily linger, the orphaned Catherine falls for her handsome, newly arrived cousin Rodolfo – an illegal immigrant. As tensions rise, their story spins inexorably beyond control.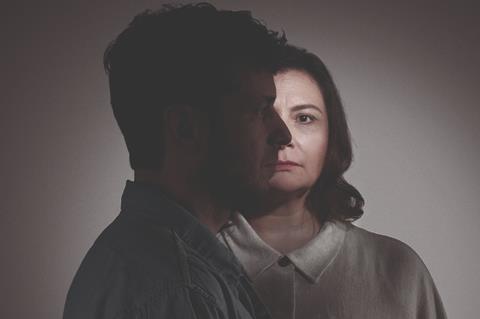 Three new plays are due to open at Chichester Festival Theatre too - the first being Never Have I Ever (1st - 30th September), where Jacq and Kas's boutique restaurant has gone bust, and telling their oldest friends Adaego and her rich husband Tobin that his investment is toast is only the start of the evening. Cash, class, identity and infidelity are all on the menu in this play described as "explosive" and "savagely funny".
The Inquiry (13th October – 4th November) by Harry Davies shares the rise of MP Arthur Gill in the world of politics, only to be halted in his tracks by an inquiry headed by Lady Justice Deborah Wingate which is on the brink of publishing its findings about a public health disaster, a scandal that happened on Gill's watch.
Sonali Bhattacharyya's new adaptation of The Jungle Book (16th – 31st December), written for Chichester Festival Theatre's acclaimed Youth Theatre, is also set to wow audiences, spinning Rudyard Kipling's beloved tale into exciting, pulsating life. It will have a huge cast of characters from Akela, the leader of the wolf pack to Ikki the spiky porcupine and Mao the strutting peacock.
For the full Festival 2023 line-up of shows and to find more information about group visits to Chichester Festival Theatre, go to www.cft.org.uk/groups.


Chichester Festival Theatre is one of the UK's flagship theatres, renowned for the exceptionally high standard of its productions as well as its work with the community and young people.