Groups can enjoy exclusive guided tours of this family-run Georgian country house near Faringdon, with its renowned art collection and formal water gardens.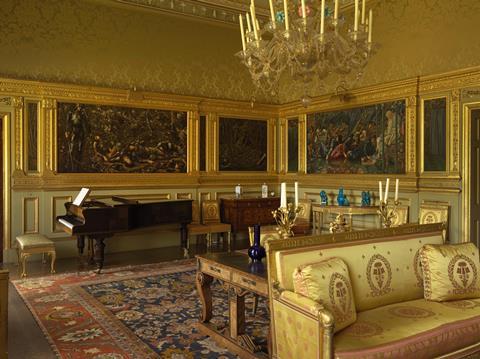 The 18th century country house in Oxfordshire is still used as a home by the present Lord Faringdon with his eldest son James and his wife Lucinda, who look after it on behalf of the National Trust, giving it an individual, family feel.
The house contains the Faringdon Collection of paintings, furniture, ceramics and objets d'art, collected by four generations of Lord Faringdon's family, and it is still added to regularly.
There are paintings by world-renowned artists such as Rembrandt, Rubens, Murillo and Botticelli, and important furniture designed by Robert Adam and Thomas Hope. One of the highlights of a visit is the saloon, where the famous Legend of the Briar Rose series of paintings by Pre-Raphaelite artist Sir Edward Burne-Jones is displayed in the frames specially designed for them by the artist and his friend William Morris.
3 reasons to visit Buscot Park
It's an elegant Georgian country house with an individual, family feel.
Home to a renowned art collection with works by leading artists including Rembrandt, Rubens and Botticelli.
The extensive parkland and formal water gardens by leading Edwardian designer Harold Peto.
As well as touring the house, groups can enjoy the extensive grounds with two lakes and a series of formal gardens. The water garden, by Edwardian garden designer Harold Peto, is one of Britain's finest and an unusual marriage of Italianate formality with an English parkland landscape. There are woodland avenues and a walled garden, interspersed with classical and modern statues.
There is an exclusive guided tour of the house or gardens for groups, and GTOs can arrange their visit when the house is closed to the public. On days when the house is open, visitors can enjoy hot drinks and cake in the tea room, where they can also purchase local honey and cider.
Buscot Park is set on the edge of the beautiful Cotswolds countryside, close to the river Thames, and a visit can be easily combined with other attractions, such as William Morris' home at nearby Kelmscott Manor.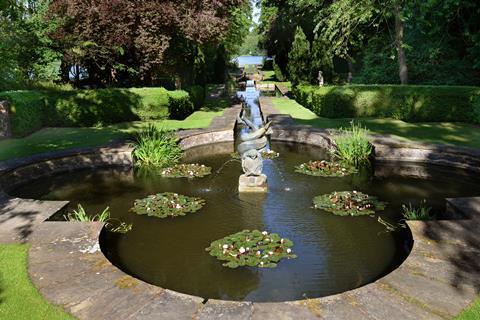 London townhouse
Groups can also visit Lord Faringdon's private London townhouse in Brompton Square, close to Harrods and the V&A Museum.
Highlights include the witty trompe l'oeil murals in the dining room, commissioned from Roy Hobdell by the 2nd Lord Faringdon and featuring his friends in the guise of classical statues.
There are several important examples of Biedermeier furniture, and pictures by contemporary artists collected by the present Lord Faringdon. They are displayed in four principal reception rooms, sumptuously decorated by the award-winning designer Alidad.
To arrange a visit to Buscot Park or Brompton Square, call the Estate Office on 01367 240932 or email estbuscot@aol.com.

Buscot Park is one of Oxfordshire's best kept secrets. The eighteenth-century country house is still used as a family home by the present Lord Faringdon and his family. It contains a superb collection of artworks and furnishings, including paintings by Rembrandt, Rubens, Botticelli, and Burne-Jones' 'Briar Rose' series.