More than 70 group travel organisers headed to Hull & Beverley for a three-day Reader Club trip to explore the area. Keeley Rodgers reports back on our huge familiarisation trip.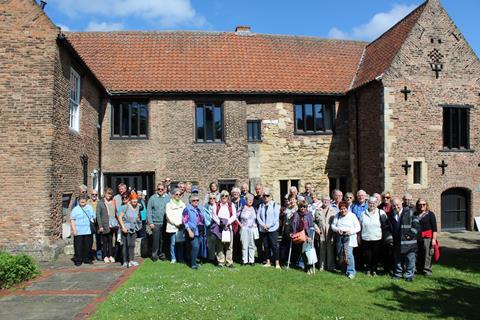 It's fair to say that Hull has had a bit of a rough ride in terms of reputation over the years. But following significant investment and becoming City of Culture in 2017, coupled with a wealth of history and heritage, it's now well and truly on the map as a key tourist destination.
No wonder then that our fam trip, hosted by Visit Hull & East Yorkshire, was incredibly popular – numbers exceeding expectations, just like the trip itself.
The feedback from our 70-strong group had one overarching theme – of surprise. Surprise at how much there is to do in Hull and the surrounding area. Surprise at how beautiful the city is. And how interesting its history, people and culture is.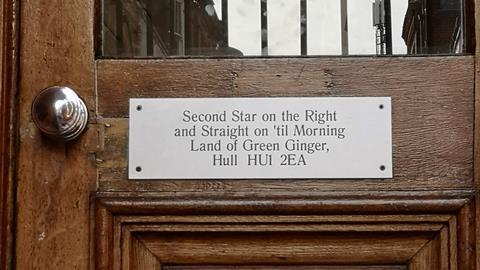 It wins the award for having the best address ever too – fancy living at 'Second Star on the Right and Straight on 'til Morning, Land of Green Ginger, Hull'?
The trip kicked off with glitz and glamour – we enjoyed a matinee performance of Strictly Come Dancing the Professionals at the new Bonus Arena, dancing our way back to the DoubleTree by Hilton hotel for a tour of some of the facilities.
Having worked up an appetite, the evening meal was at Marco Pierre White's Steakhouse in the hotel – I'd highly recommend one of the burgers.
"Feedback throughout the visit and via feedback questionnaire post visit has been extremely positive. We are looking forward to welcoming the attendees back to the region soon."

Anthony Yates, head of visitor destination, Visit Hull
After a hearty breakfast on the second morning, it was time to head out and explore the Old Town part of the city, our guides pointing out just some of the quirky features like the world's smallest window at The George Hotel – no wonder they had to put a plaque up to show people where it is, you really do have to squint to see it.
"Of all the fam trips I've done this has been the biggest surprise. And I've worked out which route I'd like to take with my group."

Hans Wilke, German Association and Church
The cobbled streets, adorned with striking historic buildings keep you intrigued, and every turn you make offers something new - and usually another pub to visit, one of our guide Paul Schofield's most informed topics. We visited Hull's collection of free museums (Streetlife Museum of Transport, the Hull and East Riding Museum of Archaeology, and the Wilberforce House Museum), getting a taster of what each has to offer. Some readers were able to enjoy a carriage ride into the past at the Streetlife Museum while others got up close to a life-sized woolly mammoth in the Hull and East Riding Museum.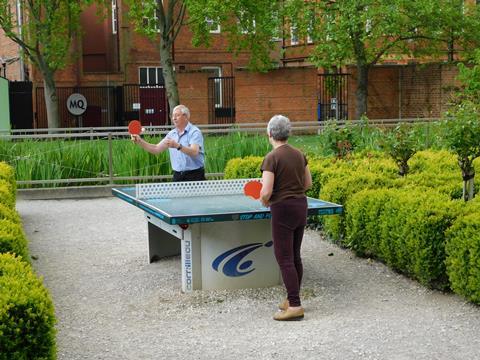 Then it was time to explore the jaw-dropping Hull Minster, as old as the city itself, and once England's largest parish church. While some of our group enjoyed a delicious buffet lunch in the Café Trinity, others were taken on a taster tour of the remarkable church, some of the many highlights including the carvings of Robert (mouseman) Thompson, its incredible stained glass windows and a climb up the historic tower. Not to mention a chance to meet representatives from the city's hotels, attractions and events at a special Destination Showcase.
"Hull has got so much more than you think – every time you walk around the corner there's something different to see."

Jackie Ames, Unity 70
The culture continued into the afternoon with a visit to the Ferens Art Gallery, home to one of the finest regional art collections in the country, and a trip to the Hull Truck Theatre with a very interesting talk by our English Heritage Guide, Paul Schofield.
Calm and intrigue in Beverley
There were even more treats in store on our final day which was a trip to nearby market town Beverley – another delightful surprise for the group and one of Yorkshire's best-kept secrets by the sounds of it.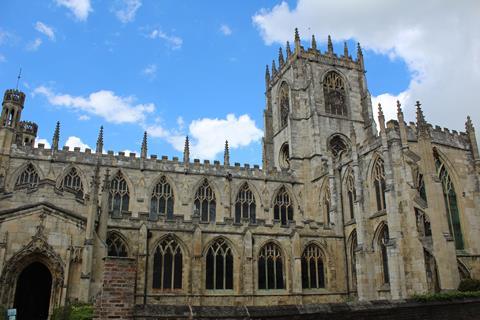 The Minster is just as breath-taking as Hull – offering an overwhelming sense of calm and peace (after all, Beverley was a place of sanctuary during the Middle Ages), as well as stunning architecture. Rev Canon Jonathan Baker provided a fascinating insight into the Minster's history, demonstrating the levitating feature of the Norman font – a great little photo opportunity.
"The catering was overall very good but special mention must go to the two lunches – firstly at Hull Minster and secondly at the hotel in Beverley."

Clive & Susan Roylance, Lordship Leisure Groups
After lunch at the town's Lairgate Hotel (the scones were a favourite), there was time for a spot of shopping in and around the cobbled streets and charming courtyards. Our guide Paul celebrated his birthday with another fantastic tour – this time about Beverley's history and heritage including North Bar (the only surviving brick-built town gate in the country), the beautiful St Mary's Church, as well as stories behind some of the local watering holes, of course, including perhaps Beverley's most historic pub, the Monks Walk Inn.
"Beverley was a real find and we will definitely be returning to the lovely compact little town."

Gordon & Gayle Hadden, B & B Group Leisure
Heading back to the coaches as the trip came to an end, there was time for an impromptu happy birthday to our guide Paul – and I have a feeling it was a farewell 'until next time' with many already planning their return visit.