Grumpy Group Organiser's in a reflective mood as we say hello to the 20s, looking back on group travel, air flights - and even hygiene standards.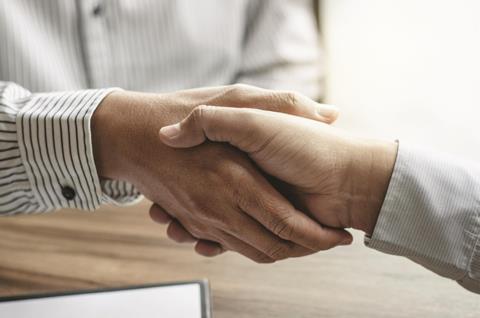 As we prepare to enter a new decade, I asked myself, what is the most important thing in group travel? The answer is trust. Of course as an organiser I am always on the lookout for new ideas, fresh experiences and even better value, but it's all for nothing if you don't trust the people and places you work with to deliver what you have promised your group.
It's not always easy satisfying demanding people. Over the years, our group has been on some truly memorable trips and holidays. I'd like to think I choose wisely and work hard to consistently raise the bar. But fancy promotions, catching headlines and attractive prices carry little water if they cannot be properly delivered. The more ambitious the trip, the more trust is needed. There is no way I am putting a 15-day tour of China in the hands of a tour operator I don't know, for example. I love the internet but to create the trust you need as a group organiser requires another important ingredient – a relationship. It's relationships that build trust and they can only be forged over time through a connection with real people. Just using Google or social media can get you tied up in knots.
So, as we enter the 2020s who do you trust? When you are seeking recommendations, ideas, advice and information make sure you take it from the right source. And when you're booking coaches, hotels, days out, short breaks and holidays don't book with someone you don't know for the sake of a few pounds. Price is one thing, but value and delivering on a promise is something else entirely.
Non-stop to Australia, anyone?
10,978 miles is quite a distance, so there's a good reason why we don't fly direct from Britain to Australia. But last month, Qantas Flight 7879 became the first commercial airliner with passengers to travel from London to Sydney without stopping to refuel.
It all started with a 28-day air journey 100 years ago so it's fair to say progress has been made. But by the time the plane landed there was only two hours of fuel left and the aircraft had been stripped of its seats and galleys prior to its journey. There were only 34 passengers onboard sitting in premium economy and business class. No-one fancied the cheap seats for some reason. The dream of not stopping-off when travelling down under is not going to become a reality in the near future, it seems. A nice story for a headline but pretty pointless for the rest of us.
The token gesture
It's always been there. Perhaps in years gone by I didn't really notice it as much. A bit like swallowing swathes of cigarette smoke whilst enjoying dinner in a restaurant. But just like air quality, our standards have improved for the better. I cannot say how things operate in a ladies' public lavatory (in fact, I must ask), but there is an alarming number of men who simply think that a token gesture is satisfactory when washing. I hate to be the one to tell you gentlemen, but simply sprinkling the offending hand (note singular not plural) with water does little. Have you a skin problem? Is soap too much to ask? How about both hands? Actually, it has got better but I have just seen a number of dirty devils of late and it turns my stomach. I really must leave the bowl of nuts alone the next time I sit at the bar.

He's been a group travel organiser for more than 30 years, travelling the UK and the globe, experiencing much frustration along the way.