A new exhibition for the Victoria & Albert Museum in London will open in February 2019, showcasing the life and works of Christian Dior.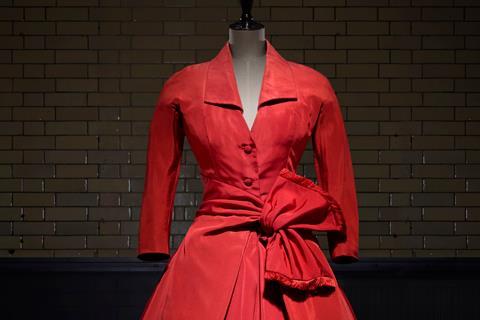 The V&A will open what is said to be the largest exhibition ever staged in the UK of the House of Dior. It also marks the museum's biggest fashion exhibition since 2015.
The exhibition, Christian Dior: Designer of Dreams, will trace the history and impact of one of the 20th century's most influential couturiers, and the six artistic directors who have succeeded him, to explore the enduring influence of the fashion house.
Christian Dior: Designer of Dreams
Based on the major exhibition Christian Dior: Couturier du Rêve, organised by the Musée des Arts Décoratifs, Paris, the exhibition will be reimagined for the V&A.
A brand-new section will, for the first time, explore the designer's fascination with British culture. Dior admired the grandeur of the great houses and gardens of Britain, as well as British-designed ocean liners, including the Queen Mary.
This exhibition will investigate Dior's creative collaborations with influential British manufacturers, and his most notable British clients, from author Nancy Mitford to ballet dancer Margot Fonteyn.
A highlight will be the Christian Dior dress worn by Princess Margaret for her 21st birthday celebrations, on loan from the Museum of London. It will also bring to life Dior's fashion shows staged in the UK's most luxurious stately homes, including Blenheim Palace in 1954.
Drawn from the extensive Dior Archives, the exhibition will also showcase highlights from the V&A's world-class Couture collections, including the iconic Bar Suit, gifted to the museum by the House of Dior in 1960.
The exhibition will present over 500 objects, with over 200 rare Haute Couture garments shown alongside accessories, fashion photography, film, perfume, make-up, illustrations, magazines, and Christian Dior's personal possessions.
Tickets for the exhibition will go on sale this Autumn.
For more information, visit www.vam.ac.uk.
Image: Écarlate afternoon dress, Autumn-Winter 1955 Haute Couture collection, Y line. Victoria and Albert Museum, London. Photo © Laziz Hamani.tif