The new visitor attraction in Derbyshire was originally due to open in April.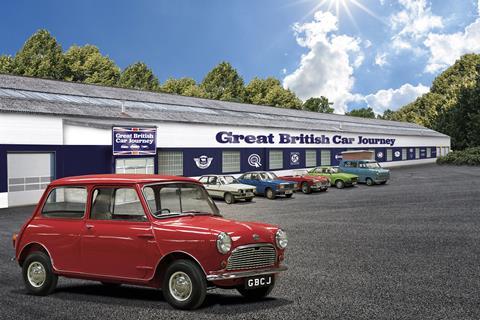 The Great British Car Journey, set to open in April, was described as a 'unique retro car experience' for all ages when its plans were announced last month.
But this week the directors announced that the attraction, which planned to display more than 100 British manufactured cars, will not open due to 'circumstances beyond their control'.
Developed by former Auto Windscreens and Blyton Park owner Richard Usher, Great British Car Journey intended to take visitors through the story of the rise and demise of the British motor industry including how the mass-production of the motor car made social history.
Richard Usher, founder and MD of the Great British Car Journey, spent the last two years working with a team of fellow enthusiasts to gather the cars, many of which like the Vauxhall Astra are in pristine condition.
The Great British Car Journey was going to be based on a converted industrial site near Matlock in the Peak District. Issues with recent flooding and rising development costs are among the reasons cited for the project's closure.
Two of the directors have also been diagnosed with illnesses, rendering them unable to work on the project any further.
In the official announcement, the directors have thanked everyone who has supported the Great British Car Journey 'both locally and nationally'.