Former The Hunger Games and Harry Potter series star Toby Jones will play the title role in Uncle Vanya, alongside Richard Armitage in a new adaptation of Chekhov's play.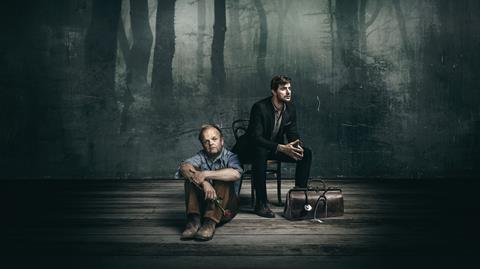 Running at the Harold Pinter Theatre from 14th January until 2nd May 2020, Ian Rickson will direct Conor McPherson's new adaptation of the show.
Richard Armitage will play the role of Astrov in the production, with more casting announcements still yet to be made.
About the show
In the heat of summer, Sonya and her Uncle Vanya (Toby Jones) while-away their days on a crumbling estate deep in the countryside, visited occasionally only by the local doctor Astrov (Richard Armitage).
However, when Sonya's father suddenly returns with his beautiful new wife declaring that he intends to sell the house, the polite facades crumble and repressed feelings start to emerge with devastating consequences.
The new adaptation is described as a 'portrayal of life at the turn of the 20th century, full of tumultuous frustration, dark humour and hidden passions'.
The show is produced by Sonia Friedman Productions, responsible for some of the most successful West End productions such as Harry Potter and the Cursed Child.
More about Toby Jones & Richard Armitage
British actor Toby Jones is known for his performances both in the theatre and on screen. Earlier this year he starred in Don't Forget The Driver, a series he co-wrote with Tim Crouch for BBC Two.
Toby has recently been cast in Louis Wain alongside Benedict Cumberbatch and Claire Foy and he has newly finished filming A Boy Called Christmas and The Last Thing He Wanted, written and directed by Oscar nominated Dee Rees.
Richard Armitage is best known for his role of Thorin in Peter Jackson's trilogy of The Hobbit and more recently as Daniel Miller in Epix Berlin Station, as well as Claude Becker in Oceans 8.