Susan Hill's gripping story of The Woman in Black will end its West End run after 33 years, playing its final show at The Fortune Theatre on Saturday 4th March 2023.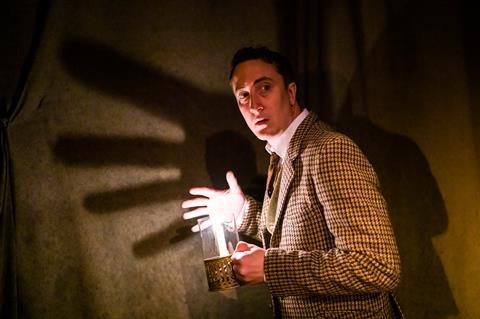 The ghostly tale has played over 13,000 performances in the West End and been seen by more than seven million people in the UK. In June 2019, the production celebrated its 30th anniversary in London with a special gala performance.
Julian Forsyth currently stars as Arthur Kipps and Matthew Spencer as The Actor, with direction by Robin Hereford. The trio will remain part of the show until its final date in spring next year.
Producer Peter Wilson said that the show's "miraculous theatricality has never faltered" in more than three decades in London. He continued: "Out of a gauze, a wicker skip and a door, Stephen Mallatratt and Robin Herford conjured a complete world into which generations of young people have entered, surrendering to the ultimate magic of theatre: their own imaginations. However, the economic reality of attracting so many young people has caught up with us in a world of rising prices."
Writer of the novel Susan Hill said: "I am extremely sad. The Fortune Theatre has been the perfect home for us for over 33 years. I am especially proud that Stephen Mallatratt's wonderful stage adaptation of my ghost story has given generations of young people the opportunity to experience the enjoyment and the life-changing impact of theatre."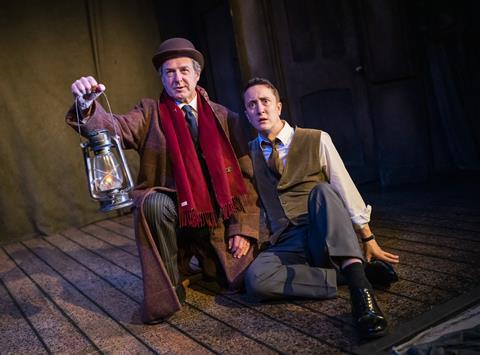 Director Robin Herford added: "The Fortune has been a very happy London home for this play, its intimacy providing not only the right scale and atmosphere for the action, but also a treat for the audience in appreciating this West End jewel with its classic Art Deco architecture. A perfect fit.
"Leaving The Fortune is the end of a significant chapter in the story of The Woman in Black. It has been a privilege to have stewardship of this theatre with its wonderful staff in which to tell Susan's devastating story in the highly original and imaginative manner in which Stephen conceived it for the stage."
The performance follows a lawyer obsessed with a curse that he believes has been cast over him and his family by the spectre of a Woman in Black.
He engages a sceptical young actor to help him tell his story and exorcise the fear that grips his soul. It all begins innocently enough, but then, as they reach further into his darkest memories, they find themselves caught up in the supernatural.
Discounted rates are available for groups of eight or more for certain dates. For more information go to thewomaninblack.com