An "unforgettable" experience will launch at the Tower of London where live actors, virtual reality and multisensory special effects will tell the story of the Gunpowder Plot.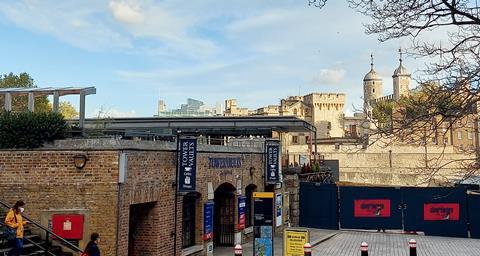 The experience, which opens on 6th May 2022, will take place in a purpose-designed space in the Tower Vaults at the Tower of London, last accessible to the public 20 years ago, where much of the prelude to the actual Gunpowder Plot in 1605 took place.
Visitors taking part in the experience will work together to infiltrate the 'plotters', earn their trust and join them on their mission.
In collaboration with Historic Royal Palaces, the project brings together a range of experts, including director Hannah Price (trained at RADA and the Donmar), to tell the historic story.
She said: "It's going to be completely unforgettable because you are right in the heart of the story."
"You get to go undercover in the most infamous plot in history and you are at the centre of it and absolutely active in finding out what is happening and meeting all those famous players that were part of that extraordinary period of history.
"It's right at the frontier of technology – we've used all the innovations that we can to make that feel as real and amazing as possible. So we're pushing boundaries in that sense as well, integrating that technology within the theatrical setting."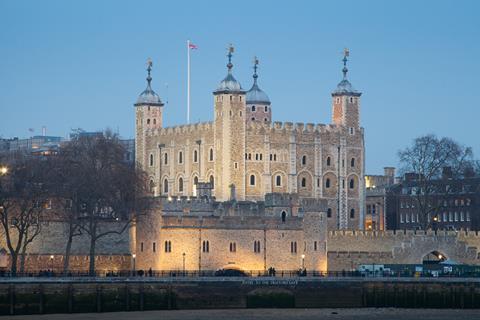 "It's going to be hugely exciting"
Layered Reality, the company behind the technology which helps bring to life the story, has delivered more than 250,000 VR experiences and transported 60,000 people back to 1898 in their Jeff Wayne Musical Version of The War of The Worlds: The Immersive Experience.
CEO Andrew McGuinness said: "We've made a completely 360-degree environment: amazingly beautiful sets, incredibly detailed extra layers; does it smell right, do the textures feel right?
"You can look around, you can feel the wind in your face, you can feel the change between going inside and outside – everything about this is a multi-layered experience so you're going to feel like you're there."
The historical depiction of London within the virtual reality experience is overseen by Alden Gregory, curator for Historic Royal Palaces.
Everything has been meticulously researched by Gregory down to how people would have sworn in Jacobean times.
He added: "We're pushing things to a whole new level and doing something that hasn't been tried by museums before.
"You can descend in the vaults and actually travel back in time to a version of London that people haven't ever experienced in quite this way. It's going to be hugely exciting.
"We want to give people the sense that they might have time travelled through this show. I think it will feel very authentic with those experiences of joy, confusion and fear that the conspirators felt."