Nicholas Hynter will direct Guys & Dolls, the first musical to be presented at The Bridge Theatre in London.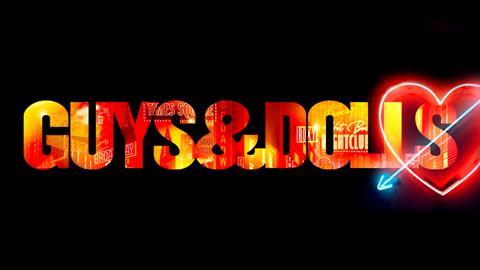 The immersive production will run from 27th February, 2023, initially booking to 2nd September, 2023 and an opening night in March.
It's the first musical at the theatre, situated on the river by Tower Bridge and City Hall, which opened to audiences in 2017.
The musical fable of Broadway is based on the story and characters of Damon Runyon, with music and lyrics by Frank Loesser and book by Jo Swerling and Abe Burrows. Casting will be announced at a later date.
The Bridge Theatre invites audiences to join them for "one of the greatest musicals of all time", saying: "The seating is wrapped around the action while the immersive tickets transport you to the streets of Manhattan and the bars of Havana in the unlikeliest of love stories. In A Midsummer Night's Dream, you raved with us in the forest. In Julius Caesar, you ran wild with us as the mob. Now join us on Broadway for the biggest party yet."
Video:
Guys & Dolls announced for February…
For the Bridge Theatre, Nicholas Hytner has directed Young Marx, Julius Caesar, Allelujah!, Alys, Always, A Midsummer Night's Dream, Two Ladies, Beat the Devil, The Shrine, Bed Among the Lentils, A Christmas Carol, Bach & Sons and The Book of Dust – La Belle Sauvage.
He recently directed Ralph Fiennes in David Hare's Straight Line Crazy at The Bridge and will direct Alex Jennings in Stephen Beresford's The Southbury Child at Chichester Festival Theatre and The Bridge. Previously he was Director of the National Theatre from 2003 to 2015.
Discounted tickets will be available for groups of ten or more people on selected performances.
About The Bridge Theatre
It's the first theatre run by London Theatre Company, founded by Nicholas Hynter and Nick Starr (Tim Levy joined them as co-directors in 2020). The Bridge focuses on the commissioning and production of new shows as well as staging the occasional classic.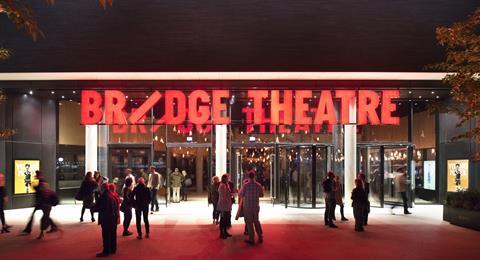 The 900-seat auditorium is designed to be flexible and can be adapted for a variety of performance styles, resulting in immersive theatre as well as more traditional stage shows.
It's the first theatre of scale to be added to London's commercial theatre stock in around 80 years.