The landmark Royal Liver Building in Liverpool has revealed plans to extend its RLB360 tourist attraction opening hours this summer to meet visitor demand.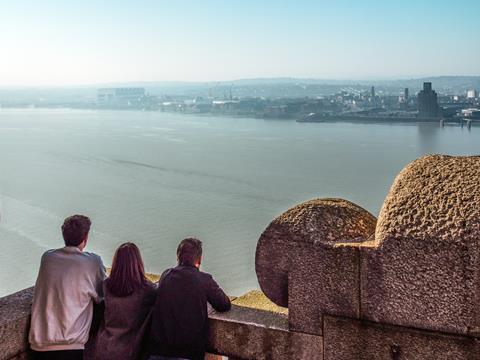 The new tour, which opened in April, has already welcomed more than 14,000 visitors into the building, giving groups a unique view of Liverpool.
Tickets for the evening slots can now be booked online for 4.30pm and 5pm, with later times becoming available once previous tours are full.
The RLB360 evening tours will take place Thursday to Sunday, running from Friday 21st June until the end of August.
Chris Devaney, operations manager for RLB360 said: "Due to high demand we're often unable to meet booking requests at short notice so we've taken the decision to open up later slots during the summer months.
"We hope this gives more people the chance to experience the history and breathtaking 360° views of the city and River Mersey offered from the top of the Royal Liver Building."
More about the tour
Visitors will embark on a 70-minute guided tour which begins at the lower ground floor visitor centre.
From there, you'll make your way up to the 10th floor where groups will learn about the building's past while taking in views across the River Mersey.
Eventually you'll climb the Riverside Tower to the Clock Room for an immersive audio-visual experience, before reaching the very summit to see the city through the eyes of the Liver Bird.
Alexandra Bower, events manager at RLB360, said: "We're looking forward to giving people even more options to visit RLB360 this summer.
"In particular, the warmer sunlight of the early evening should mean visitors' photographs of the views from the top of our tower will look even more stunning."
Groups wishing to visit RLB360 need to book their slot in advance. For more information about how to book call 0151-2364 753 or email bookings@rlb360.com