Anton & Erin… Dance Those Magical Movies, will travel the UK from January next year, 'performing cinema classics live on the dancefloor'.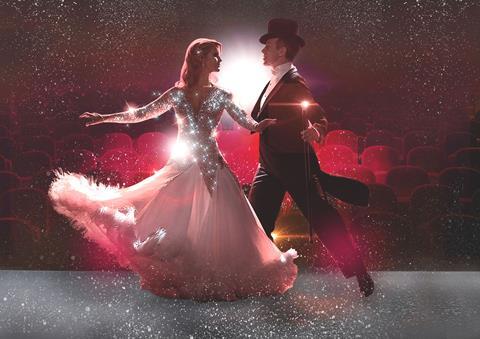 The dance production will consist of different routines to some of the world's classic and much-loved movies.
Films covered in the performance come from old favourites like Breakfast at Tiffany's, Singin' In The Rain and The Wizard of Oz, through to modern musicals such as The Greatest Showman and Moulin Rouge.
Anton Du Beke, said: "Erin and I are delighted to be back with a fabulous new production Dance Those Magical Movies.
"We want to bring a red-carpet premiere performance to every venue, as connecting with the live audience is simply the best."
The pair will be joined on stage by vocalist Lance Ellington, a dance ensemble and 23-piece concert orchestra under the baton of Richard Balcombe.
There will also be a Q&A section in the show, giving audience members the chance to chat with the Strictly Come Dancing duo.
The tour will begin at Northampton Royal & Derngate Theatre on 24th January. Tickets are now on sale with venue specific group rates.
More about Anton & Erin
Anton and Erin met in 1997 and went on to compete professionally together, winning many national and international awards.
With the introduction of Strictly Come Dancing in 2004, the pair were transported from the competition circuit onto screens across the UK.
Erin left the show after ten consecutive seasons. Anton remains part of the BBC One series and is best-known for his partnership with former MP, Ann Widdecombe.
Anton got involved with dance at the age of 14 when he was sent to a local dance class in Kent, to meet his sister one evening. He soon took a keen interest and decided to take the hobby further, and studied Ballet, Contemporary, Jazz and Modern theatre dance.
Erin was born in New Zealand and knew she wanted a career in dance at 15, when she travelled to Australia to a watch a big competition. By the age of 18 she was the New Zealand 10 Dance Amateur champion.