A new exhibition will explore how contemporary artists have used clay in inventive ways to create striking sculptures.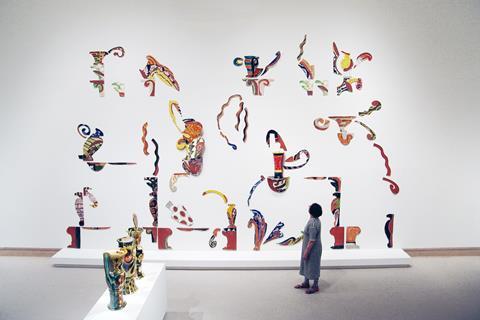 The Hayward Gallery in London's Southbank Centre will present Strange Clay: Ceramics in Contemporary Art, featuring 23 international and multi-generational artists, from ceramic legends Betty Woodman, Beate Kuhn, Ron Nagle and Ken Price, to a new generation of artists who are said to be pushing the boundaries of modern-day ceramics.
Curated by Dr Cliff Lauson, the exhibition runs from 26th October until 8th January and will include abstract sculptures, large immersive installations, otherworldly figures and evocations of everyday objects.
The artworks vary in scale, finish and technique, and address topics that range from architecture to social justice, the body, the domestic, the political and the organic, while also showing the versatility of clay.
Dr Cliff Lauson said: "Strange Clay brings together some of the most exciting artists working in ceramics in recent years. Using innovative methods and techniques, they push the medium to its physical and conceptual limits, producing imaginative artworks that surprise and provoke in equal measure."
Exhibition highlights
In a new commission, titled Till Death Do Us Part, Lindsey Mendick explores domestic settings, relationships, and the home, while David Zink Yi's giant ceramic squid sprawls across the floor of the gallery, spanning more than four and a half metres and lying in what appears to be a pool of its own ink.
Takuro Kuwata reinterprets the shape of a traditional Japanese tea bowl or chawan – a vessel used to prepare and make tea for traditional ceremonies, and fantastical creatures are displayed in a botanical installation from Klara Kristalova, featuring plants and ceramic sculptures.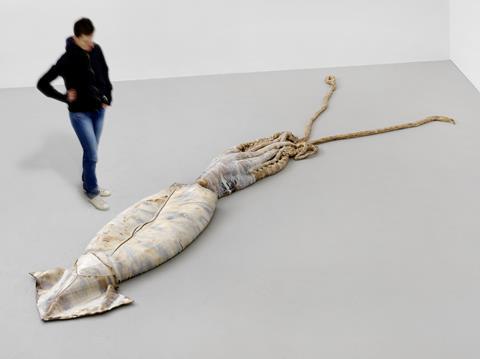 Also, Woody De Othello's clay sculptures modify the shapes of traditional household objects into over-sized and twisted forms.
Ralph Rugoff, director of the Hayward Gallery, added: "Vibrant, playful and provocative, Strange Clay brings together a diverse range of artists – from across the world as well as the UK – whose work is inventively redefining the place of ceramics in contemporary art.
"Their work celebrates the medium's special characteristics in order to explore an array of timely concerns."
Groups of ten or more can book tickets by phoning 0203 879 9555, with discounts available depending on the terms of the booking. For more information, go to www.southbankcentre.co.uk.